A few months ago I started to notice some not fun things happening with my skin. I don't know if it was the changing weather or the added stress of world events…whatever it was, wreaked havoc on my skin. I'd been experiencing increased acne and redness which stressed me out even more. This seemed like the perfect time for me to try my hand LED light therapy. I'd heard good things and since I'd be sheltering-in-place anyway, I decided to test out Amazing 2015's LED Photon Skin Treatment.
LED Photon Skin Treatment is a type of light therapy that penetrates the skin to help target and repair different types of skin issues. Whether you have breakouts, inflammation or signs of ageing, LED light therapy has been proven to be beneficial to all types of skin woes.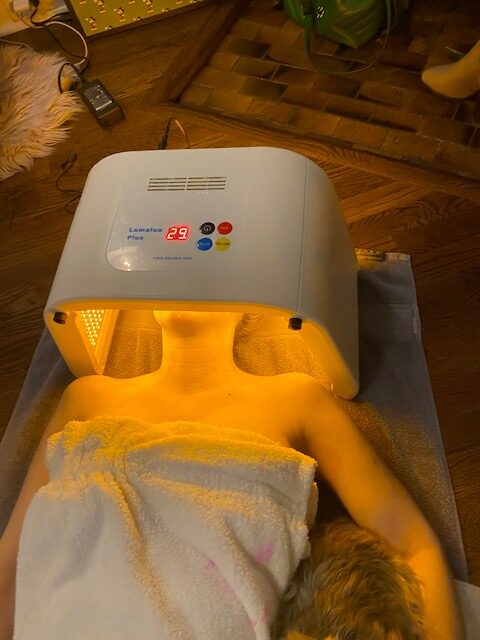 Amazing2015's LED light is 4-in-1 offering red, blue, green and yellow light therapy. You can use each light individually or in combination with others. Each different light therapy heeds different results. The red light is the strongest and penetrates the deepest. It's widely known for its anti-ageing effects. The green light is mostly known for brightening dull skin and clearing of the face's lymphatic system. I've found the use of the blue and yellow lights to be most beneficial for my skin concerns. The blue light helps in killing bacteria and skin clearing for acne prone skin. The yellow light inhibits melanin production and rejuvenation improving circulation, dark spots and redness. The light should be used a few times a week for about 20-30 minute sessions. I've been using it for about 8 weeks and I am pleasantly surprised by the results! Within a few sessions I noticed my acne clearing and the redness and inflammation of my skin subsiding.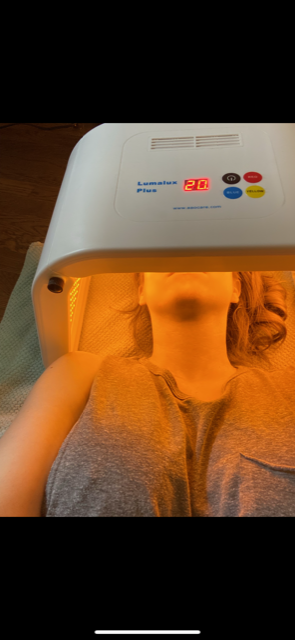 You don't need to be a dermatologist or an aesthetician to use this light…And even better – you don't have to be in a clinical setting to have clinical results. Liam will even serve me lemon water after a session for that authentic spa experience. What more could you ask for?! Whatever the issue, this light can care for a wide array of skin problems. So for me its versatility is a real selling point. This is a regimen I will continue to utilize to ensure my skin stays in good shape!