"Hello out there, We're on the air, It's hockey night tonight!"  If you're a hockey fan you are likely familiar with The Hockey Song by Stompin' Tom Conners.  This Midwest girl was born and raised with Chicago Blackhawks in my blood.  I was there when we won the Stanley Cup in 2013 in Boston, and I am a steadfast fan even when it's a rough year (like this one, for example).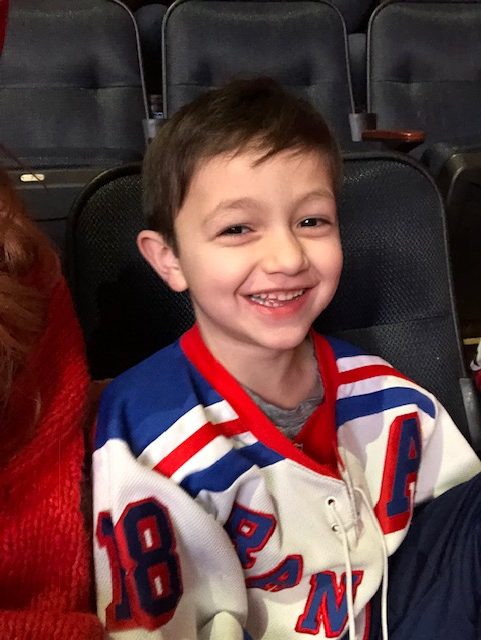 I started putting Li in Jonathan Toews and Patrick Kane apparel at birth. So you have to imagine my exuberance when he took a liking to hockey, and my despair when he decided he's a Rangers fan! Sigh…
So there we are, 2 rows off the ice, absolutely incredible seats, me in my Blackhawk jersey and Li in his Rangers. We were of course surrounded by Rangers fans and Li was eating it up…high fiving, dancing, joining in on all the crowd cheers, enjoying ALL the snacks, and even taunting his dear mom a bit whenever his team scored.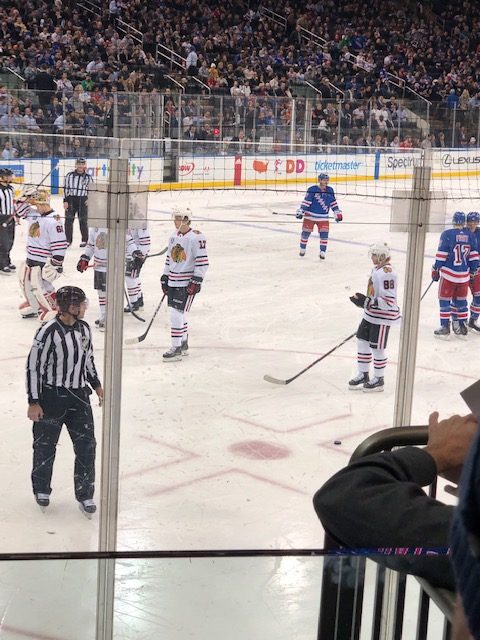 It was a battle of a game and I have no choice to concede that the Rangers were the better team that night, beating out my Blackhawks 4-3. Win or lose there's nothing like a mother-son date night enjoying one of our favorite sports, and I look forward to a rematch! After all, "…The best game you can name, is the good ole hockey game!"