"May your troubles be less and your blessings be more and nothing but happiness come through your door." St. Patrick's Day is just one of the most fun holidays to celebrate! I love the inclusiveness of everyone being Irish for a day: the green everything, the shamrocks, the parades, the music, and of course themed food and drinks (corned beef and green beer anyone?). It's a holiday everyone young and old can get into and enjoy. You see so much spirit around town it's like being back at your high school spirit week (How's that for a throwback?!).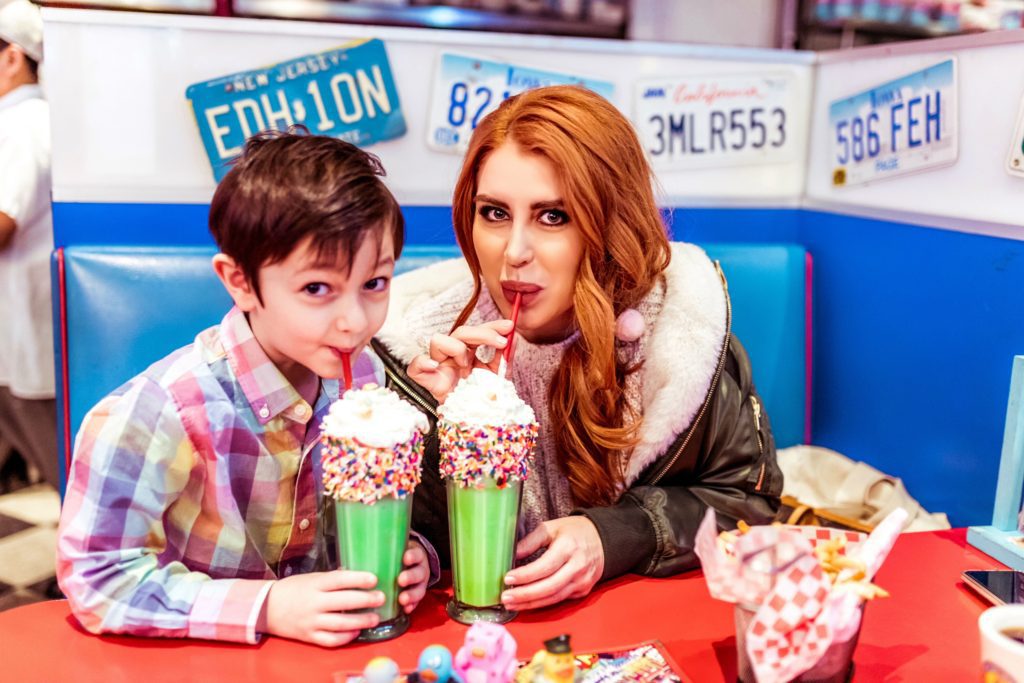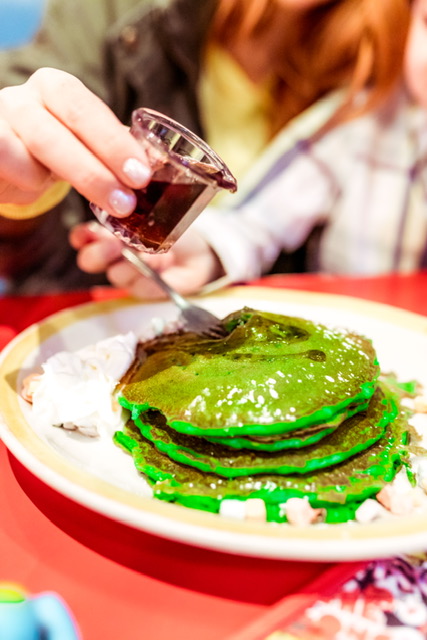 Of course I had to take Li to our favorite spot, Big Daddy's (UWS location), to indulge in their lucky charms creations! We love Big Daddy's all year round for the tasty food and retro vibes. To mark the occasion we enjoyed the lucky charms pancake and milkshake. Even something seemingly small like breakfast at our local diner seems extra special when there's a holiday theme, and that's what the holidays are all about…making memories.
So hop on over to Big Daddy's anytime this month to take advantage of the lucky charms pancakes and milkshakes (or anything really…it's all good!) and make some memories of your own. Tell 'em Meg sent you!