I love New York, but sometimes you just need to get away… And what better time than winter to mix it up! Over the holiday weekend I took Liam to Kalahari Resort in Pennsylvania for an equal mix of relaxation (for mom), indulgence (for everyone), and all out (I'm talking boy level energy) fun!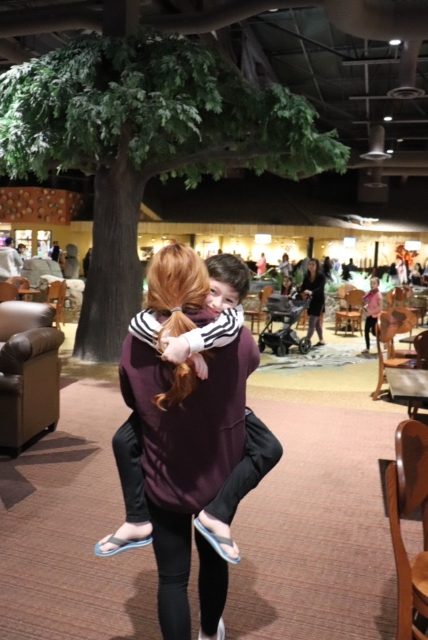 It's never winter at Kalahari, where the water is always a balmy 84 degrees at America's largest indoor water park! Combine that with the "Magic of Africa" theme, family entertainment center, luxury spa, and adventurous restaurants and you have something for everyone.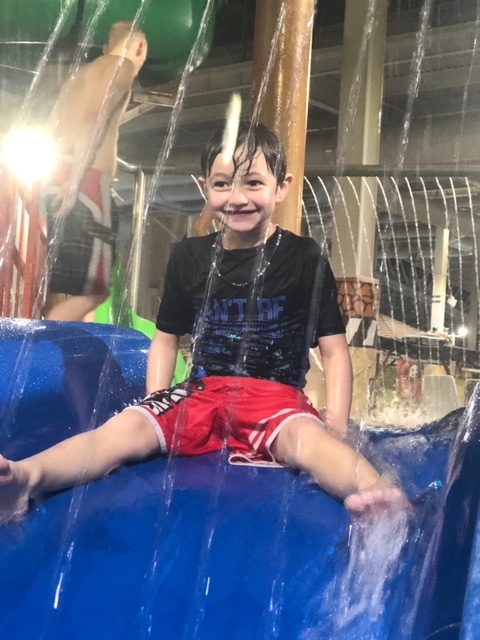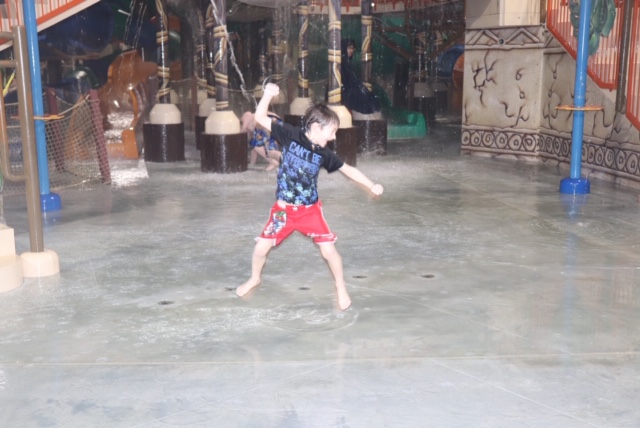 So, you want to know what we did? Three guesses where Liam spent his time, and the first two don't count! Of course his weekend was spent in swim trunks…playing in the tubes, barreling down the slides, splashing in the water, and just generally soaking it all in. He also spent quite a bit of time in the arcade and even won a bag of 3000 tickets which was, "the coolest thing ever!" Mom's ears were thrilled that he picked the noisiest toys imaginable J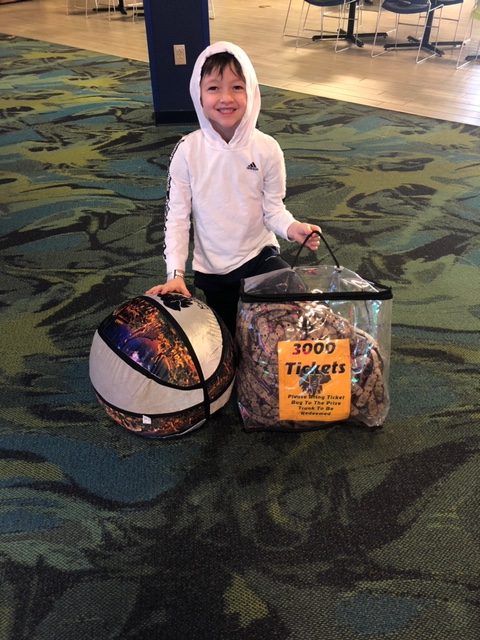 Luckily for mom, I had the perfect remedy…time at Spa Kalahari where I enjoyed an Express Pedi, Deep Tissue Massage, and Halotherapy. I always enjoy a pedicure and a massage, but the Halotherapy was truly unique. Otherwise known as salt therapy, halotherapy uses a halogenerator to vaporize pure organic Himalayan salt into the air so it can be breathed into the lungs. When the salt it inhaled, the negative ions attach to positively charged toxins in your system and neutralize the charge. It detoxifies the body from the inside out. Mind. Blown.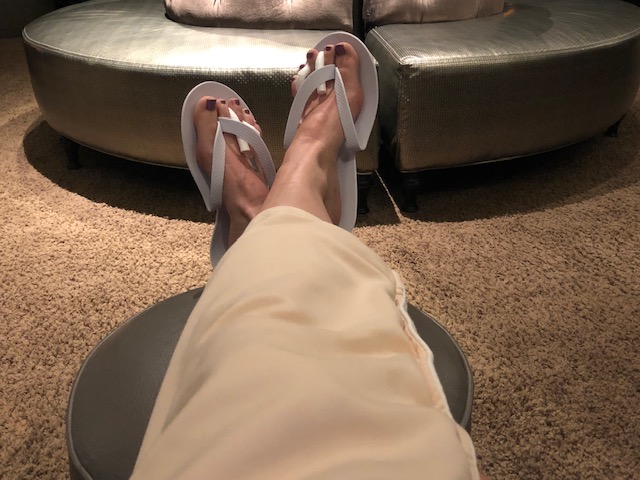 I spent almost an hour in the halotherapy room with dimmed lights and just the hum of the halogenerator. It was so peaceful I actually fell asleep, which never happens for this insomniac! I suffer from a lot of sinus issues – mainly feeling stuffy and dry at all times. After the session, honest to God, I could breathe through my nose normally. It was such a remarkable feeling I am looking into purchasing a similar system for my home (no joke!).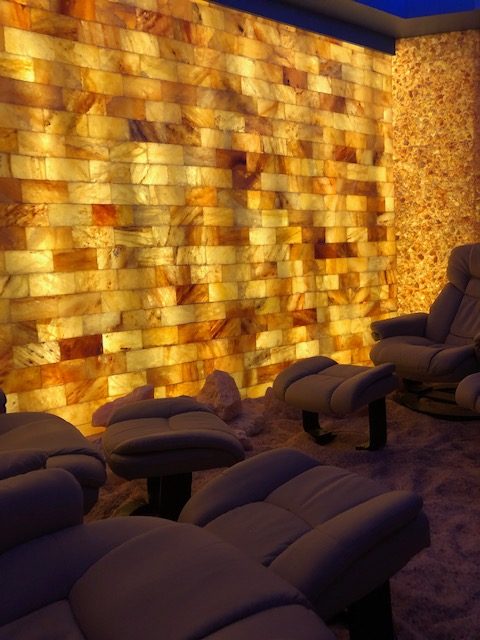 In between all our spa and water park fun we obviously had to eat (and I needed my normal copious amounts of coffee). Kalahari has a wide variety of cafes, restaurants, and eateries for all your meal, sweet treat, and latte needs! Liam made sure we spent most of our time at B-Lux dining on burgers and shakes…and I was not complaining.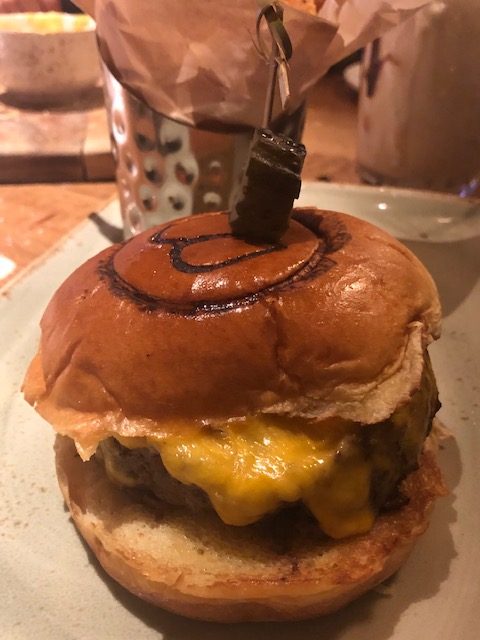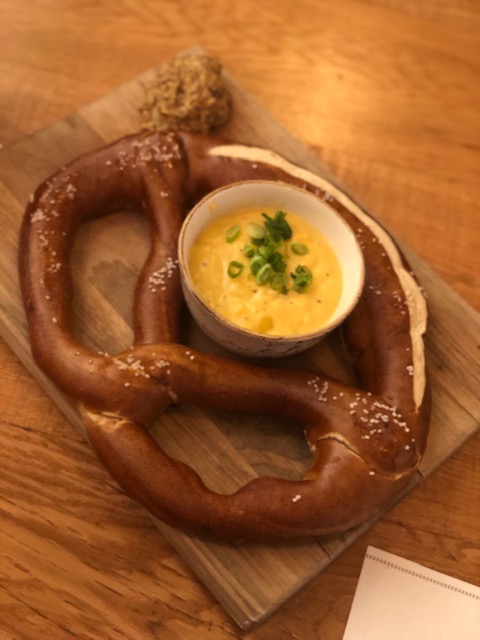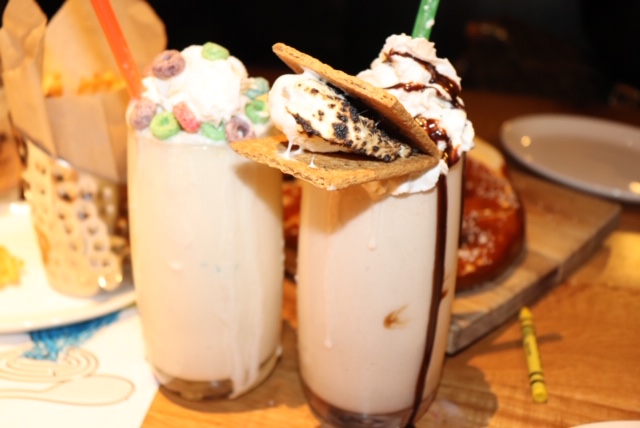 By the time we made our way back to the city, I had successfully worn out my little guy – and trust me when I say that doesn't happen often. We both loved the change of pace from a weekend away and came back feeling relaxed and full of great memories to warm the remaining winter months.