Come along with me as I reminisce on my recent trip to Italy. We fit so much into our time there, including a lot of sightseeing and maybe even more pasta! I promise it'll help you plan an unforgettable trip with some absolute must-do's!
Upon landing, we immediately grabbed a quick cappuccino (of course!) in Naples before our private tour of Pompeii. Pompeii is an archaeological site in southern Italy's Campania region, near the coast of the Bay of Naples. Once a thriving Roman city, Pompeii was buried under the ash when Mount Vesuvius erupted in 79 A.D. The site was very well preserved and once excavated showed the ruins of streets and houses that visitors can freely explore today.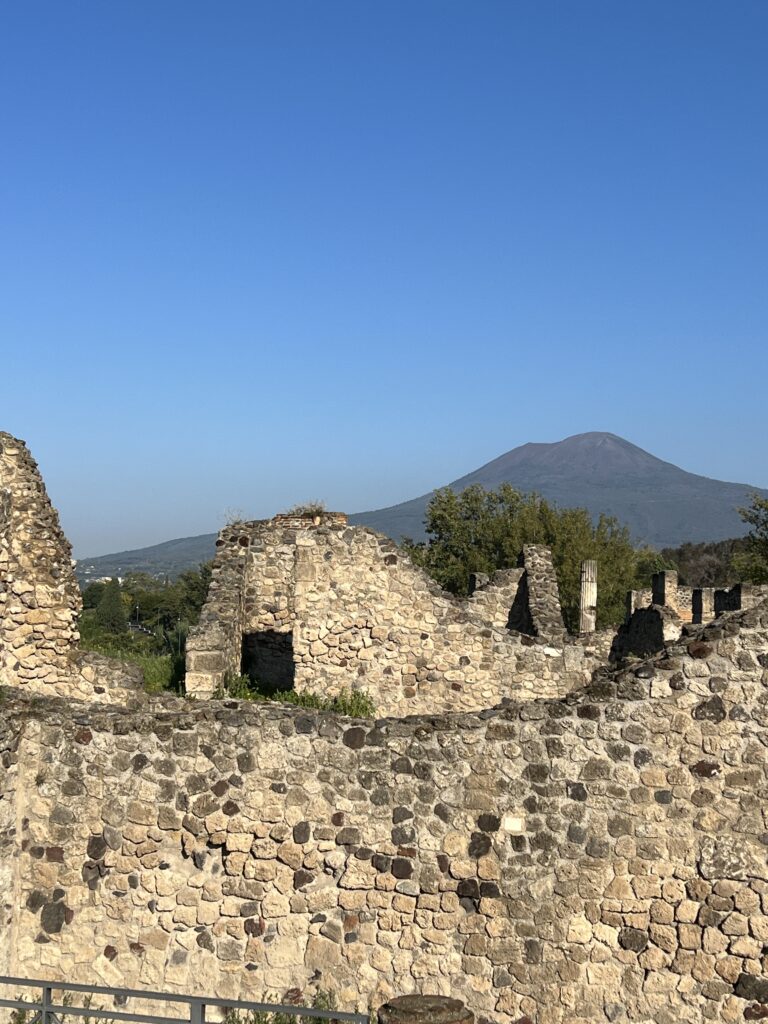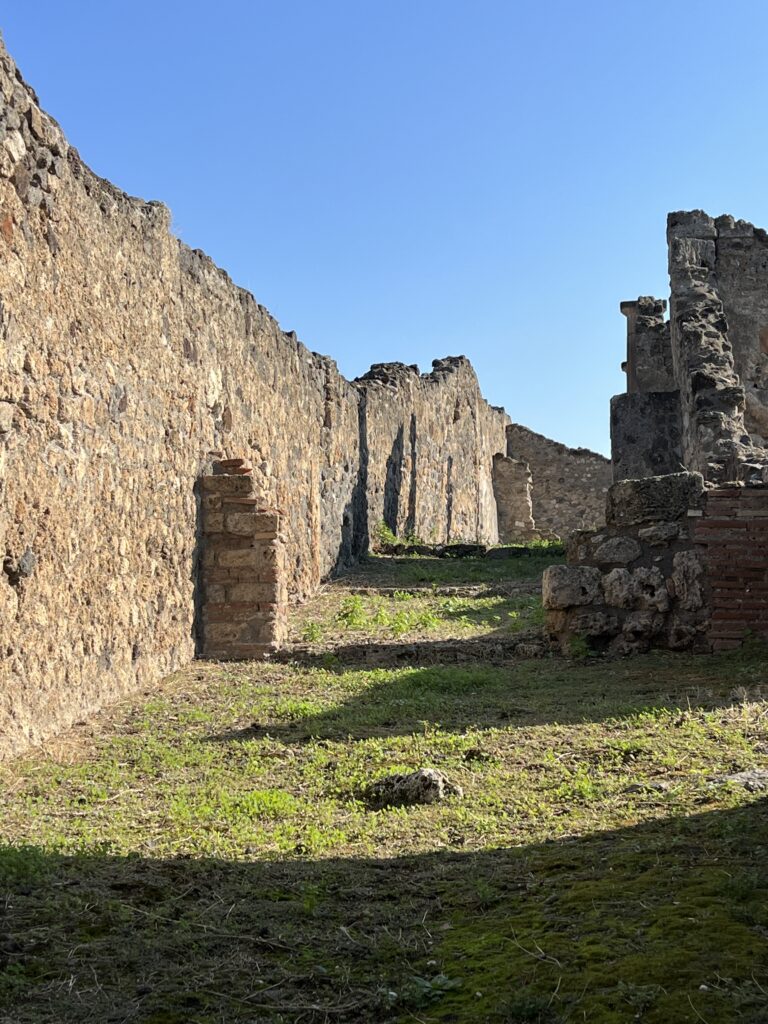 We then hopped back in with our private driver and he drove us from Pompeii to our hotel. Driving in Italy is an experience to say the least! It was a very tight, very wind-y road where drivers race around turns and tailgating is an understatement.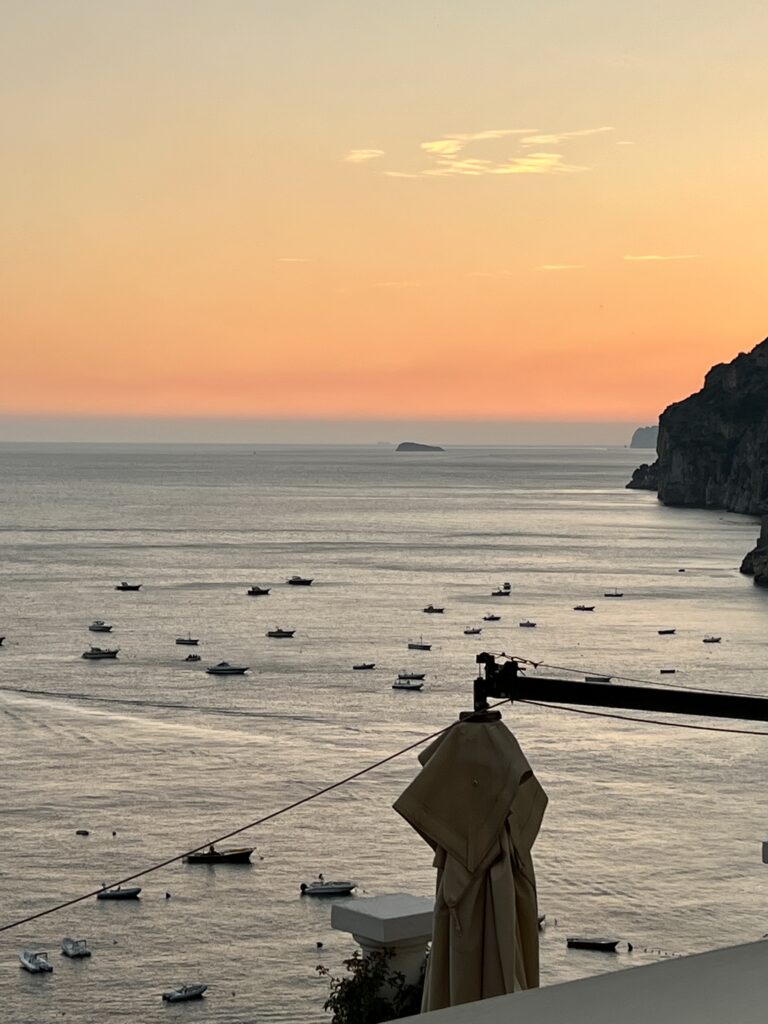 We stayed at Hotel Marincanto. The hotel was absolutely charming. Our room was fabulous, complete with terrace view. The sunsets were absolutely incredible. I highly recommend this hotel for its location, amazing staff and service, and delicious on-site restaurant. As a bonus, breakfast is always included in your stay. Giuseppe Vespoli, founder of Marincanto, devoted his entire life to tourism. As mayor of Positano, he welcomed famous personalities and contributed to making it the symbol of the "dolce vita" along the Amalfi coast. This legacy has been inherited by his grandchildren, who continue the family values and traditions of warm hospitality and of sharing their beautiful surroundings.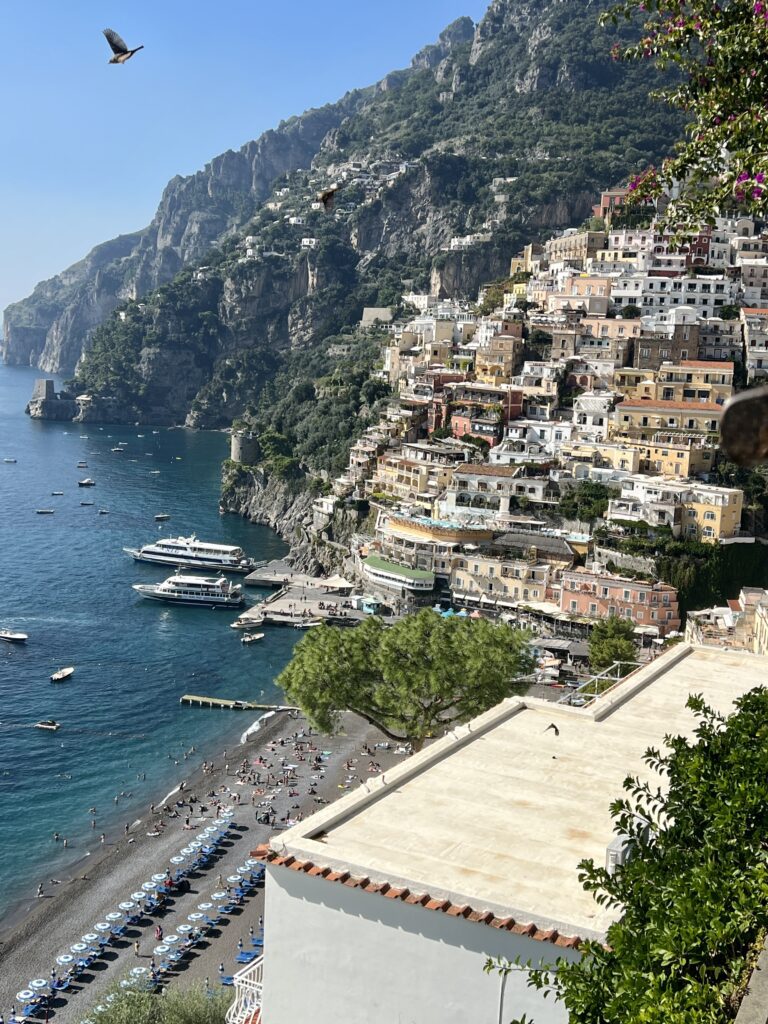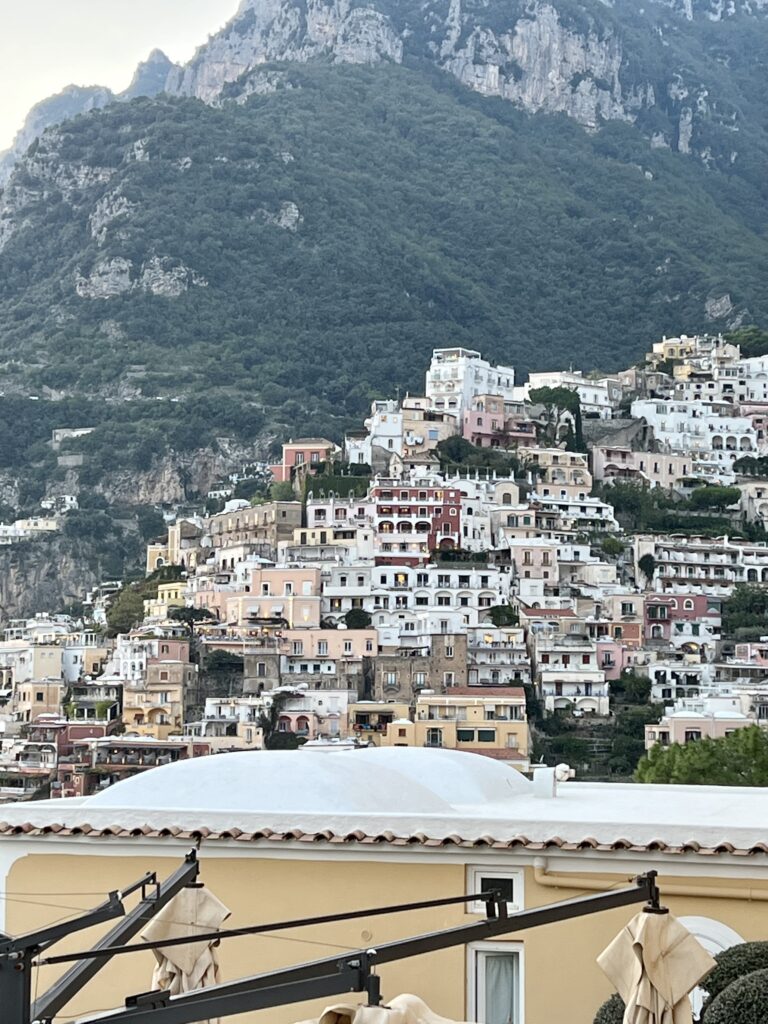 Once we checked in we enjoyed a lunch at the hotel, followed by some unwind time in our room before heading to Chez Black for dinner, Mediterranean cuisine in a charming seaside location. After dinner we went to Music on the Rocks for dancing and a fun cap off to our first day.
The next day we had lunch at La Sponda, a well-known restaurant in Positano. It is located inside Le Sirenuse Hotel. We were seated at a front table with a view and enjoyed the afternoon sipping champagne and taking in the gorgeous views. The service was impeccable. The chef's philosophy is "Any chef worth their salt can do 'fancy'. The really difficult thing is to do simple." They take simple ingredients and bring out the flavor for a clean, delicious meal.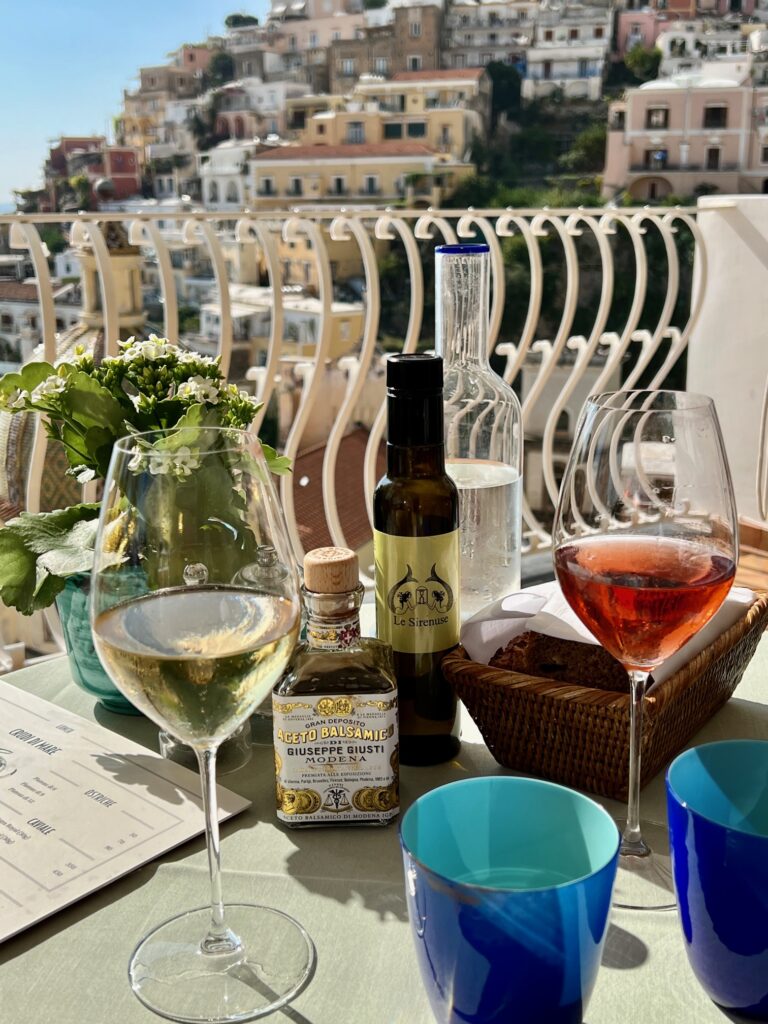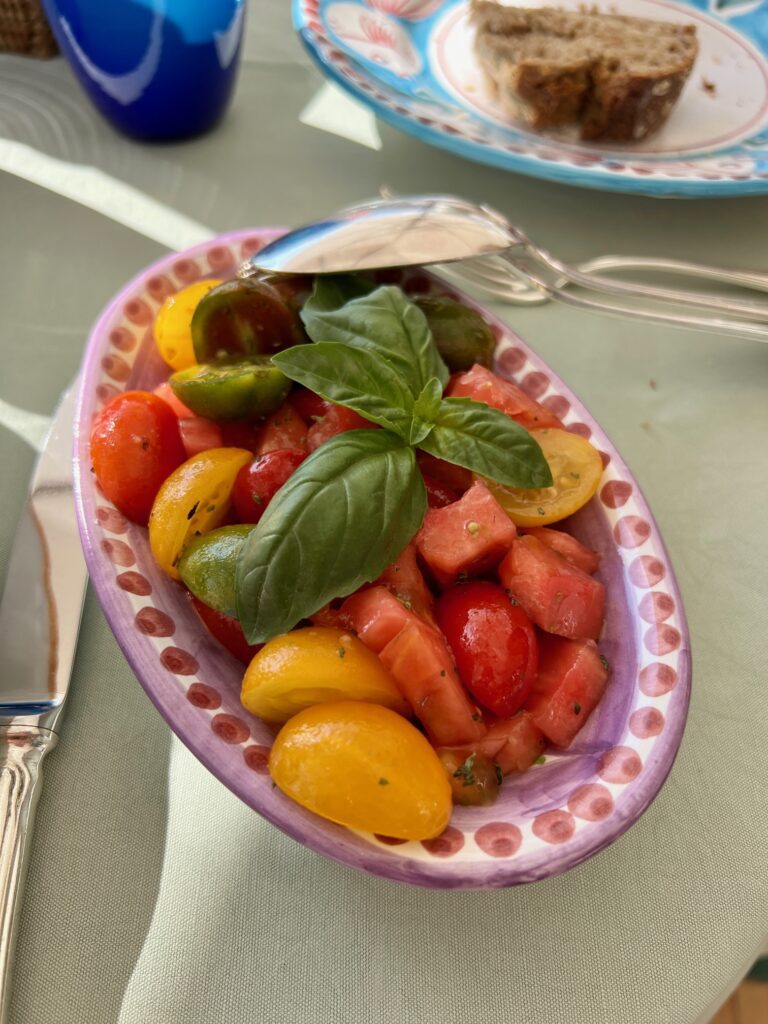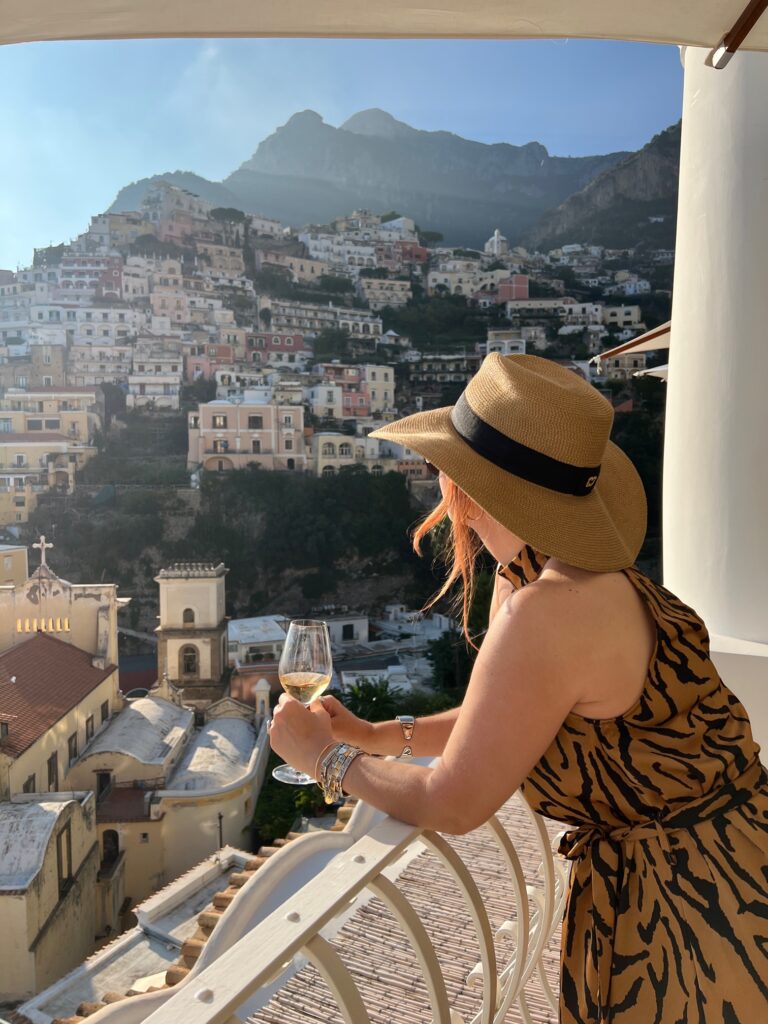 After lunch we spent some time just walking around, taking in the sites and stopping into all the little shops along the way.
For dinner we dined at Zass Restaurant, at ll San Pietro de Positano Hotel and it was another beautiful restaurant with delicious food. We enjoyed a veggie platter, spaghetti and a cheese-free pizza.
The next day we took a private boat tour of Capri which is simply stunning. Tony was our Captain, with @thatsamoreboat. We booked the boat through @feeling_amalficoast. We decided not to get out and walk around Capri since we were not staying the night and it would've been extremely rushed, but we went around Capri by boat and saw The Blue Grotto, The White Grotto, Argo Naturale (The Natural Arch), Faraglioni Rocks and The Lighthouse of Punta Carena on the Southwest coast of the island. On the way back, our captain Tony made our lunch reservation.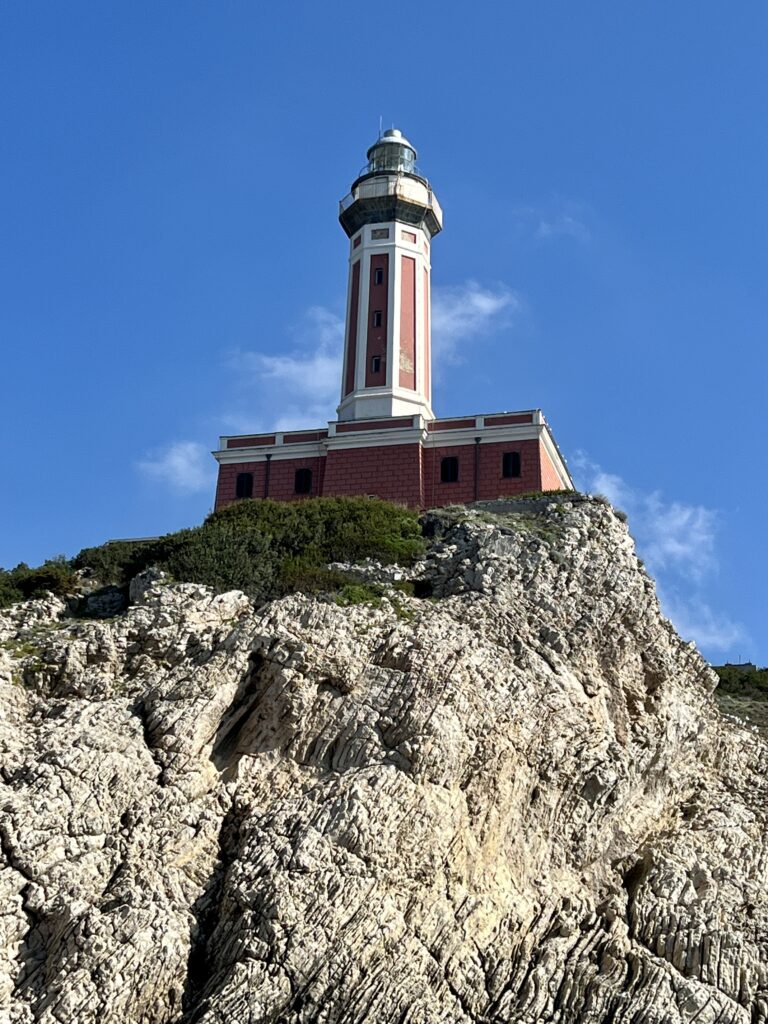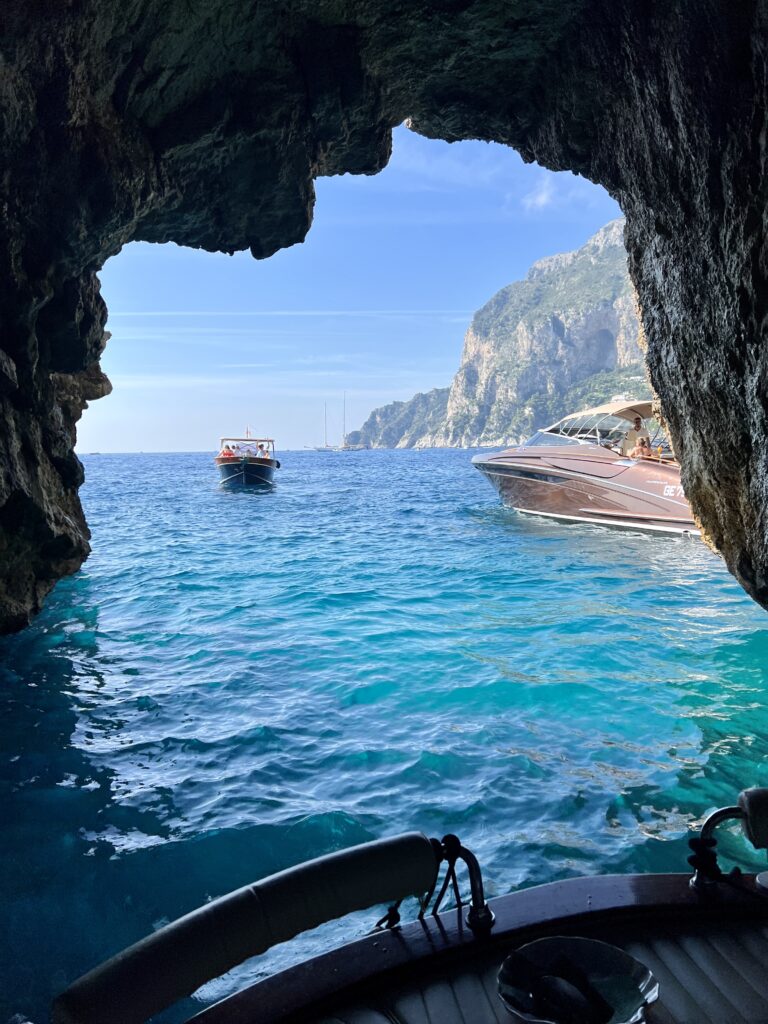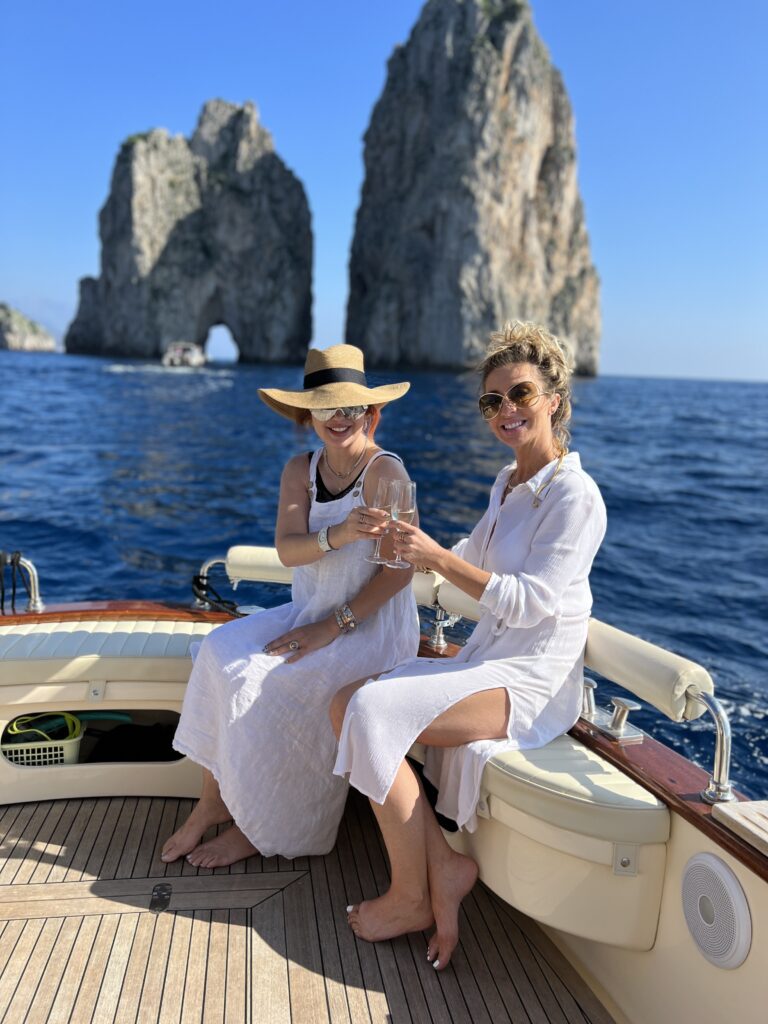 We dined at La Conca del Sogno (One of the restaurants Stanley Tucci visited), about halfway between Capri and Positano. I enjoyed fresh tomatoes topped with basil, followed by gnocchi. My friend had the spaghetti with fresh cherry tomatoes.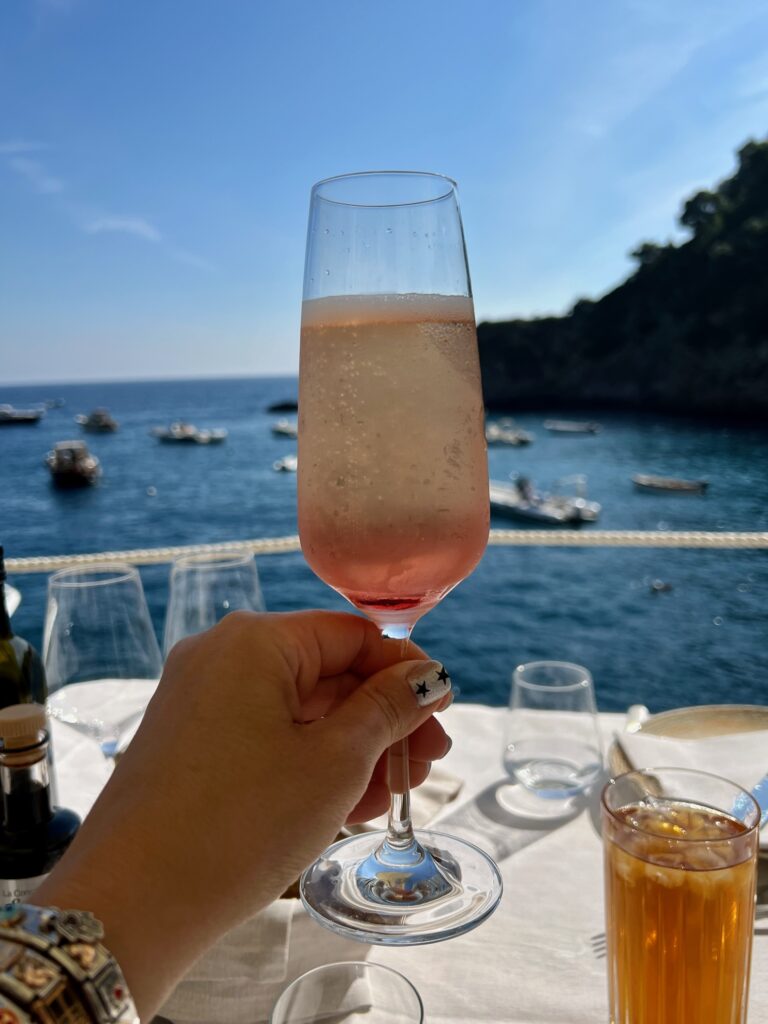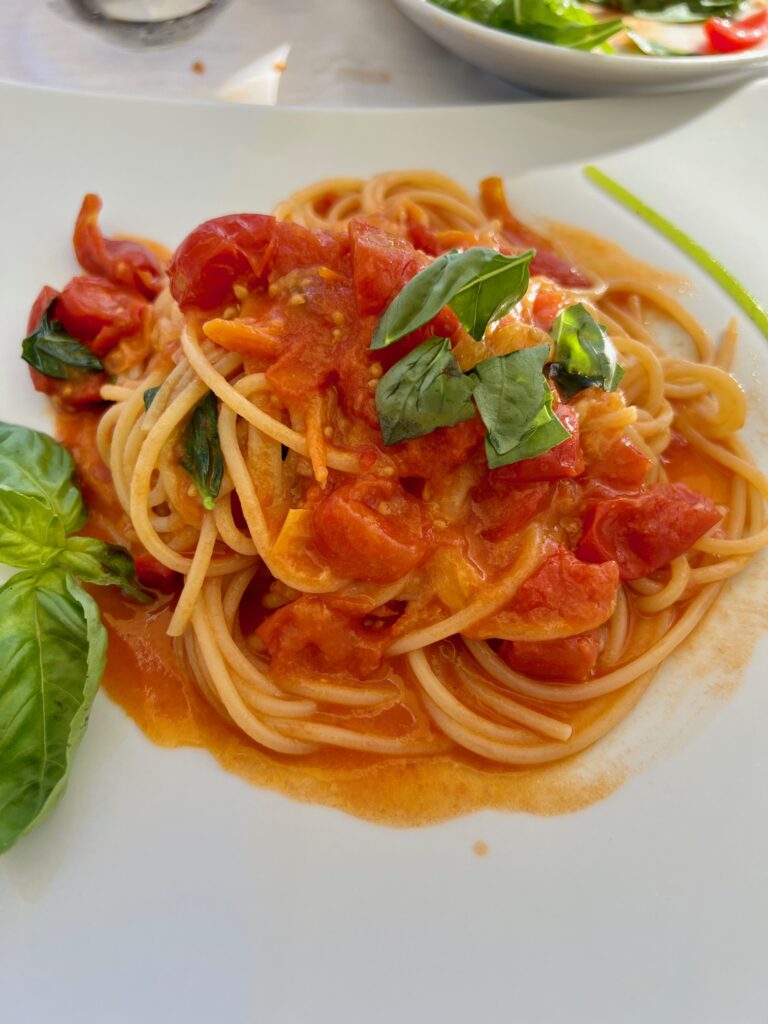 Once we arrived back to Positano, we went to Church of Santa Maria Assunta where I purchased two rosaries to bring home. The history of the Church of Our Lady of the Assumption is closely linked to the Benedictine monastery of St. Mary which, according to oral tradition, was built when a Byzantine icon of the Virgin was brought to Positano and venerated in the church thereafter. The abbey allegedly dates back to the second half of the 10th century. It's a beautiful piece of history.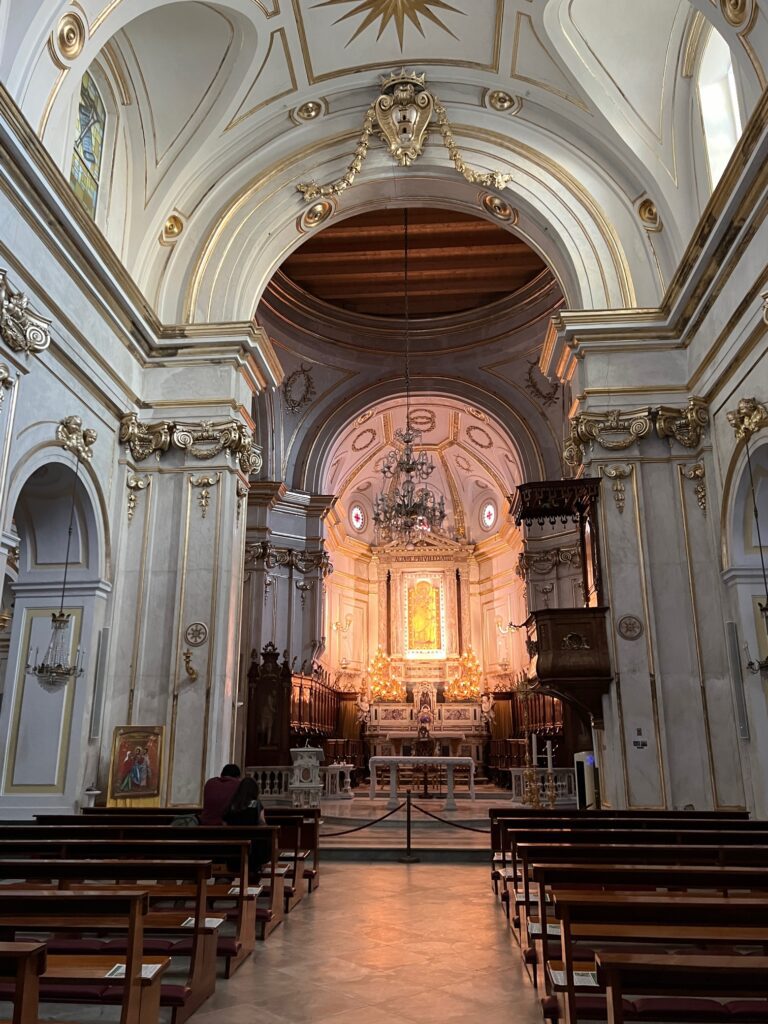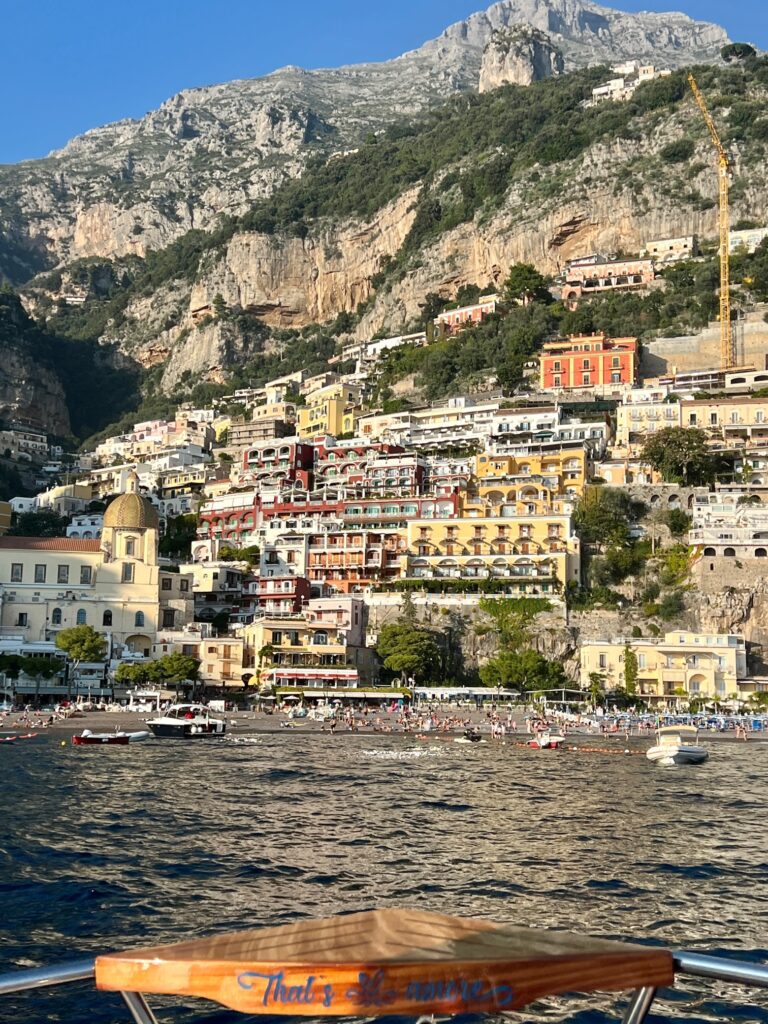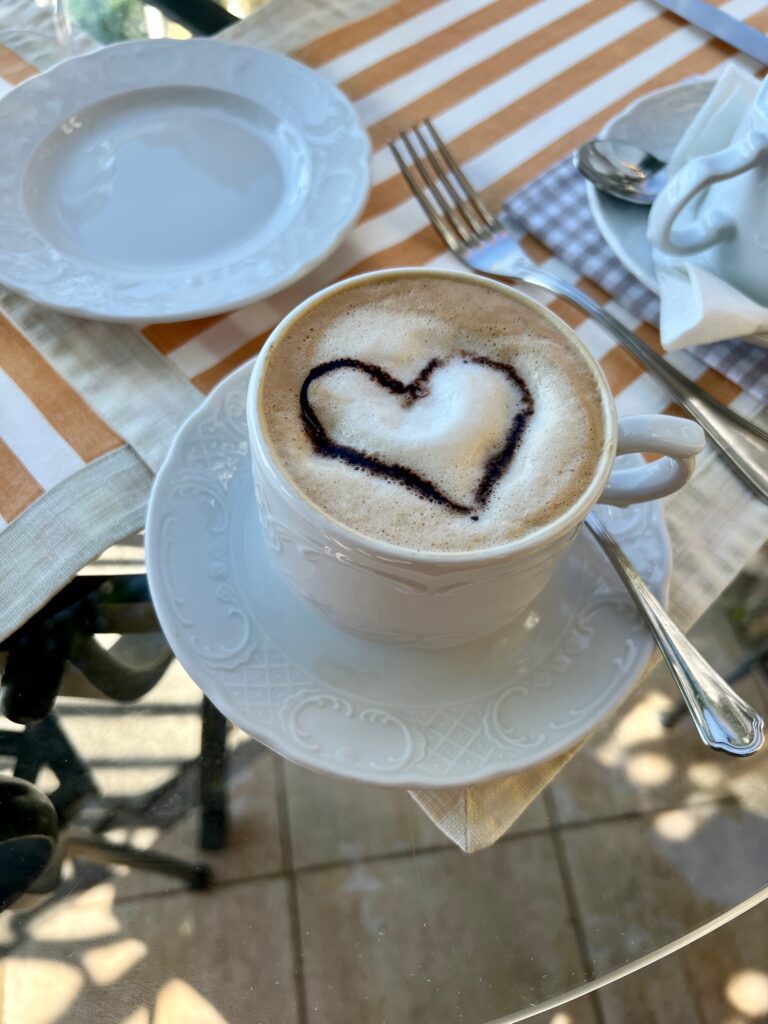 We then had dinner at Maestro's Terrace Restaurant at Villa Treville Hotel.
The next day we did a photo shoot with a local photographer and then had lunch at our restaurant In Hotel Marincanto, followed by another walk to the shops.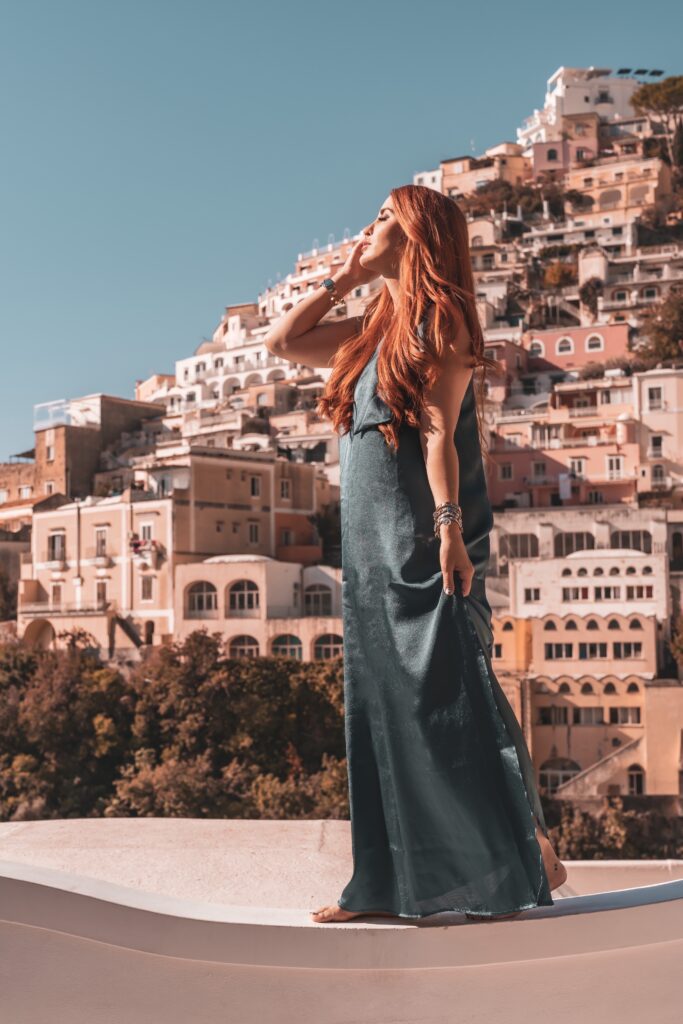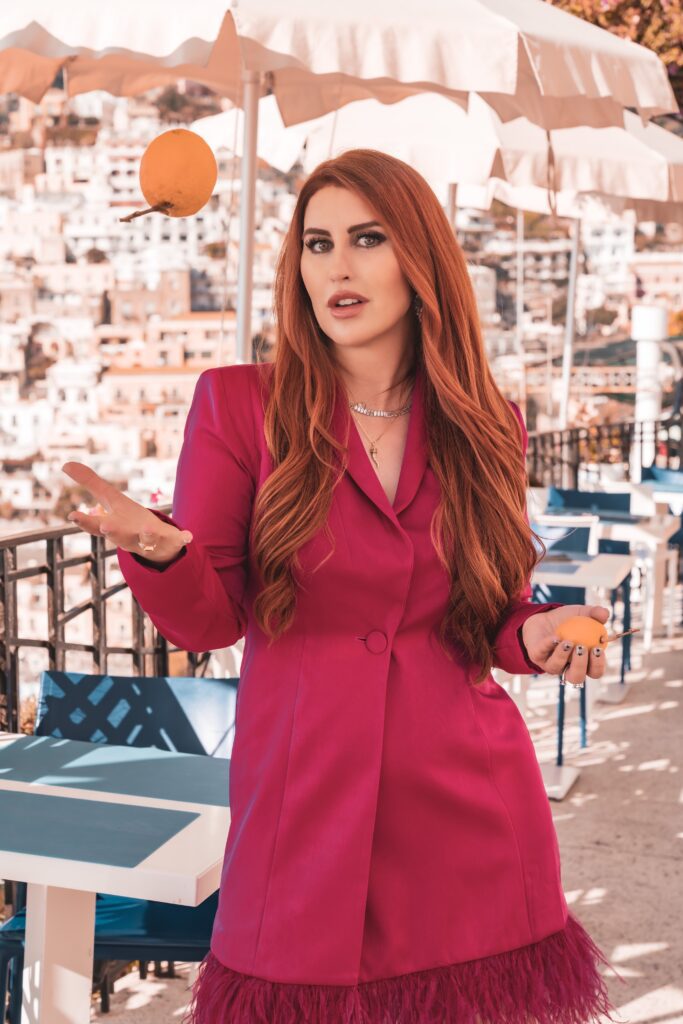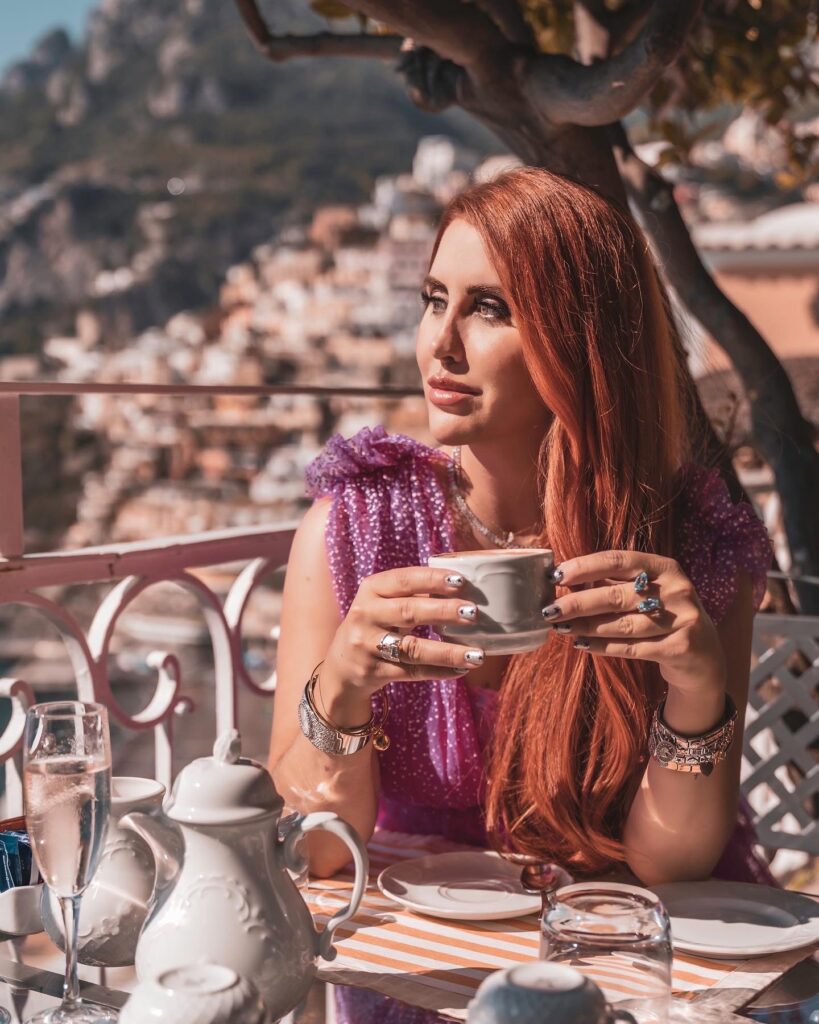 For dinner we took about a 45 min drive to Amalfi to experience Sensi. We did the vegan coursing. The presentation was stunning. The vegan coursing is under: esperienza naturale on the menu and is a no salt, no sugar, no flour, no milk experience. It's a great way to reset your palette. Alessandro Tormolino's gourmet cuisine is original but has a solid foundation in Italian traditional cuisine and the traditional dishes of the Campania region.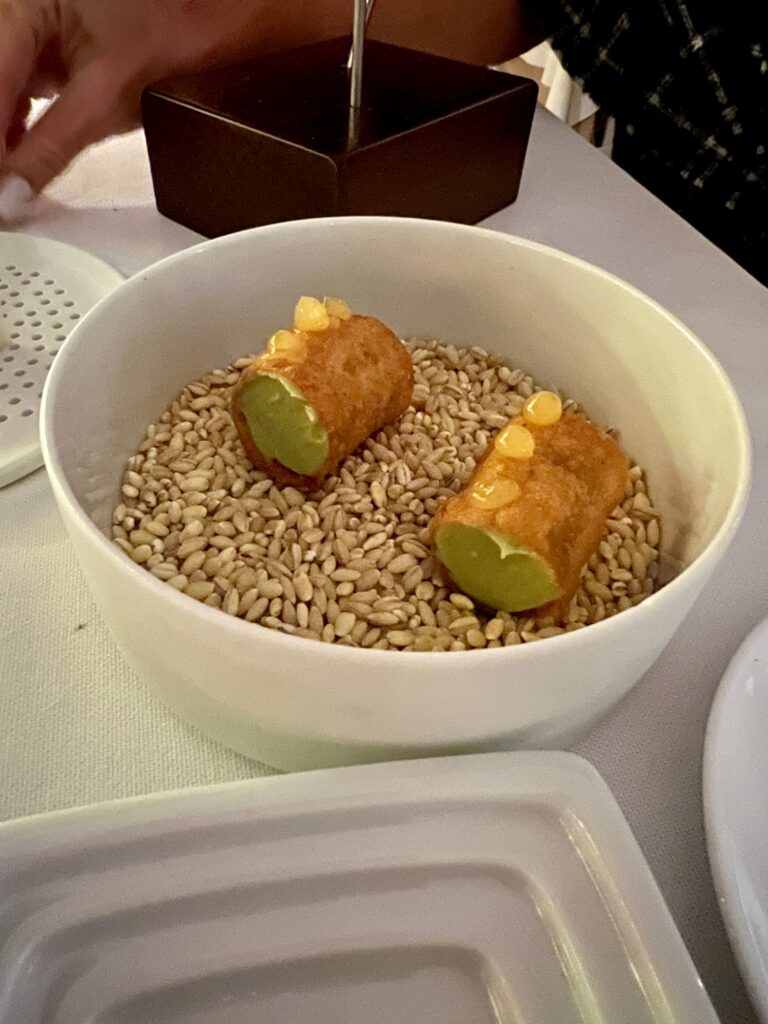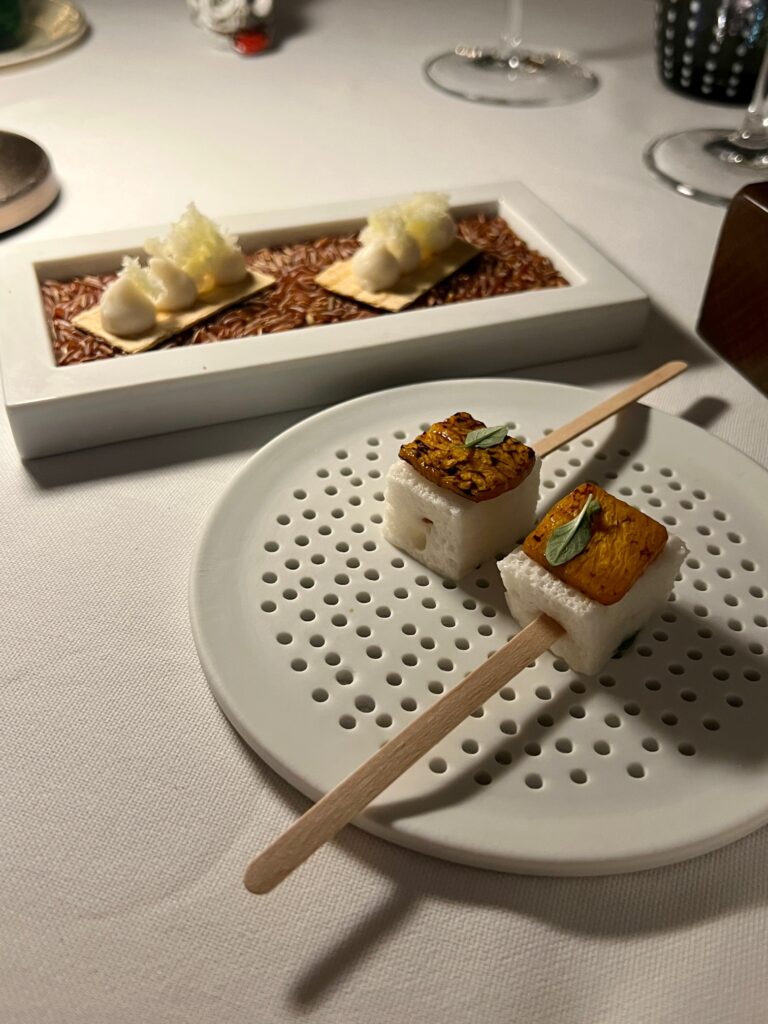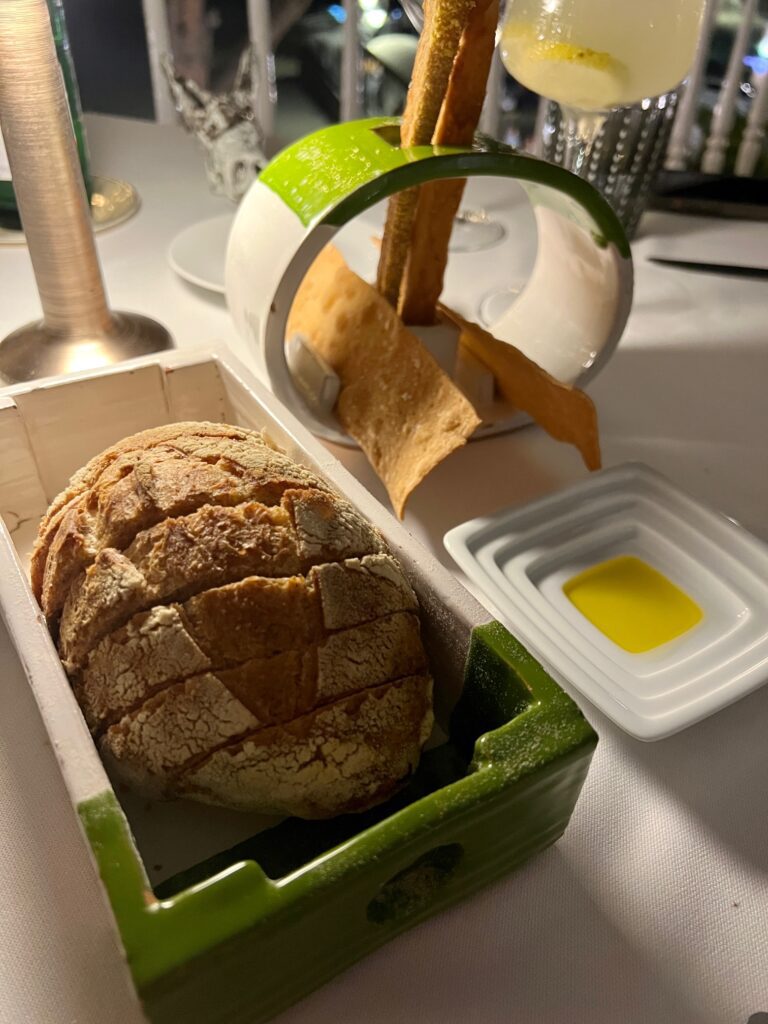 The following morning we stopped by a deli for focaccia, olives, sun dried tomatoes, artichokes and just sat outside and enjoyed life and being in the moment.
I then had a massage at Le Sirenuse. It was one of the best I have ever had with Marco, my masseur, and left feeling like a new person. The spa was designed by renowned Italian architect Gae Aulenti and left deliberately unadorned to encourage tranquility and inner focus.
Then it was time to shop! I bought sandals from Mastro Sandali Positano, an espresso set and little bowls from: L'arte della ceramica, jewelry from Ivi Gioielli, and perfume and a diffuser from Profumi di Positano.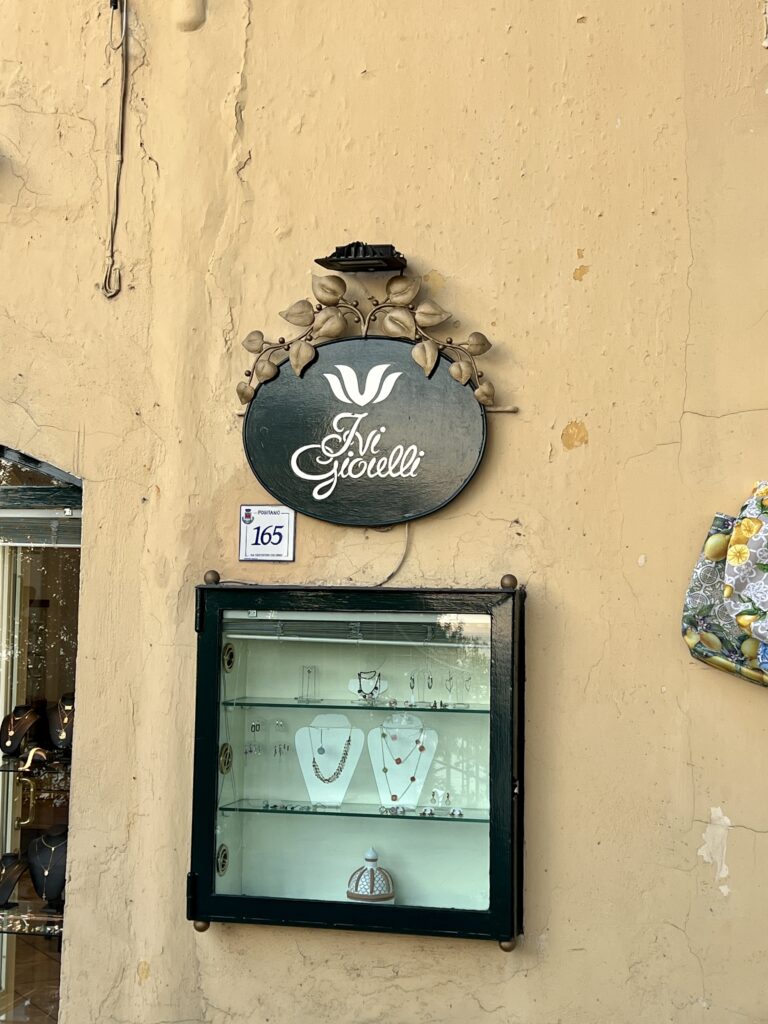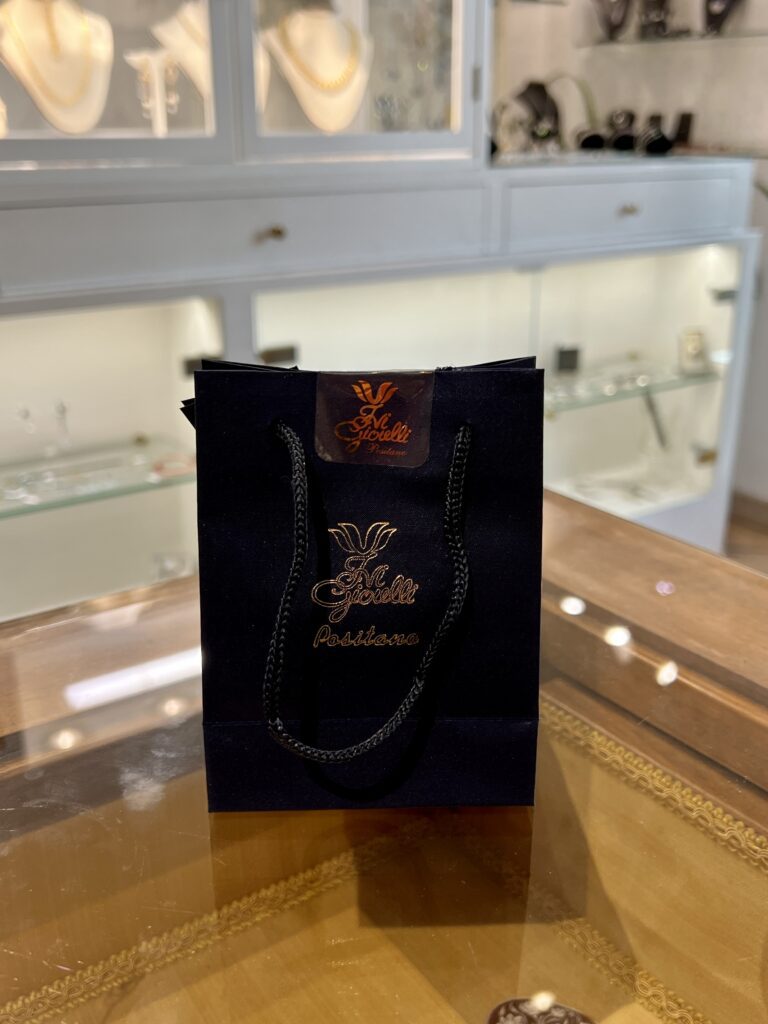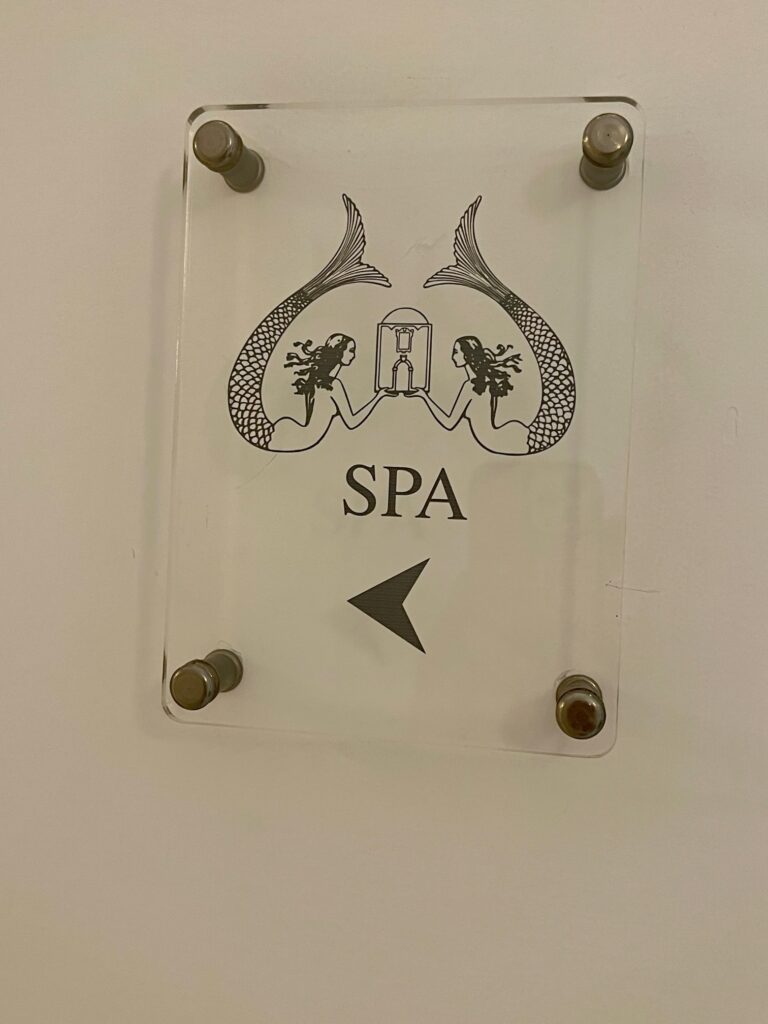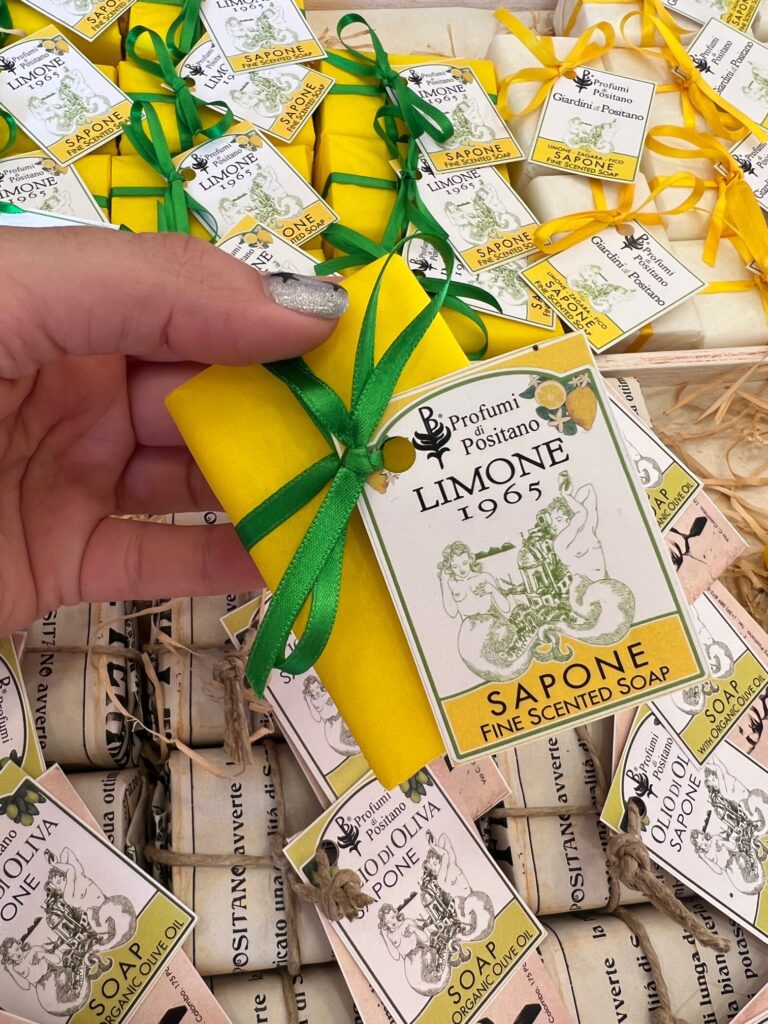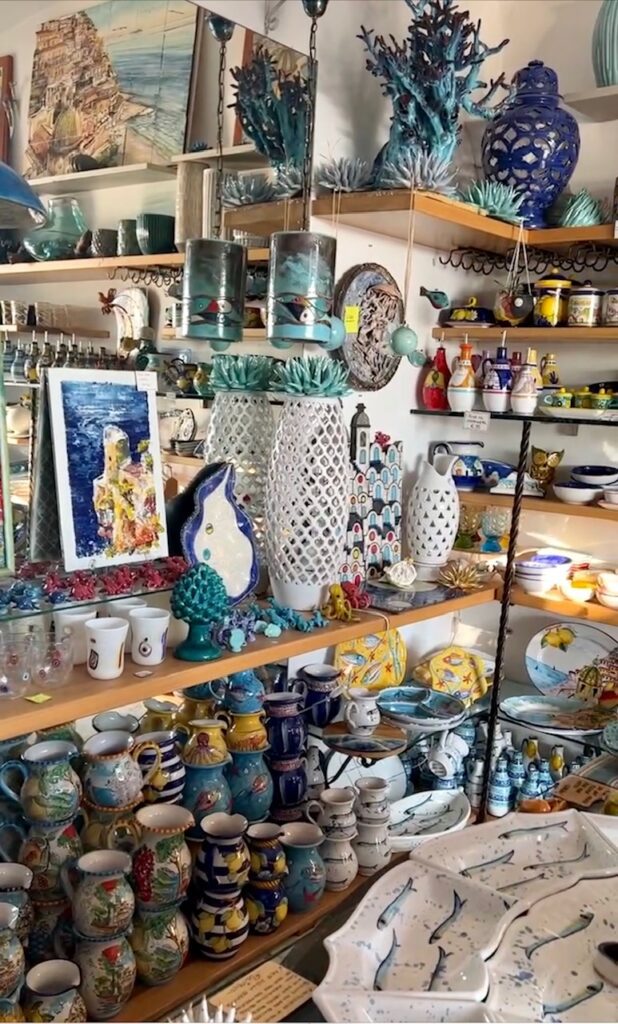 Dinner was at cute place called Casa Mele that had a completely different vibe from the others as instead of a view you get to watch the chef and staff make magic in the kitchen as they prepare your meal. We enjoyed a vegetable platter, vegan risotto and spaghetti with fresh cherry tomatoes.
A funny thing worth noting: My friend Carla and I are both vegan and vegan options were quite limited everywhere we went. It became a running joke because every restaurant said they could offer us a fresh vegetable platter and spaghetti with fresh cherry tomatoes. Every single restaurant. So needless to say, we ate a lot of bread (which was fabulous), veggies and spaghetti. Lucky for us the pasta was extremely fresh, as were the tomatoes!
Before we knew it, it was time to say Ciao! and head back home, with full hearts and renewed spirits. Italy, you are a gem. Until next time!