There are moments in the arc of life that are transformative. Our first day at Kindergarten was one of those days. I use "our" because it was a big day for everyone in the family, especially for my beautiful Liam. If you've read previous blog posts, you know that he started at CGPS (Columbia Grammar and Prepatory School). It was really the first two days! The first day was a 2 hour phase-in day. The second day was 8 – 3, a full session. To say the least, it was a grand success for Liam while it was emotional for the rest of the family.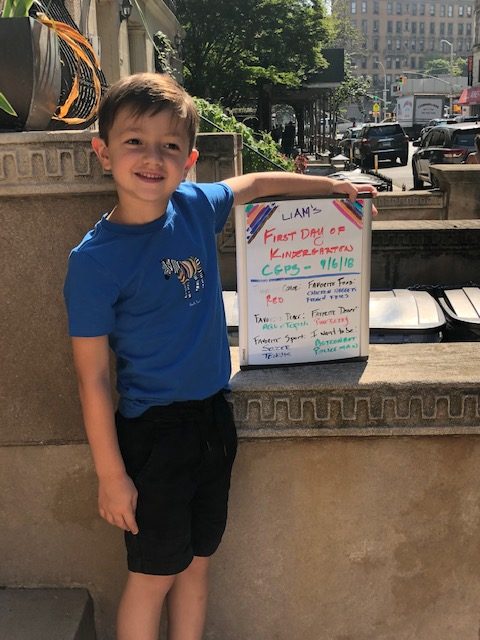 On the first day, the class was divided into two 2-hour sessions. We were the morning session, 830 am to 1030 am. It was a get-to-know-each-other event. Plus, I'm sure, the teachers gauged separation issues for each child. Liam has 3 teachers for the class. All three were really nice and energetic. The layout of the class is excellent. Liam immediately found the Legos box and started playing. He was at home with the Legos. To say the least, the first morning was a success. I had breakfast at Le Pain Quotidien. After breakfast, we went back to pick him up and, like that, the first day was over. The second day was equally successful. I understand that at the end of the day, Liam got a little teary because he missed his Mom. THE LOVE OF MY LIFE! We signed him up for after-school activities: Soccer and Tennis. He really tolerated the full day very well. He was tired at the end of the day as expected.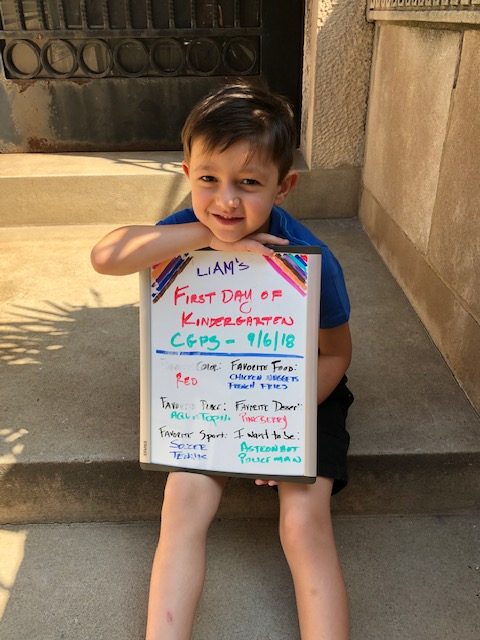 Although Liam made it look easy, the family was very emotional. The feelings included nervousness, concern, pride, and happiness. Tears of joy were certainly part of the day. Plus, we are so happy with CGPS. We LOVE the place. The children are handled immaculately. The classrooms are beautiful. The 3 teachers, Ali, Emily, and Kim, are engaging, dedicated, and smart. The school has the feeling of warmth and safety. It is clearly a place where Liam will thrive. Plus, there is swimming twice weekly – what's better than that!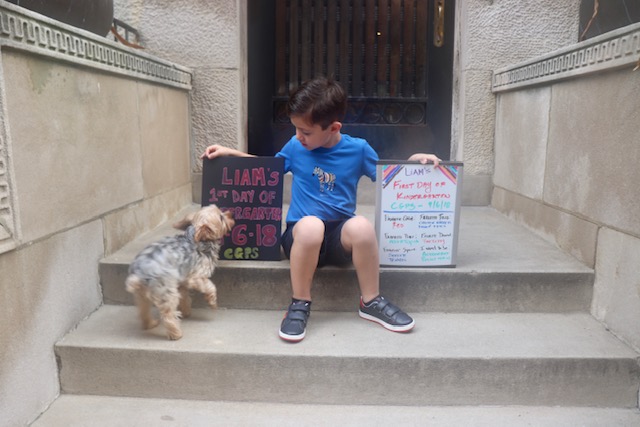 Liam and our family have moved into a new phase of life. We move forward with great excitement and joy. We could not be happier.