NYC has an unparalleled magic during the holiday season. The 5th Avenue window displays are one of my favorite sights to take in this time of year when Cartier, Saks, Louis Vuitton, Bergdorfs, Tiffany's and so many more high-end brands deck out their storefronts with holiday cheer (aka a LOT of lights). This year we walked past them all on our way to witness the lighting of the tree at Rockefeller Plaza.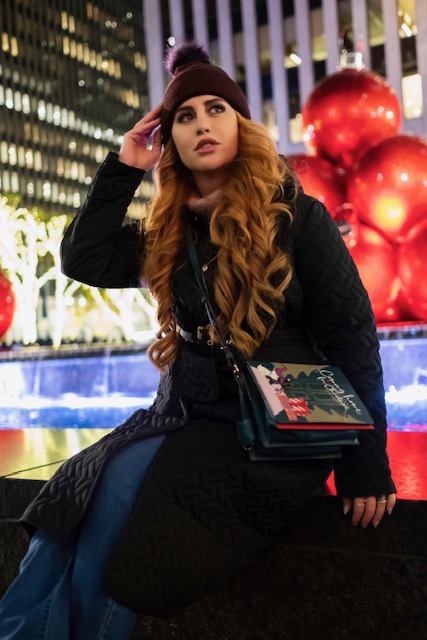 The streets are abuzz with cheerful people, decorations at every turn, and festive music fills the air. There was a long (think: many many blocks) line to get to the famous Rockefeller Christmas tree lighting, but with people dancing and singing all around it felt like one big party! This year's tree is a 79ft tall Norway Spruce, from Elkton, Maryland. The tree boasts more than 50,000 lights and the Swarovski star weighs 900lbs and featured over 3 million crystals. It was stunning and definitely worth the wait!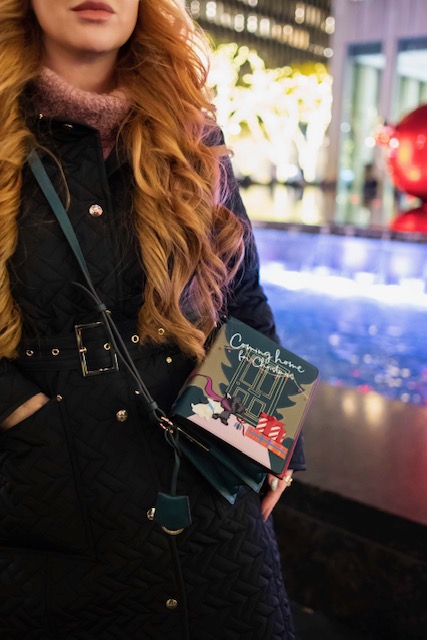 My Book Street Cross Body matched the occasion perfectly with the Radley dog set in a Christmas scene complete with presents and trees. Not to mention it's the perfect bag to wear in a large crowd because of the cross-body design and flap closure that can be worn inward. The Geo Quilted coat kept me warm and toasty for the celebration, while the belted design kept things stylish and put-together. And of course I love that it is sustainably made with recycled materials! Both available from Radley London.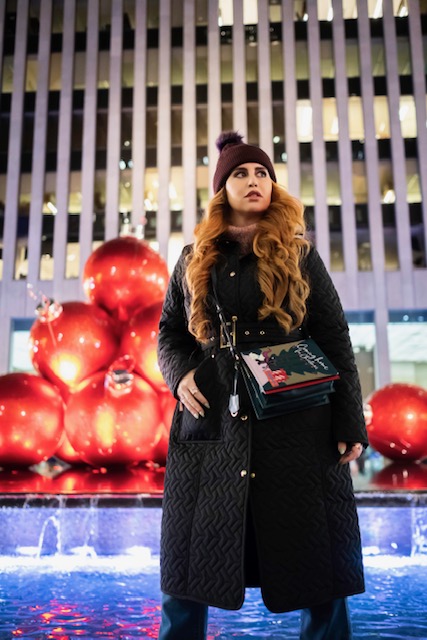 It was magical night and the perfect kickoff to the holiday season!