Meg here, with my newest must-have! I am all about bold statement pieces… from eyewear, to time pieces, jewelry to bags, my accessories say it all. That is why I am obsessed with my new Louis Vuitton Alma BB!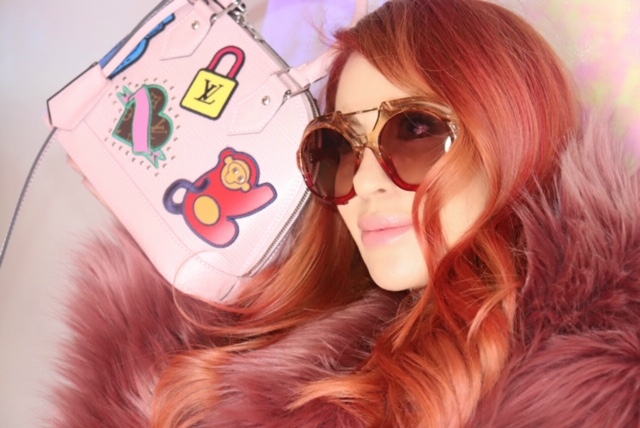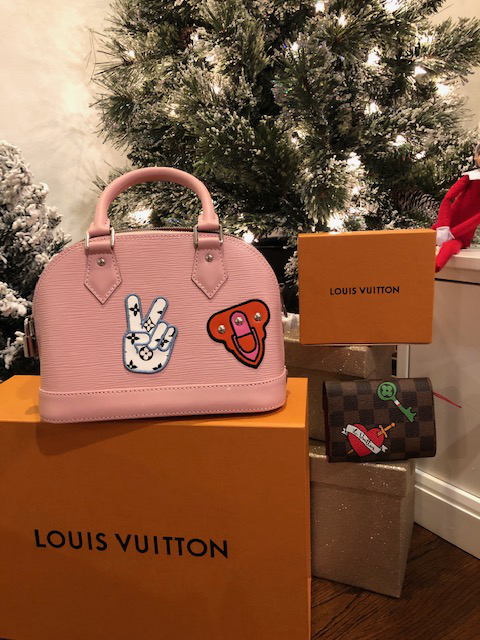 The design is inspired by classic LV signatures, adorned with luggage "stickers" as homage to its trunk-making heritage. The bag is the perfect size…not to big or too small…has a removable strap and is, of course, made of ridiculously smooth leather.
I get a lot of compliments on this little baby. It's definitely one people notice, and it's such an easy way for me to pull together an on-trend look quickly with all the hustle of running a business and being a mom. Valentine's Day is coming…just saying!