They say you meet the most interesting people at the hair salon.  Well, I definitely met one intriguing and remarkable woman… Lois Robbins. Lois is a fellow New Yorker, an actress, playwright, art collector, and animal lover.  She graciously sat down with me to tell you all about her new film, upcoming projects, the keys to a lasting relationship, and so much more. Grab a latte, pull up a chair and get to know her a little better!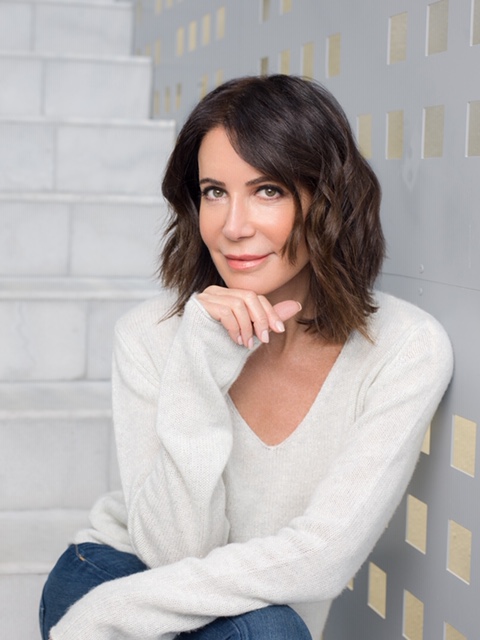 Tell us about your new movie, The Aspern Papers, and your role as Mrs. Prest.
The Aspern Papers is based on the Henry James novella of the same name. Mrs. Prest was a great character to work on. She was based on a real life American expat who was living in Venice in 1885. She was described to me as the Andy Warhol of the era. A very colorful woman!

What drew you to this project?
Everything! The opportunity to film a period movie with an extraordinary cast in Venice Italy… a fascinating female character, great writing, James Ivory executive producing… and get paid to do it!

What was the best part of filming in Italy?
Spending so much time there, I started to feel like I could "feel" what it would be like to live there. And, let's face it… the pasta!

What upcoming projects do you have in the works?
A play I wrote, L.O.V.E.R., will be opening off broadway this Fall. Karen Carpenter will be directing. Totally psyched about working with her.

What's the best thing about theater? The best thing about film?
The best thing about theater is the indulgence of rehearsal time and the thrill of a live audience. Best thing about film is the variety of travel for work and the joy of working so closely with the cast and crew. It's also fun to get to see the fruits of your labor when it's all said and done.

You are actively involved with several charitable organizations. Why are you passionate about these causes and how can people help?
I am very involved with BCRF and The Dublin Breast Center. BCRF is the leading organization doing research to find a cure for breast cancer and Dublin Center is THE place to go if you get a bad diagnosis. 1 in 8 woman will be diagnosed with Breast Cancer. I am passionate about finding a cure.

What's your top beauty secret?
I never go to bed without washing my face! Sunscreen every single day, regular facials, Olivia Chanticaille makeup… only!!
Describe your personal style.
My style changes with my mood. It's either jeans, sweaters and boots or glam all the way. There are days I get in my workout clothes and don't get out of them until I shower for dinner!! I don't love trendy cloths of the moment. My mother always taught me not to buy a lot but to buy things that are timeless.

What do you do when you aren't working?
If I'm not working I am seeing friends, spending time with my family, exercising, walking in the park, playing tennis, going to the theater,  playing with my dogs! I just started taking piano lessons!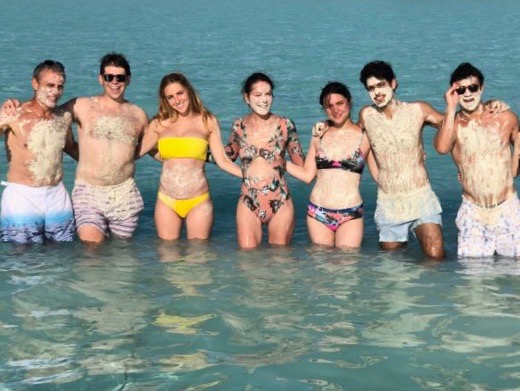 What are the keys to a lasting relationship?
Having realistic expectations about what you can and cannot expect from your partner is the key to a lasting relationship. If you are "living in reality", you won't end up resenting him/her for disappointing you about something they were never going to do anyway! Talk, have a sense of humor and appreciate the positive things they bring to the relationship. Don't be complacent about romance. It's the little things, like bringing him/her a cup of coffee in the morning that can put a smile on your partners face.

What advice would you give young women who want to pursue a career in the arts?
Make sure that there is nothing else in the world that you can do! A career in the arts takes an enormous amount of staying power. You hear the word "no", a lot. Reach out to every contact you have to help move the pendulum forward. Careers in the arts take a village to make them happen. Work hard, study, work hard, study, work hard, study  and then  ask people for help. Don't be shy!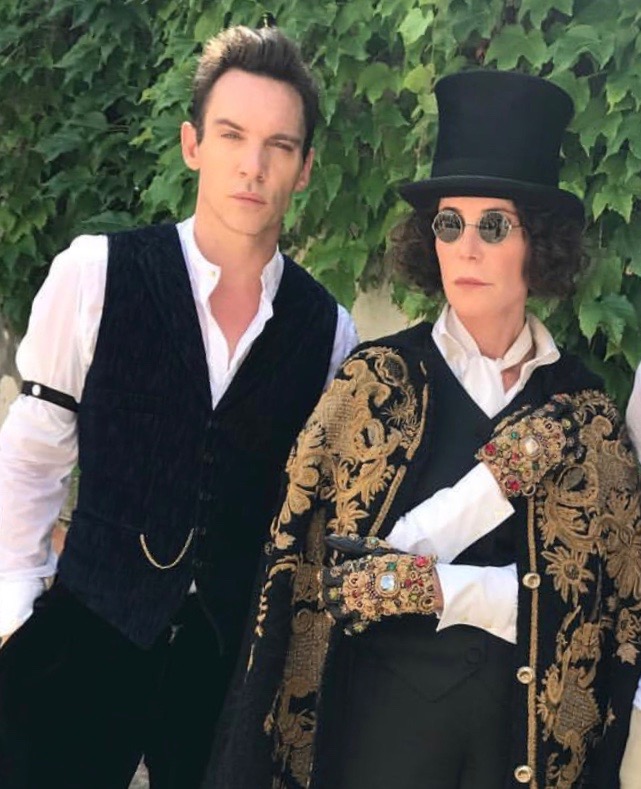 You're a fellow New Yorker…Where's your favorite spot in the city?
Without a doubt, Central Park is my number one favorite spot. It is beautiful know matter the season.

Describe your experience raising children in New York and do you have any advice?
Raising kids anywhere whether it's the suburbs or the city is a challenge. I'm not sure I have advice on this issue. The only thing I can say is no matter where you live, spend a lot of time with your kids. Have those family dinners. in New York, kids are able to get around on their own at an earlier age and they need you less. So make sure that while they do need you, you are there for them.
As an avid art collector what's your most treasured piece and what would you like to add to your collection next?
I'm not sure I have a "treasured" piece of art. I love everything I live with. Perhaps our Evan Penny sculpture of "Murray" is one of my favorites. He's 8 feet tall and is quite assuming. People either love him or can't understand how we want to live with him! If there's one thing I don't own that is on my wish list, it's probably a painting by Joan Mitchell. I'm a huge fan.
I am an animal lover and just adopted my 3rd dog, who is a special needs baby.  Do you have any pets?
I had three dogs until this past Sunday. My precious little maltypoo, Charley died from pneumonia after gall bladder surgery. He was twelve years old. I have an English Springer Spaniel names Chase and a Havanese named Clara. They are the sweetest!!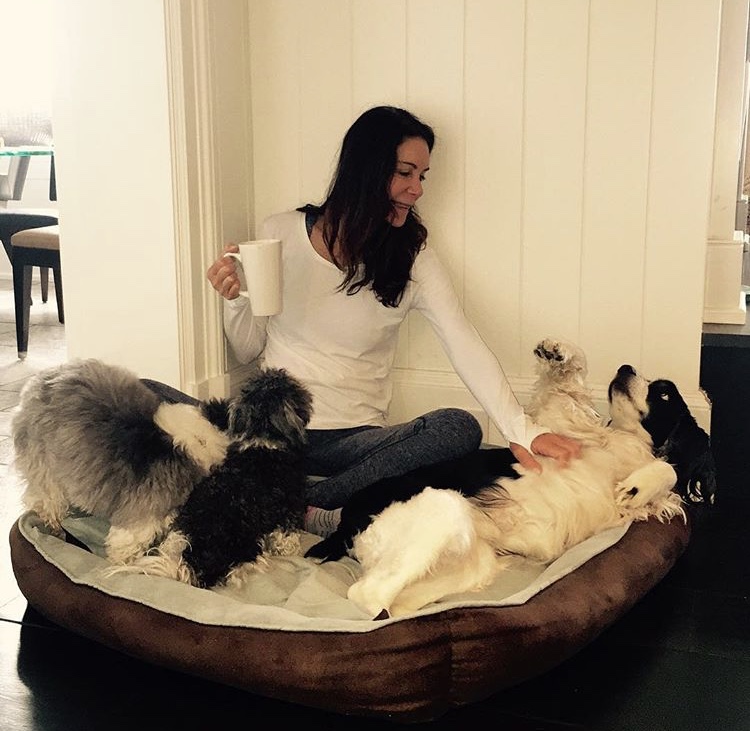 https://www.loisrobbins.com/IG: @loisrobbins21