I told everyone I would come back from Italy 10 lbs heavier…and I may have reached my goal 😉
Tons of pizza, focaccia bread, caprese, pasta, wine, fish, gelato and desserts…Oh and how can I forget…countless cappuccinos! I must've averaged 3 per day. But when in Rome! Read below for our favorite stops in each city.
Rome:
Papa Rex – Known for their fish. Close proximity to the Vatican. Definitely a great spot after the Vatican (minus the tourists).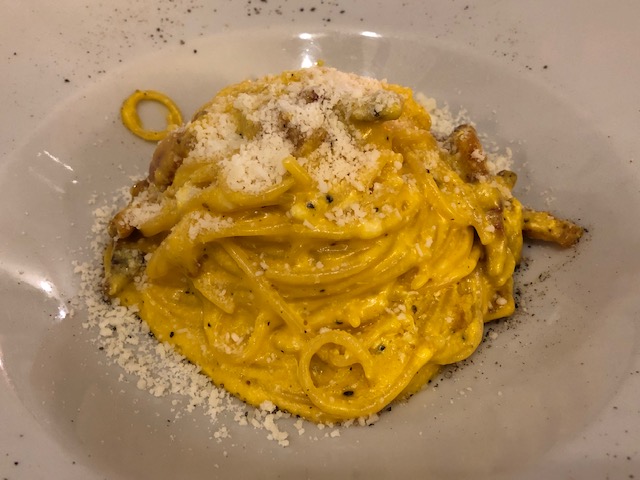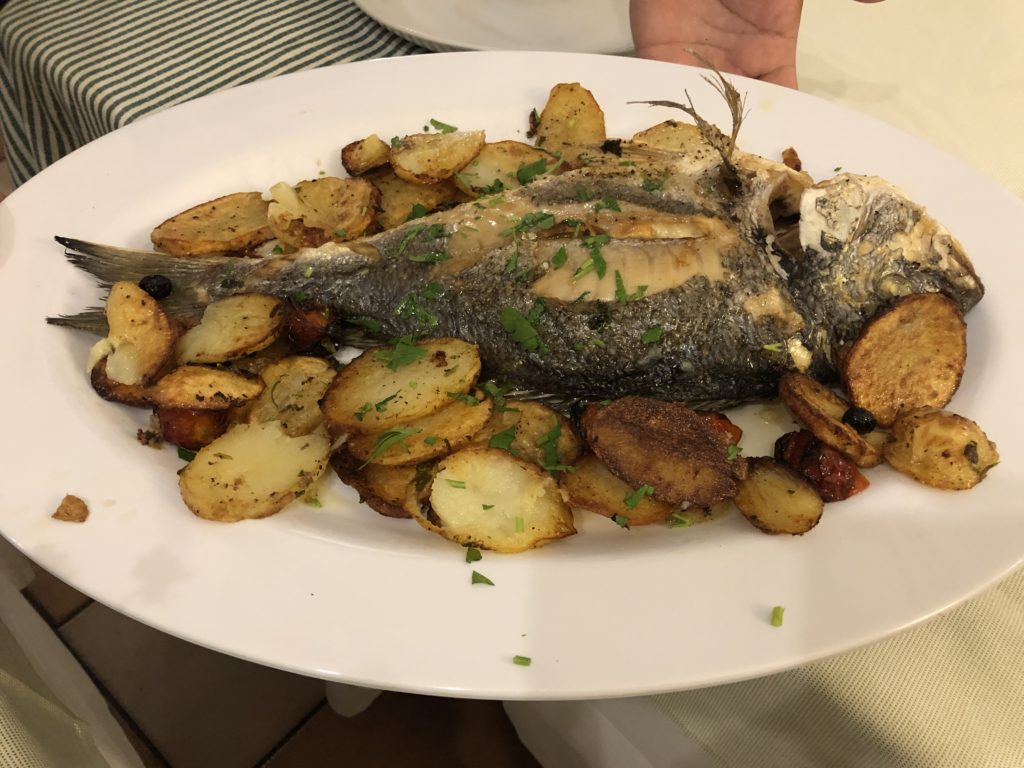 Tonnarello – Definitely make a reservation. Busy area where a lot of the locals hang out (for good reason).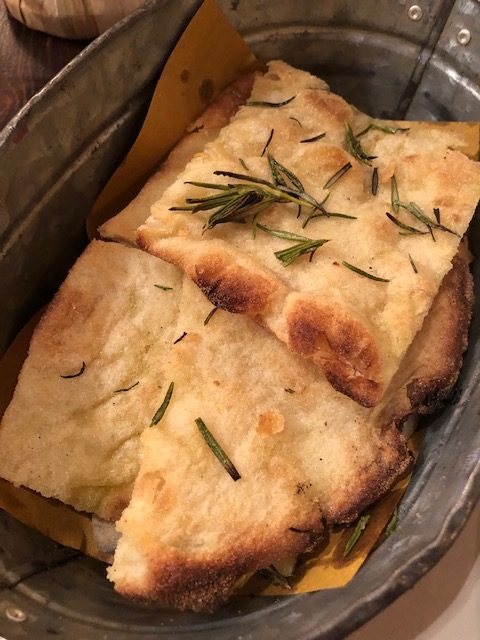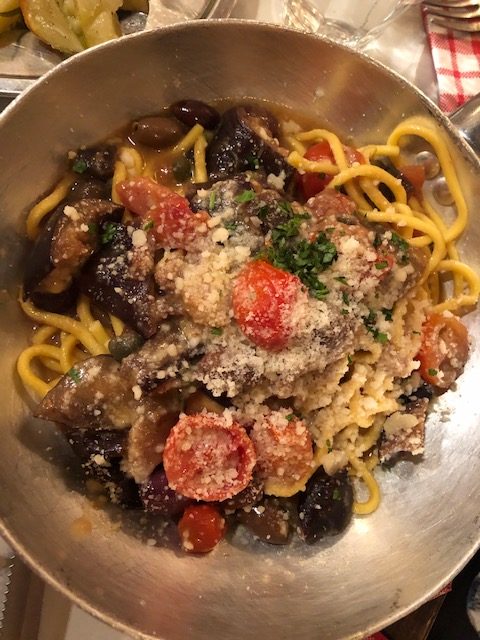 Florence:
Osteria Borgo La Croce – This was one of my favorites that we stumbled on by chance. It's a small little spot with a limited menu but what they do make is Oh so yummy. Took the advice of our waiter and ordered the Tortelli stuffed with pumpkin, cacio cheese, pepper cream and Cinta Bacon. It was so delish. We licked the entire plate clean.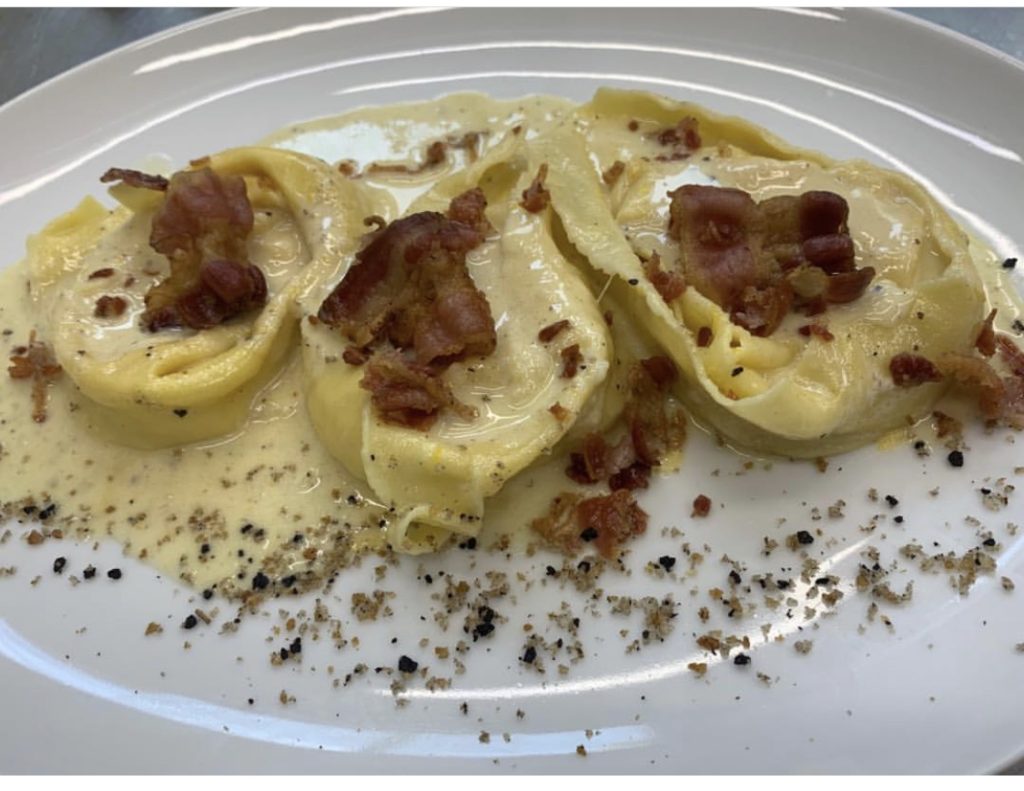 Gelateria de Medici – One of the best spots in town for gelato. Oh my goodness! Delicious and unique flavors. They pride themselves on innovation.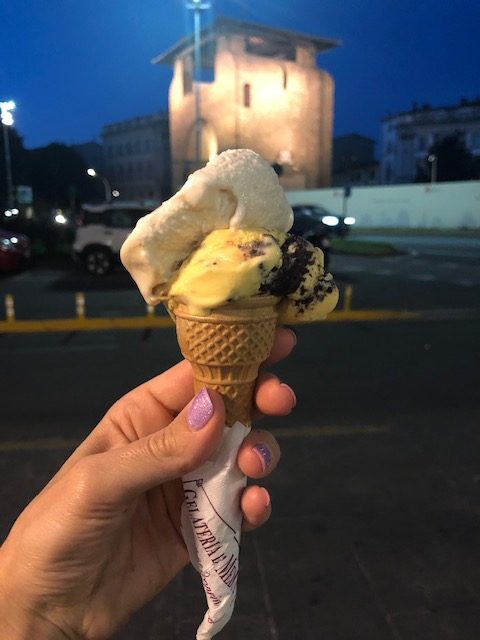 Tuscany:
Casa Emma – This was part of a wine tasting, which was seriously a dream of mine. Here we sampled their olive oil, balsamic vinegar (7 years old), a dry Rose, Chardonnay, Chianti Classico (from their private reserve) and the Super Tuscan.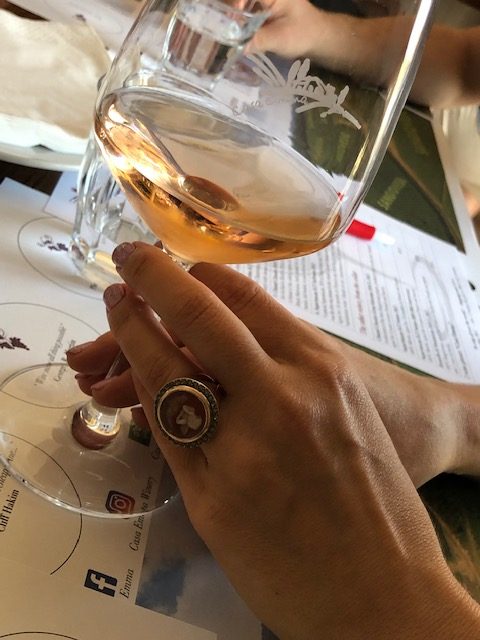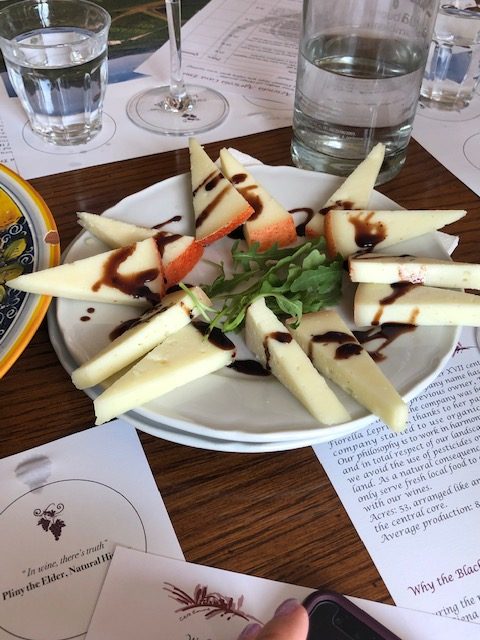 Montecchio – Here I got sidetracked by their delicious olive oil (which I bought some to bring home) while the rest of the group thoroughly enjoyed their red selection and Chianti Classico. We learned that all bottles of a Chianti Classico will have a black rooster at the top of every bottle. If the black rooster is surrounded by a red circle it means it's a straight up Classico; a gold circle indicates Riserva, a slightly higher grade.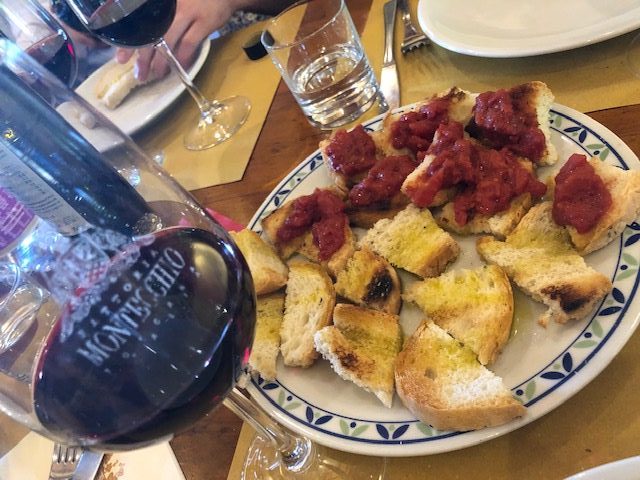 Cinque Terre:
Il Casello Monterosso – Beyond its beauty, Cinque Terre is well known for its seafood, pesto and white wine…and none of it disappointed. This place has amazing views! Highly recommend starting with the stuffed mussels.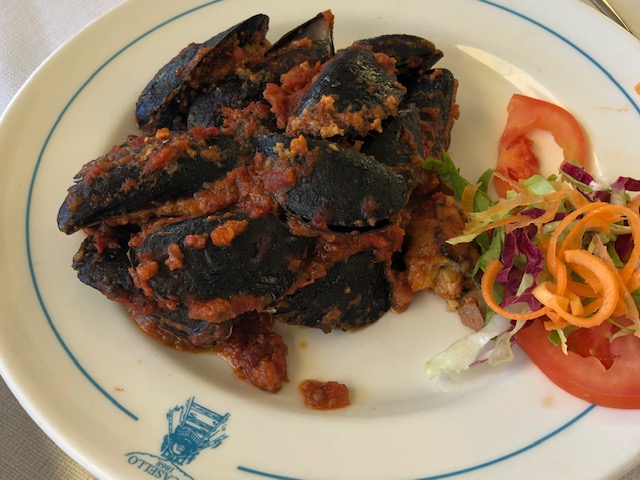 Ristorante Miky – Came highly recommended. The dishes are creative and local. If you don't like seafood, this will not be a place for you.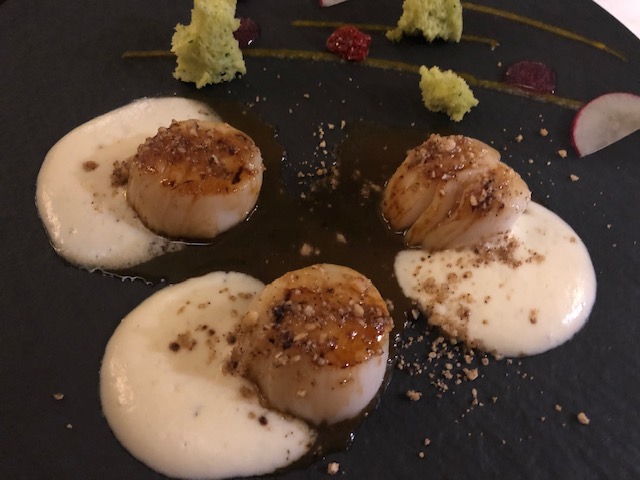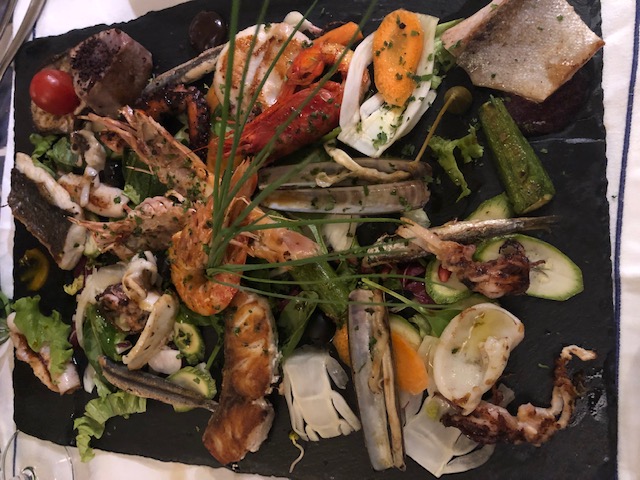 Milan:
Starbucks Reserve Roastery – On the train from Cinque Terre to Milan we sat with a guy who gave us lots of fab suggestions. He works as a roaster here. At first we had no clue what this meant and how special this location was until we stopped into see him for a coffee break (while sightseeing). This large, impressive space is located in Palazzo Delle Poste building on Piazza Cordusio. It's truly one-of-kind with a mix of bars and custom features.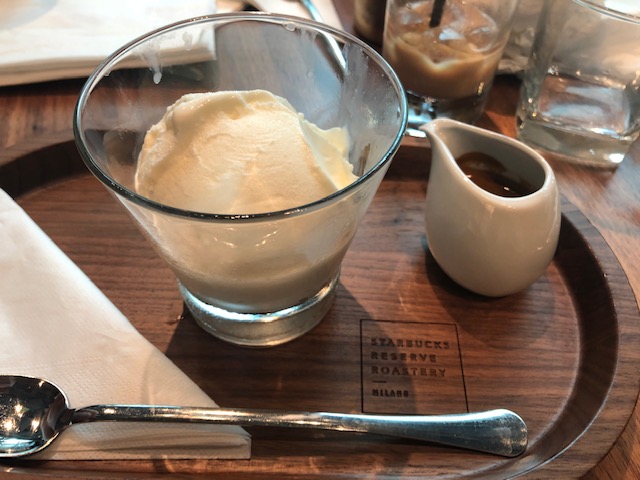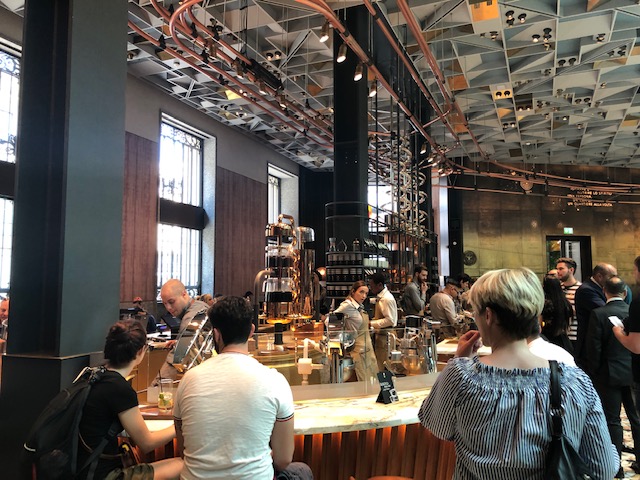 Osteria Del Binari – This was a restaurant our roaster friend recommended. It was quite a drive (cab ride) from our hotel but so worth it. It's classic Milanese food with beautiful patio seating. One of the dishes we ordered (which came highly recommended) was the Osso Bucco with risotto.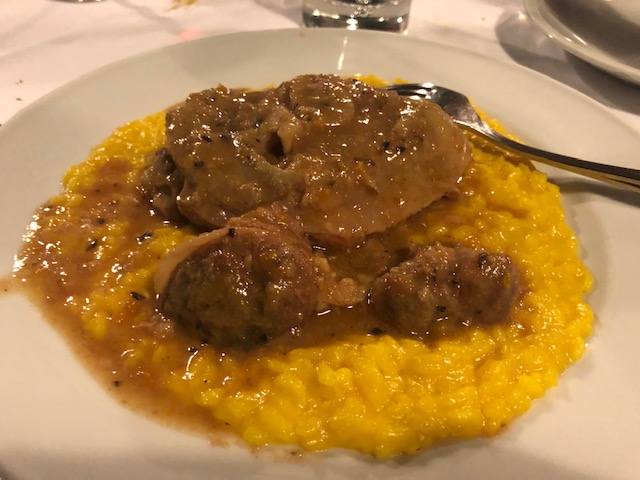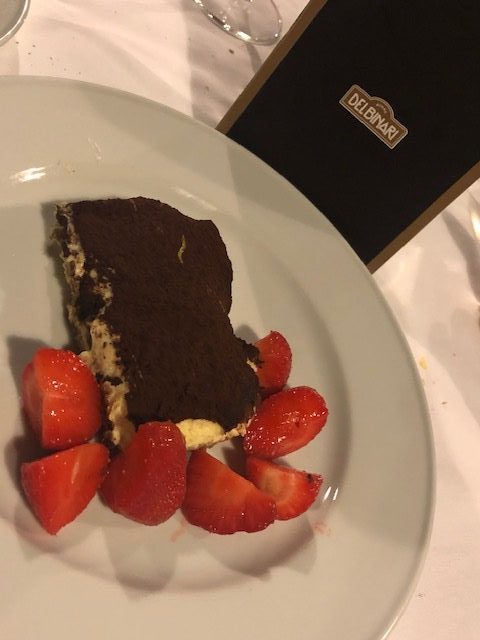 Venice:
Trattoria Al Gazzetino – We stayed in a suite at Hotel A La Comedia in Venice. The hotel is in a great location and has a gorgeous trendy rooftop bar (which we enjoyed our entire short stay). We didn't have a reservation the first evening so our hotel suggested trying this place. It's basically a hidden gem. With no reservation we had to wait one hour to be seated but they did provide wine and sample of different food while we waited. Great food and service and they gave little gift bags (filled with pastries) to take home (which of course I ate for breakfast with my cappuccino the next morning).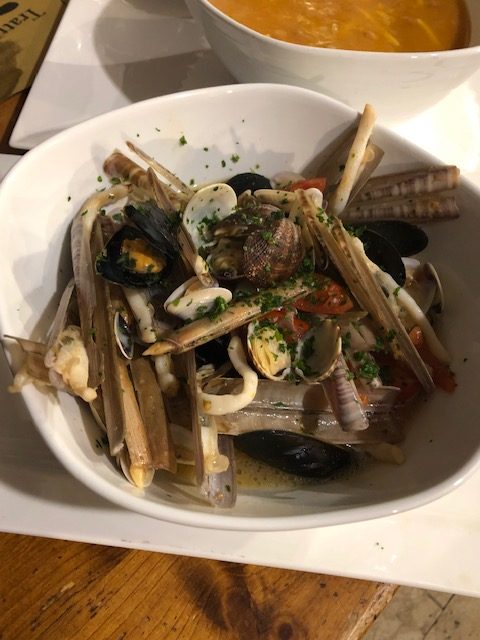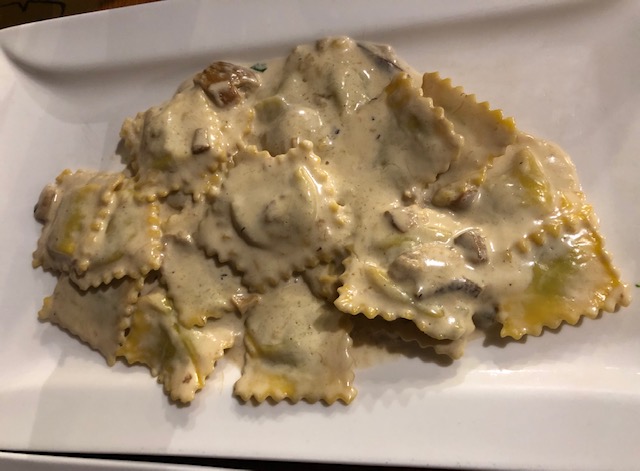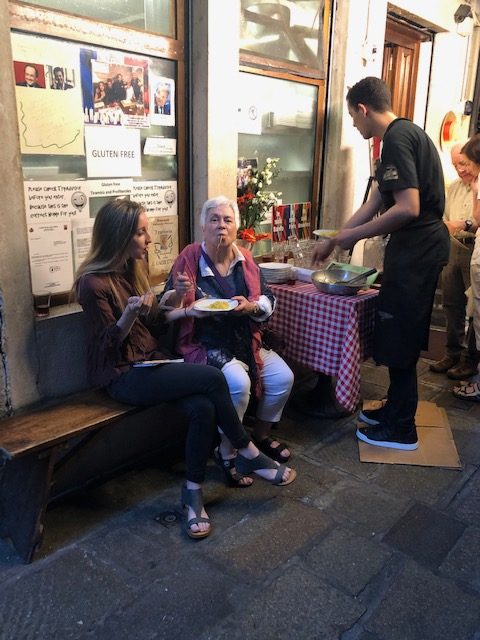 Grande Caffe Quadri – We heard there were two old historic cafes on St. Marks Square so we decided we had to eat at one of them. This was very elegant, chic, perfect for people watching and delicious snacks. And even more impressive that it dates back to 1638.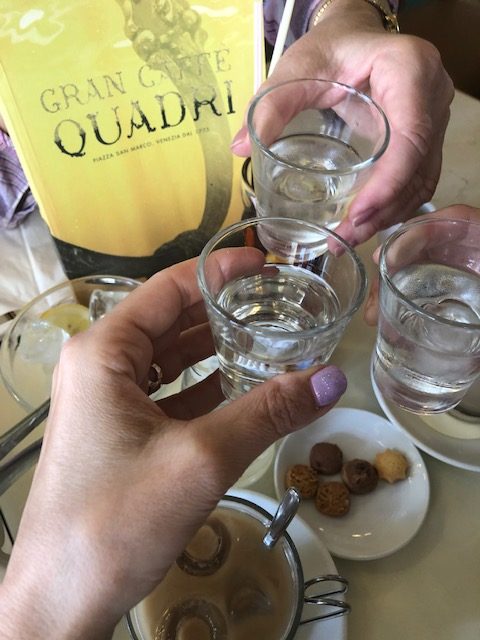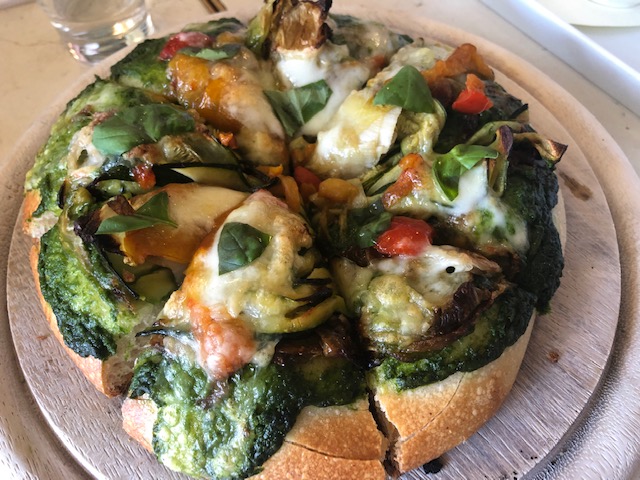 If you have the chance, please visit some of these places and enjoy them for me until I can get back to Italy myself!