As I have been telling you guys, Liam has become obsessed with all sports!  He loves going to games, wearing jerseys, playing them, meeting athletes…anything related.  So when his dad recently took him to see the Harlem Globetrotters, well, let's just say he is still talking about it weeks later!
The Harlem Globetrotters are what you get when you mix high level basketball skill with pure entertainment! In addition to the event itself, fans get numerous opportunities to interact with the team's stars, making this an unforgettable experience. Off the court, the Globetrotters continue to be deeply involved in local communities and historically accelerated the integration of the NBA.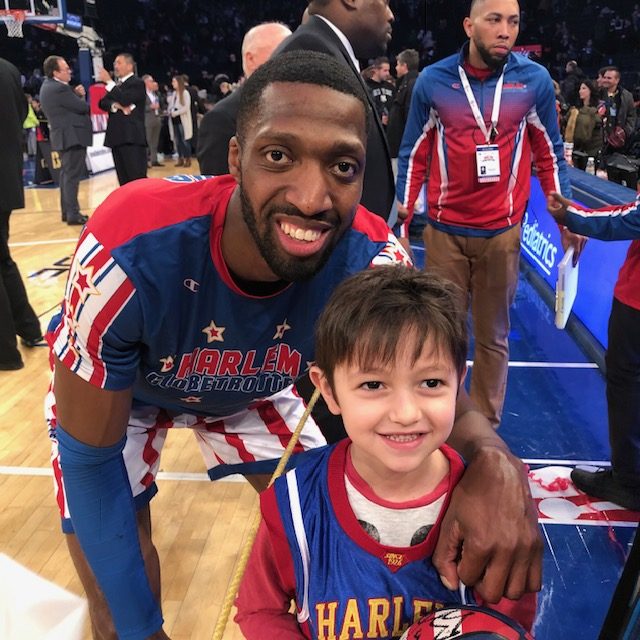 The guys night out consisted of courtside tickets at Madison Square Garden that made Liam feel like a celebrity right in the action. He was in awe of the "tricks" from ball handling, jumping, dunking, and other acrobatics that provide that WOW factor, and loved meeting the stars afterward.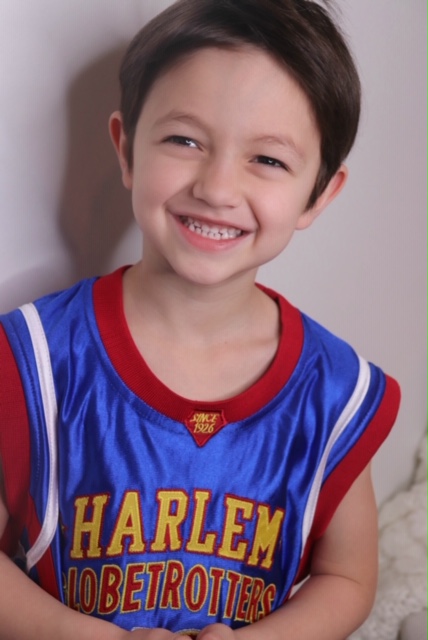 The Globtrotters are so entertaining you don't even need to be a basketball fan to enjoy yourself. With North American and International dates schedule for 2019 they are likely coming to a venue near you and I highly suggest taking the whole family for a unique night of entertainment none of you will forget.