When America's Sexiest Vet calls to ask you to join him for a bath, you don't say no! Recently Tooties, Liberty and I had the pleasure of meeting Dr. Evan Antin and testing out his new Happy Pet line.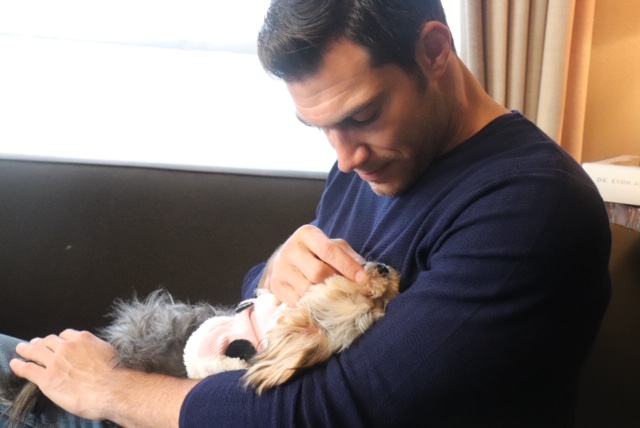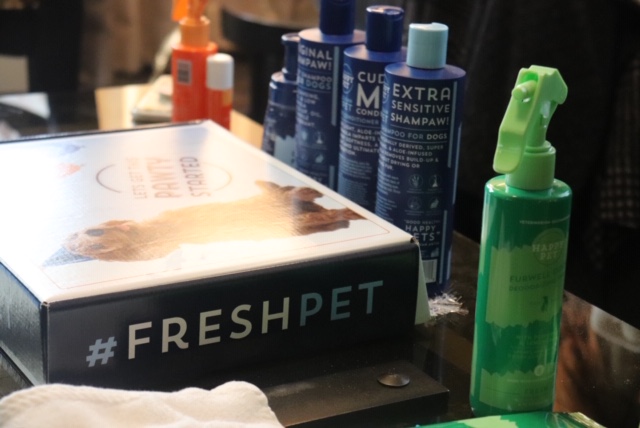 With ten beautifying products in the line, including a Dry Shampaw and SPF 30 Stick – who says beauty and care products are only for the humans! Goodbye boring pet shampoo, and hello to the luxury my babies deserve to look and feel their best! Better yet, the line is formulated with natural and eco-friendly ingredients and manufactured in a solar-powered facility in the USA. The products are broken into categories, including: clean, fresh, and active – to cover all your pet grooming needs.
I found something perfectly suited to each of my fur-babies. Liberty will especially benefit daily from the deodorizing wipes. With a special needs puppy, I am so grateful to find products I feel good about using on her, that keep her clean, comfortable, and confident.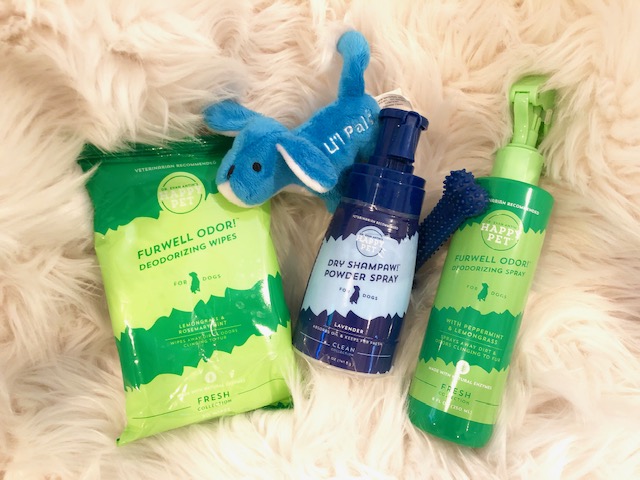 Ready to check out the line for your furry family member? Head over to: Happy Pet Brand