Just call us Snow Birds 😉 Last week my mom, niece, and I spent a long weekend on the gulf of Florida for some much-needed sunshine and R&R.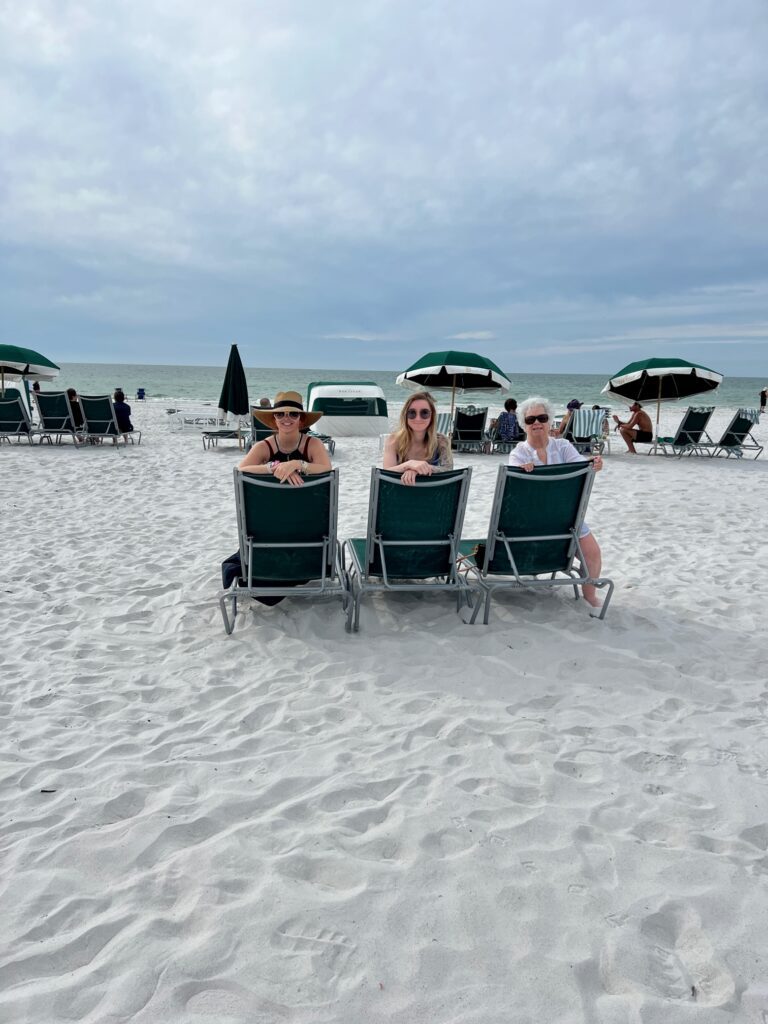 We flew into Tampa on Thursday and went directly to our hotel, The Don Cesar in St Pete Beach. Well-known for its gorgeous pink exterior, it was just stunning in person. With 2 pools, several bars and restaurants, a spa and a private beach you really don't even have to leave the property. A tip: If you have more than 2 people you may want to upgrade to a junior suite for more space as the standard room is on the smaller side. We upgraded and were glad we did.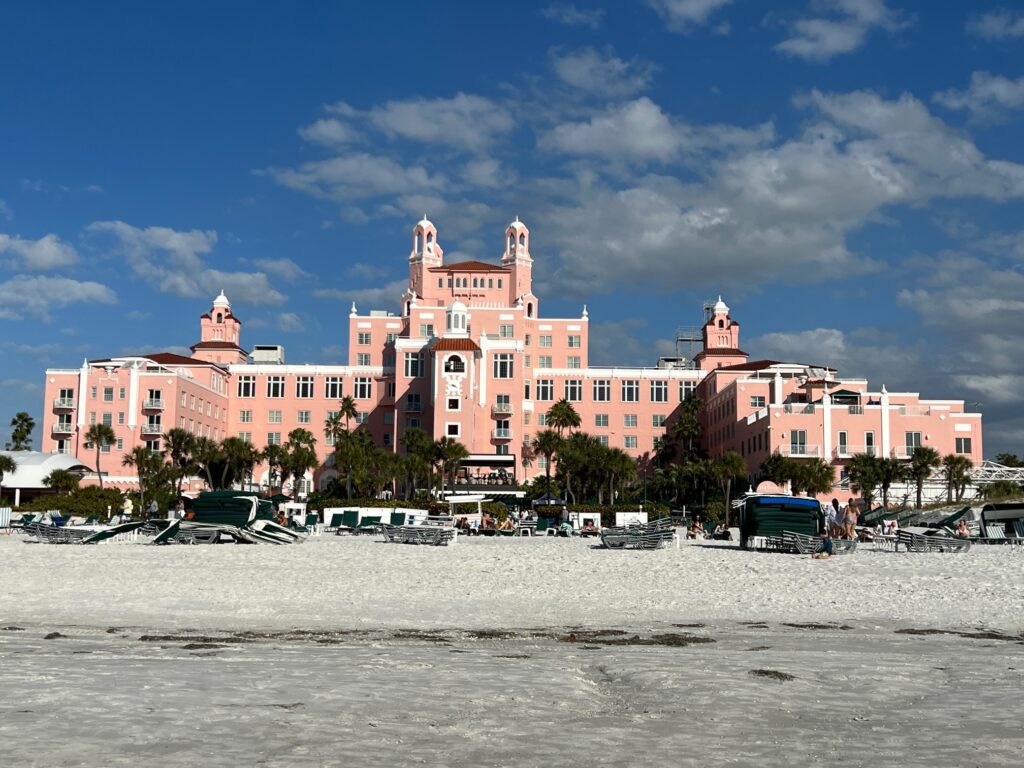 On our first night we had dinner at the Maritana, inside the Don Cesar. This is their more upscale restaurant. Our group enjoyed dinner, but keep in mind you are paying for convenience and there are many options off-site where you can get a comparable meal for more affordable prices. After dinner we hit the hotel bar for a drink and met so many fun people. It's our tradition to play 500 Rummy when we're all together so we ended the night staying up way to late, gossiping and playing cards.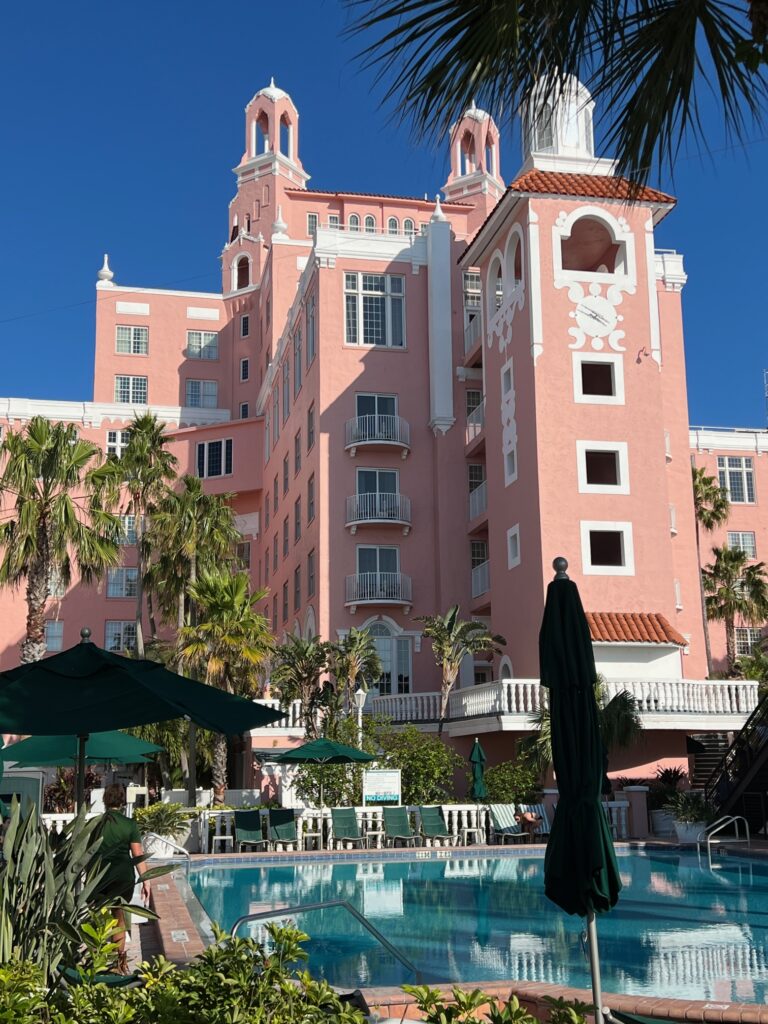 The next morning we stopped into the Sea Horse Restaurant for a late breakfast. It's a cool little place in Passa Grill that's been open since 1938. Then we walked the shops where I stumbled across the cutest pair of Gucci sunglasses (#obsessed). The weather wasn't cooperating in the afternoon so we decided to order Blood Mary's (another tradition) and play a round of cards before we got ready for dinner. For dinner we went to the Palm Court Italian Grill. My mother and niece loved their dish and the bruschetta appetizer was delish. It's quite the charming Italian spot and the service was very good. We finished the night with a stop at our hotel bar, seeing friends from the night before and meeting more new ones. Then retired to our room for more card games until the wee hours.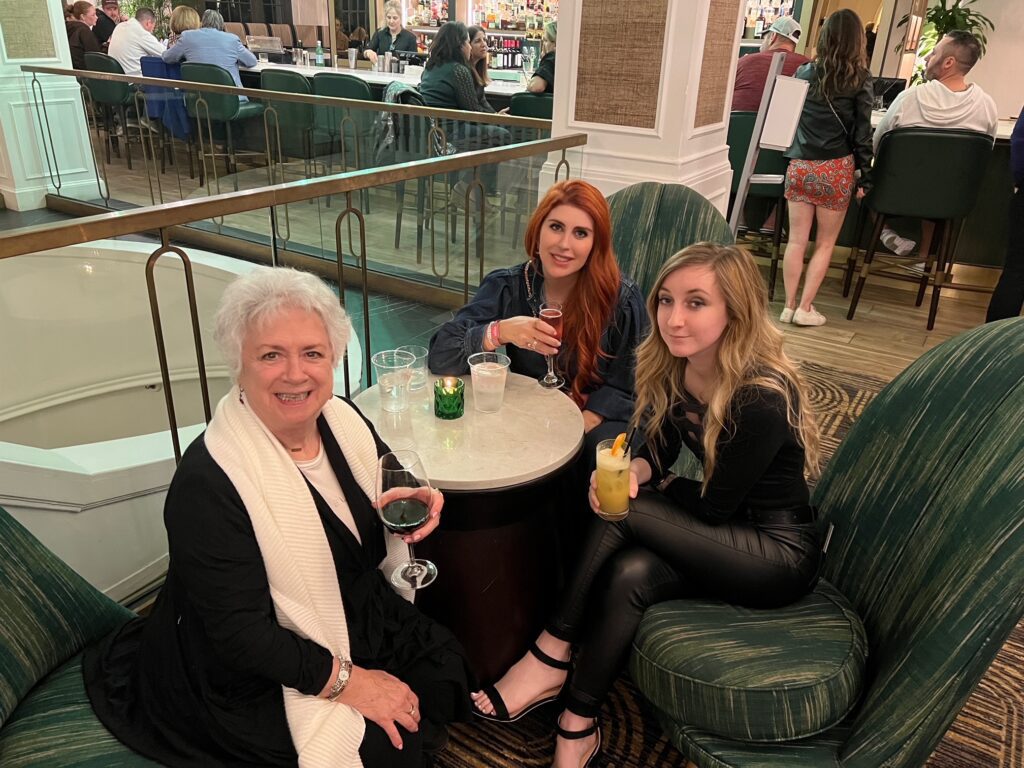 Needless to say, Saturday we got out of bed very late and then went to brunch at Frog's Pond (a popular spot for the locals). We loved it! They have great food and the staff is so fun and sweet. They made a nice oatmeal spread for me since I'm vegan (with sliced strawberries, blueberries, raisins and brown sugar). We grabbed lattes at an adorable coffee house next door to Frogs Pond called Grove Surf and Coffee to cap off our meal. Then it was time to hit the beach! Don Cesar has a private beach so we didn't have to deal with the crowds. For dinner we went up to Treasure Island and ate at Middle Grounds Grill. My aunt and her husband joined us. They had a couple of vegan options and everyone enjoyed their meals.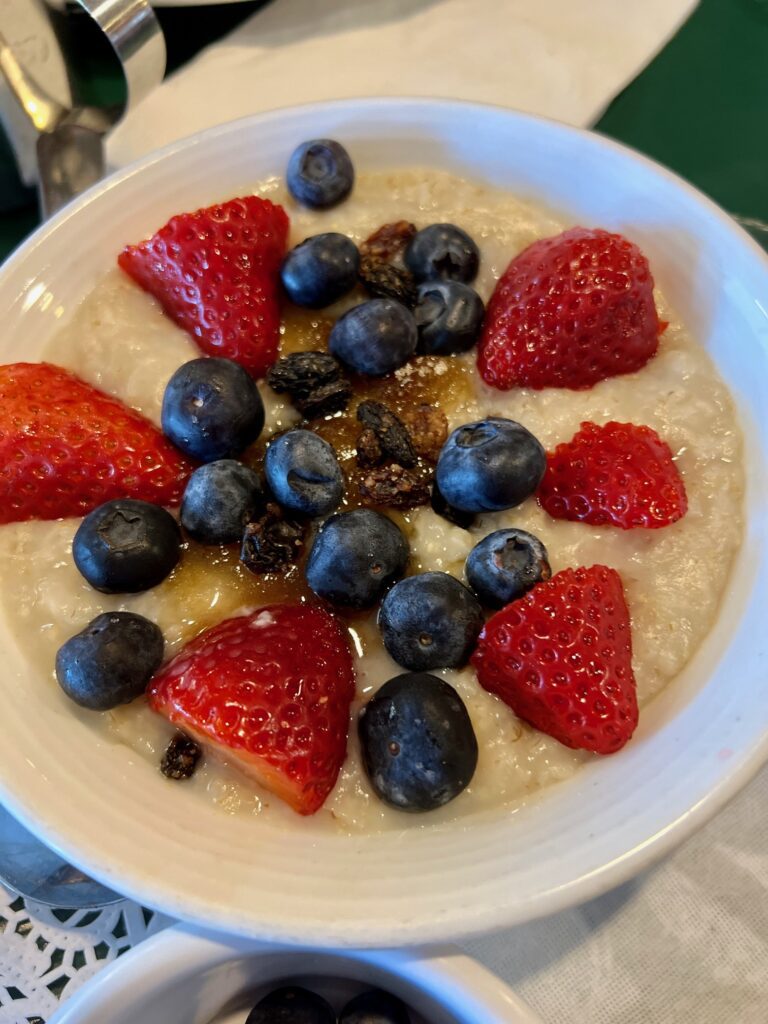 Sunday we went to another awesome brunch spot called Chill Restaurant. There was a farmer's market going on so the streets were blocked off, but it was lots of fun to walk around and check out the vendors on the way to brunch. They had a vegan hash that I ordered and loved. We followed brunch with more beach time to soak in that Florida sun.
Sunday night we decided to head over to downtown St Pete to celebrate my niece's birthday. This is a fun happening area with lots of shops and restaurants. One of the friends we met at Don Cesar had dinner at a place called Gratzzi the night before and raved about it. Then our Uber Driver highly recommended Gratzzi too, so we had to check it out! I'm going to join them and highly recommend! We loved the vibe…almost like a NY mobster feel on the inside, with a great selection of wine and the food and service was superb. They have a dish called the Bada Bing that's made table-side. They cook pasta and veggies then throw it in a huge round of aged cheese with vodka. It makes a big flame and everyone thought the taste was phenomenal. Since it was my niece's birthday, the staff sang to her and brought an insanely delicious tiramisu that everyone loved. My aunt and her husband joined us again for dinner and we all loved our meals and overall experience. We left very happy and very full. Then, of course, we finished the night playing cards back in our room.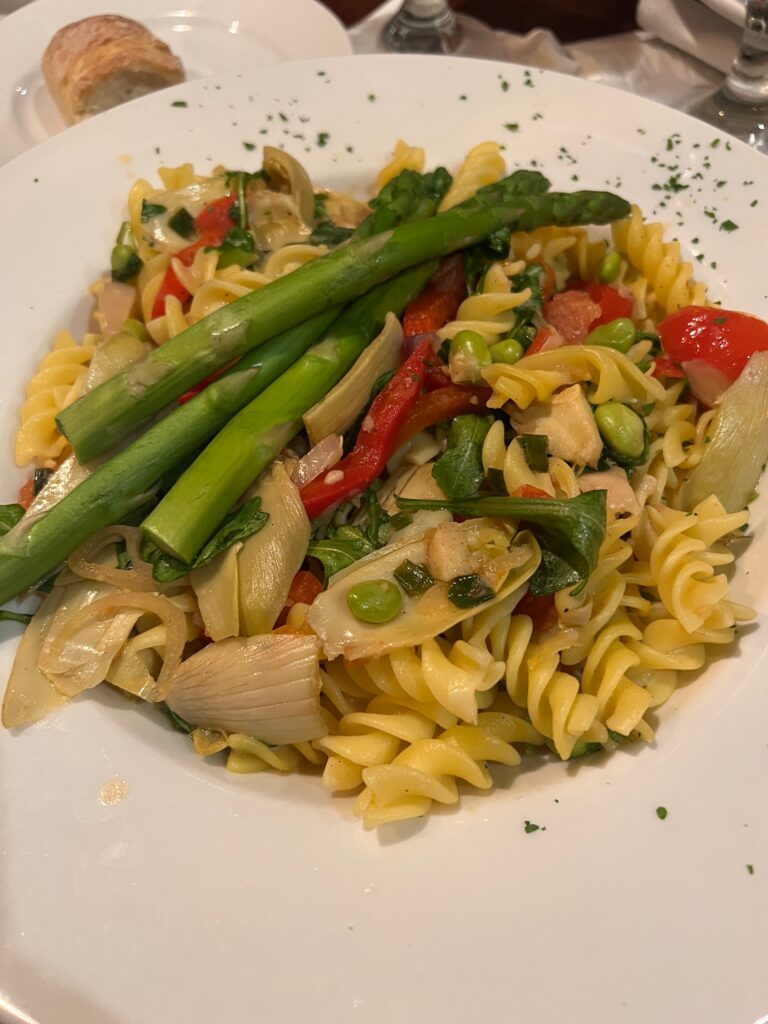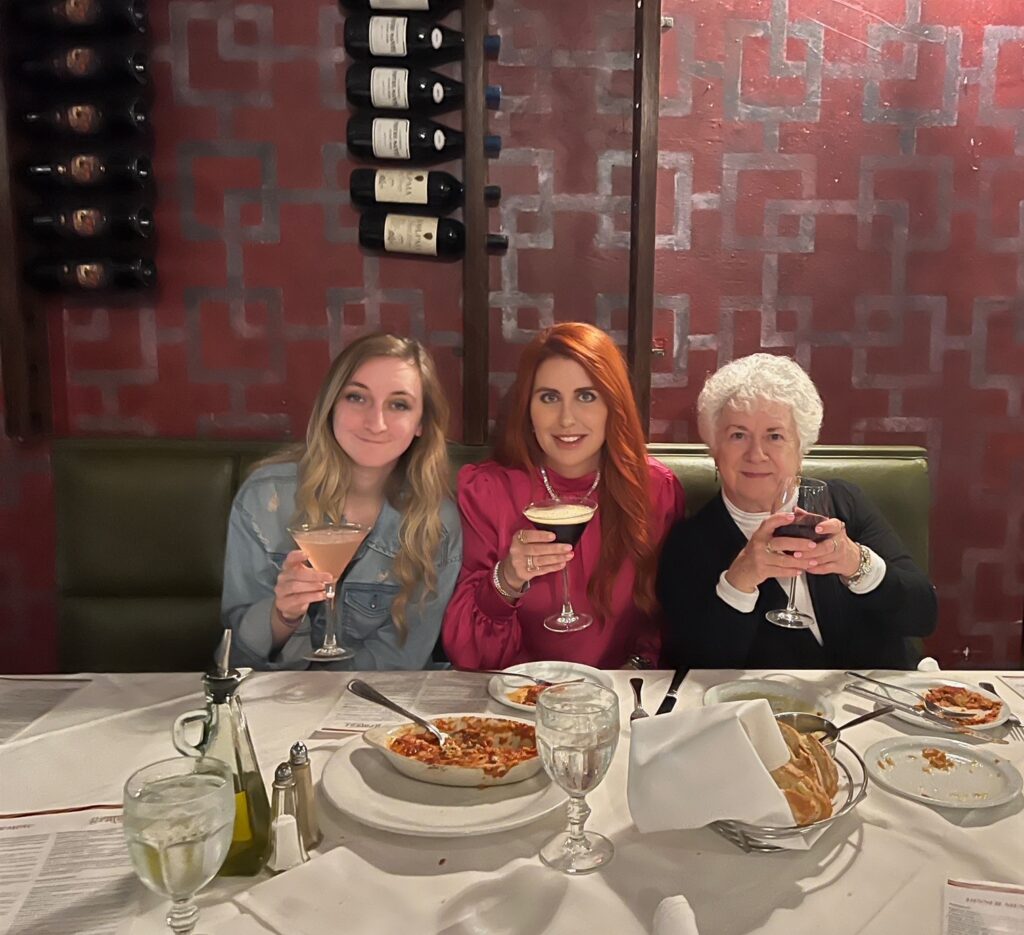 On Monday it was time to head home…a tad more tan, and a lot more relaxed. I adore the time I get to spend with my family and this was no exception. My heart is so full and we are already planning our next getaway. Where to next?…