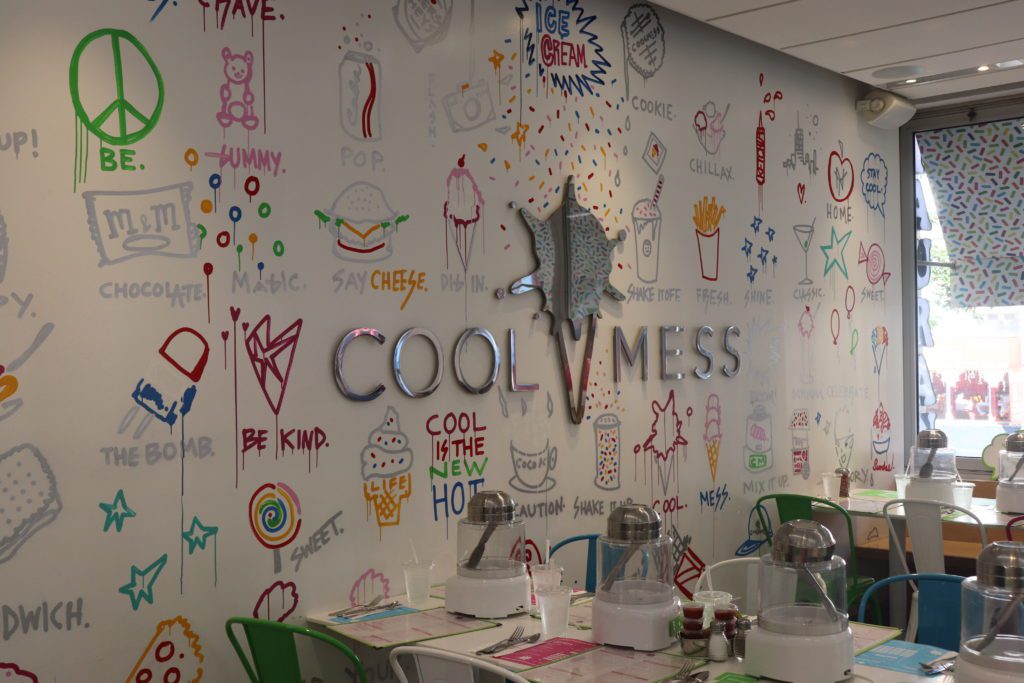 NYC has fabulous ice cream shops all over the city but one place is offering a little something different…
CoolMess is a DIY experience.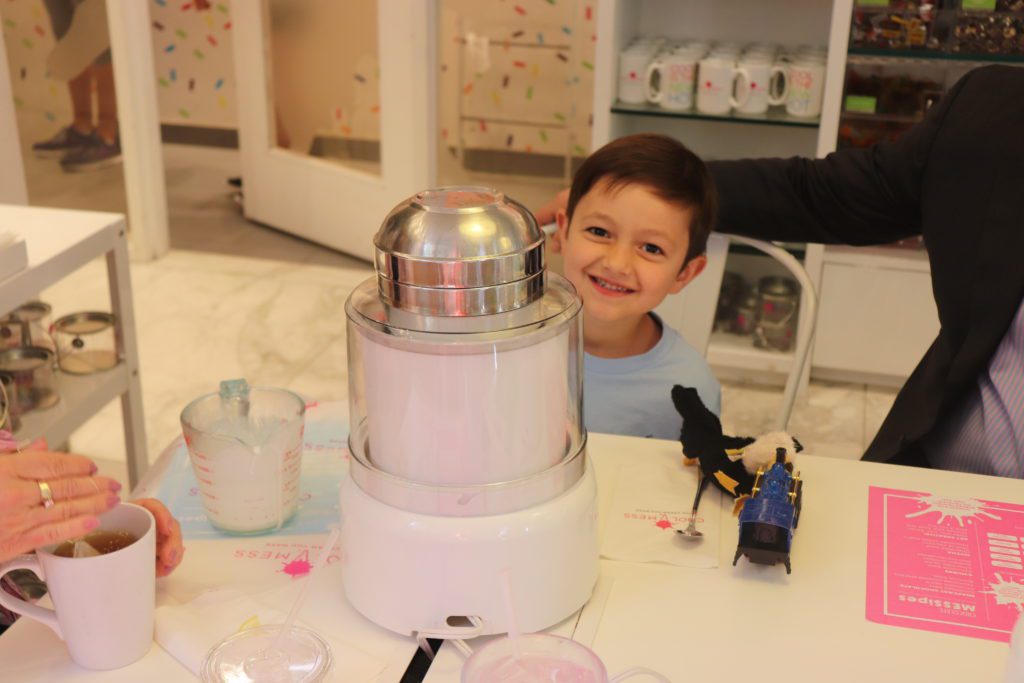 At CoolMess you make your own ice cream at your table. First you select your base flavor, chocolate or vanilla and then you select your flavors. They provide a menu with a variety of toppings, you select 3 toppings per machine, put it all in the machine and let it go.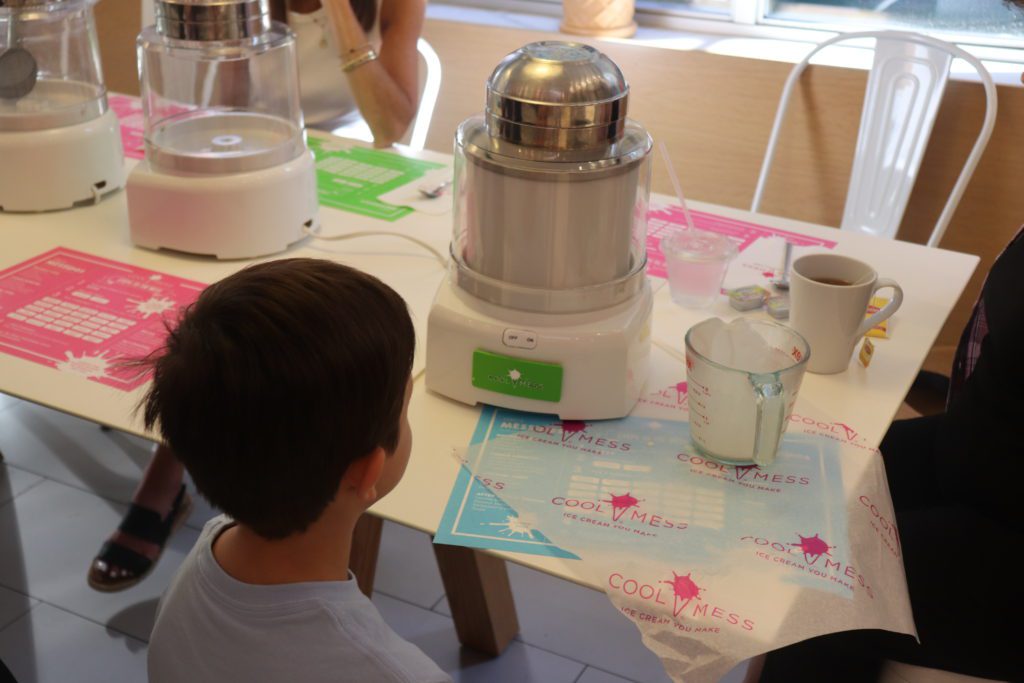 It took approximately 8 to 10 minutes from start to finish. Li called himself a Lego Artist the other night and now he can say 'ice cream artist'. He enjoyed this DIY concept and I could imagine he would love even more with a group of his little friends.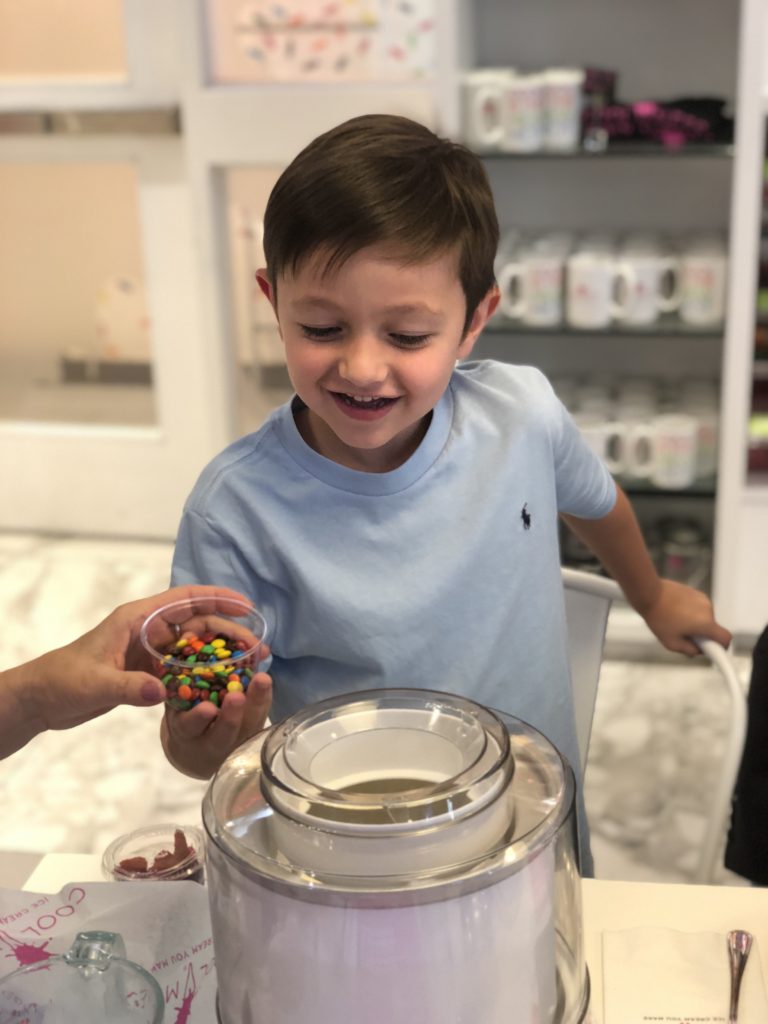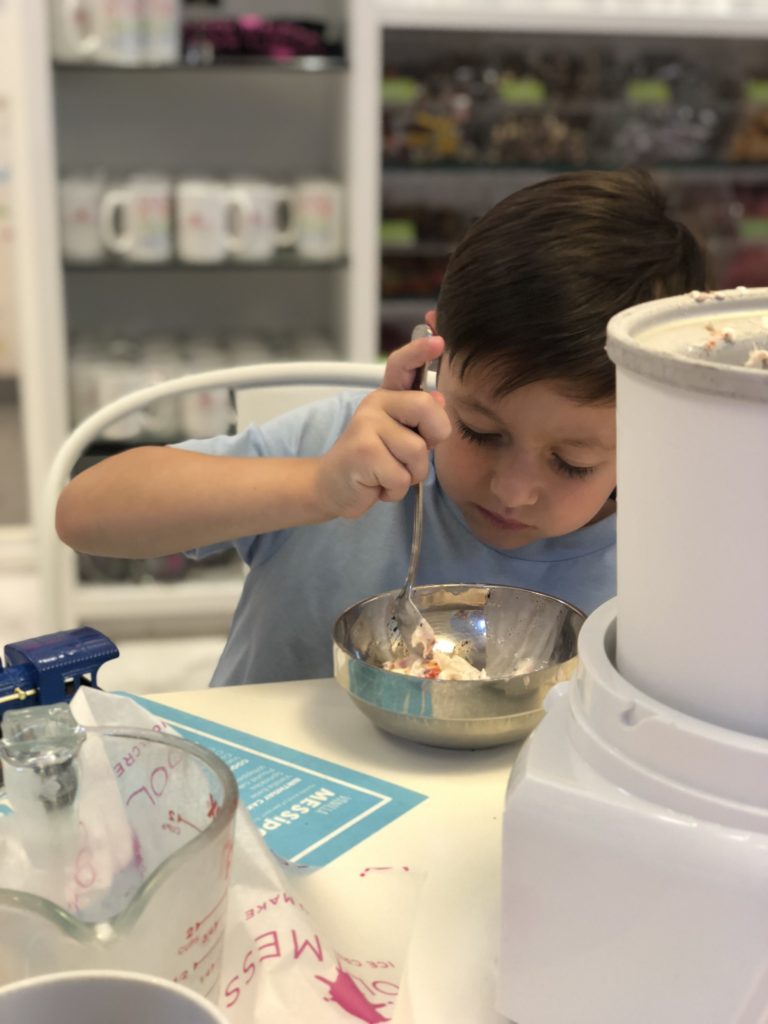 CoolMess is located upstairs (note for strollers) above Burger Heaven, 137 East 62nd St (at Lexington Ave). www.coolmess.com