You can't live in the city and not have a love of the theater!  That's why it's always been important to me to take Liam to shows whenever I can.  I thought it would be a great holiday activity to visit The New Victory Theater and see 'Boing!'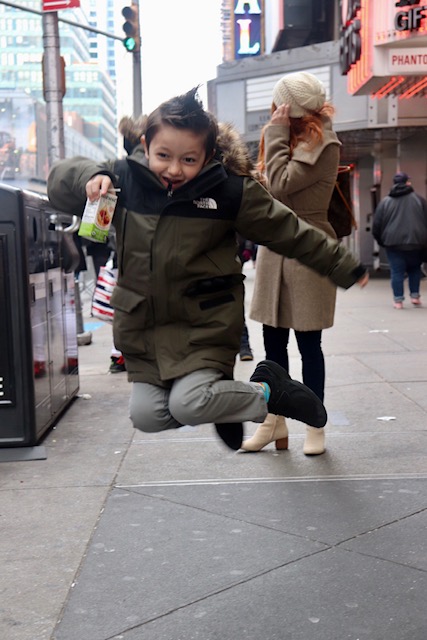 The New Victory Theater is a performing arts non-profit entirely devoted to kids and families. 'Boing!' is am award-winning, dance theater production based on two brothers who are way too excited for Santa to sleep. Playfulness, imagination and humor abound as the siblings participate in the silliest of shenanigans.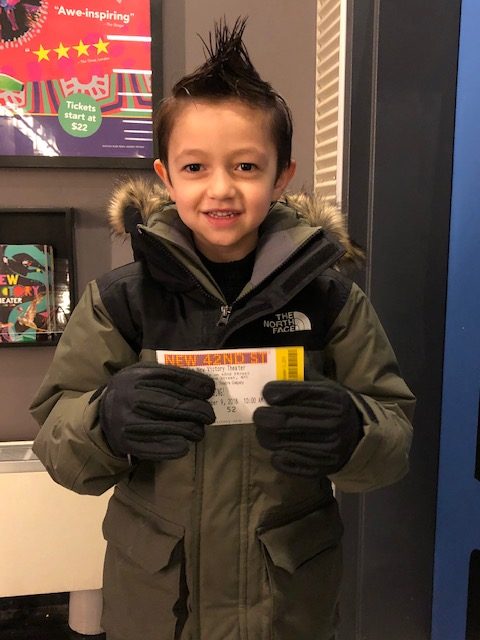 Liam was awestruck by the production and it was thoroughly entertaining for us both! I highly recommend checking out 'Boing!' or another show at The New Victory Theater. It's a community treasure that won't disappoint!