Clearly I haven't had my coffee yet… Do you remember those days when you'd wake up on a Saturday morning, and then promptly roll over and go back to sleep for as long as you wanted?  Flashback to life before kids.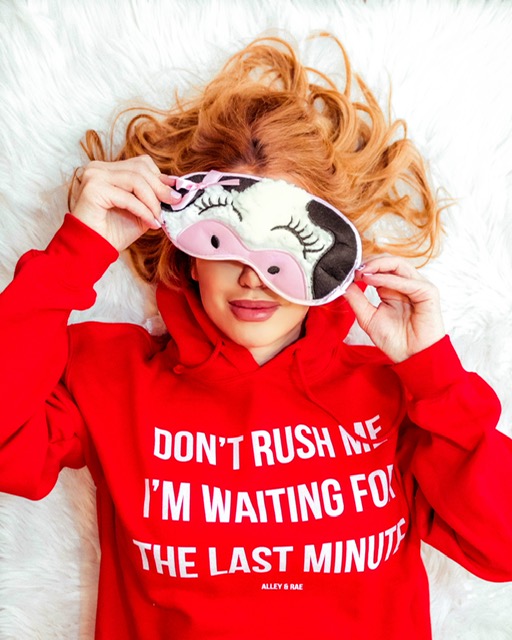 You guys know I love to support businesses with great products, that also do good. Shout-out to Alley & Rae Apparel! Their clothing is designed and printed on sweatshop-free clothing in the USA using eco-friendly, water based inks and direct to garment printing technology. Not only that, they have a mission to help end hunger in the U.S. and are partnered with Pledgeling so every order you places feeds 10 people, TEN!
I love their styles…just full of bright colors, humor, and fun graphics. Let's face it…the "Don't Rush Me I'm Waiting For The Last Minute" sweatshirt is me x100! The fabric is so soft and comfortable I could lounge in it all day long. In fact, I just might….for 10 more minutes, until Liam decides it's time to do all the things!