This is a prime example of the magic of NYC! Recently I had the distinct pleasure of attending a private 7-Course Plant-Based dinner prepared by Mario Buccellati of Mariolino's Vegan Italian Kitchen. The food was indescribable (Seriously cannot tell you how good it was… Just look at it!) and every single thing was made from scratch, including the plant-based cheese! Even if you aren't plant-based you will LOVE this food and experience and I highly recommend it. Read more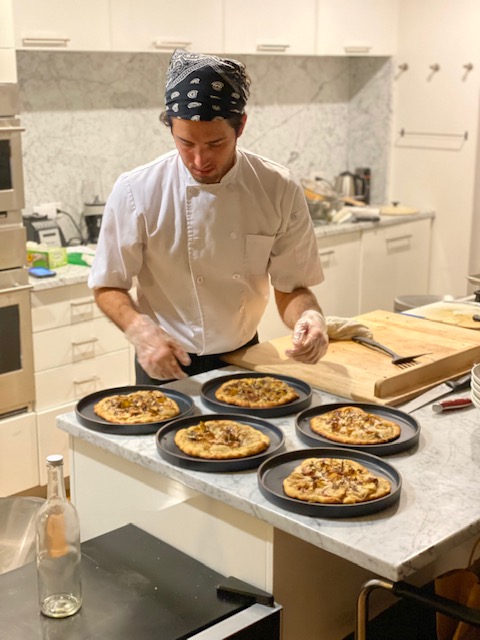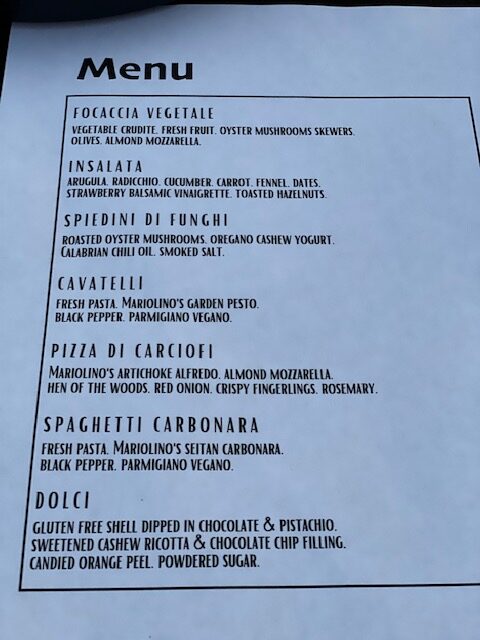 Mario is a plant-based chef, trained in Italy and based in New York City. His specialty is preparing delicious food that is good for you and the planet.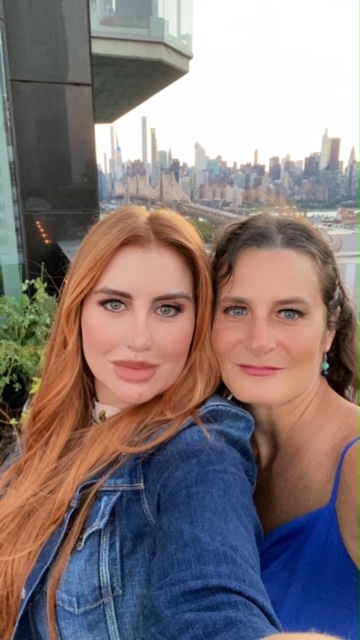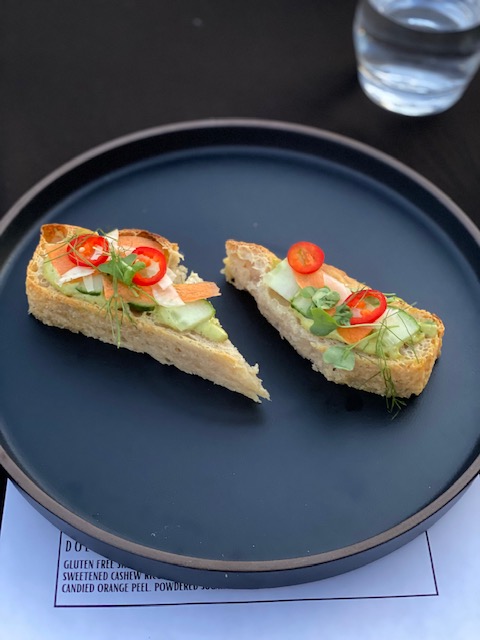 We started with Focaccia Vegetale including vegetable crudite, fresh fruit, oyster mushroom skewers, olives and almond mozzarella. We then moved onto a salad topped with a strawberry balsamic and toasted hazelnuts, followed by roasted oyster mushrooms with oregano cashew yogurt, chili oil, and smoked salt.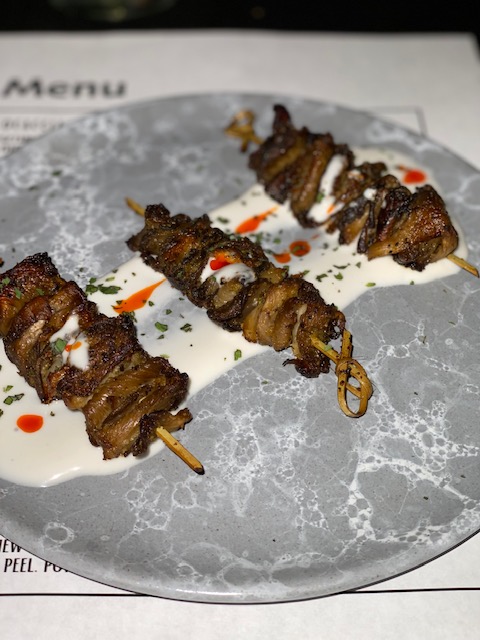 It was then time for some pasta! The cavatelli was topped with garden pesto, black pepper, and a vegan parmesan. The pesto was absolute perfection! Then we indulged in Pizza di Carciofi (artichoke alfredo, almond mozzarella, hen of the woods, red onion, crispy fingerlings, and rosemary) and Spaghetti Carbonara (vegan style)!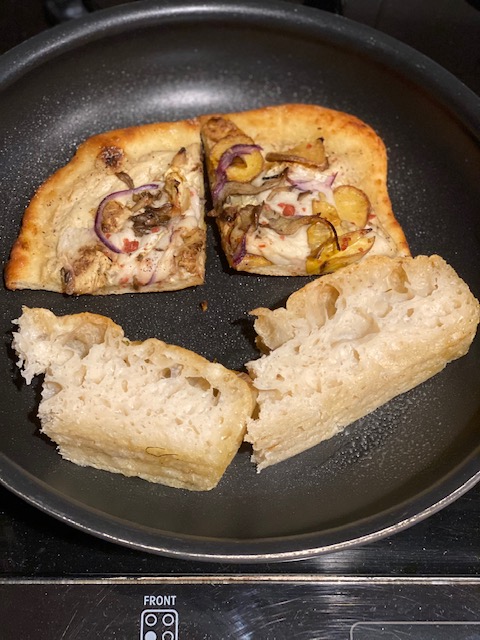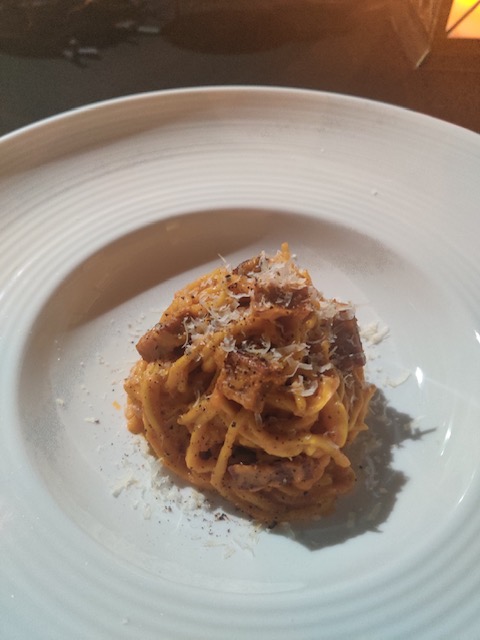 To cap off this exquisite meal, I had the best cannoli of my life. The shell was dipped in chocolate and pistachio and filled with cashew ricotta and chocolate chips. Finally topped with candied orange peel and powdered sugar. Divine.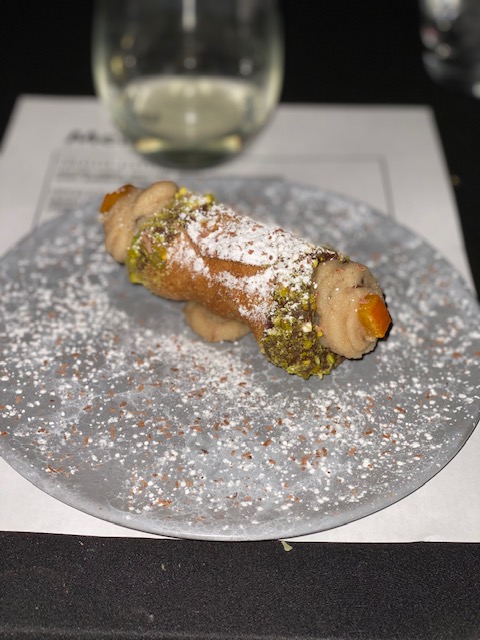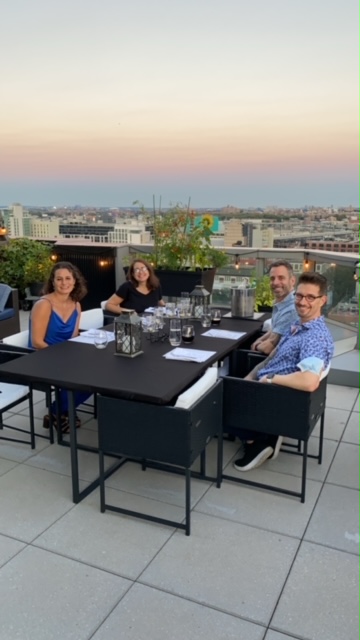 It wasn't just a delicious meal, but a feast for all the senses. I love al fresco dining… the light breeze on my shoulders, hearing the buzz of the town, and feeling connected to the city in a new way. Breathtaking views of the city, including the blue lights honoring the victims and heroes of 9/11. In NYC, we are fiercely loyal to each other and our city, and soak up new experience with enthusiasm. My good friend Stacey attended the event with me and we met and chatted with new friends as well as we enjoyed every little detail. I left with a full belly and a full heart. I love NYC.