My brother and his wife just moved down to Arkansas to help open the Saracen Casino in Pine Bluffs. They are open now and a perfect resort for gambling enthusiasts and foodies alike!
My mom, niece, Liam and I decided to road trip down from Illinois to visit my brother and found there's so much to do in the area! Hot Springs, Arkansas is about an hour and a half away, and Little Rock is only about an hour. We were able to visit both and I wanted to share some of my favorite activities and restaurants to help you plan your next trip!
HOT SPRINGS, ARKANSAS
We went to Hot Springs one day and it's such a cool area. We even filled up our water jugs with hot springs water! We saw Bathhouse Row, and walked through Fourdyce Baths to see how the old bathhouses were set-up. Quapath Bath is one of two Bathhouses that you can still sit in the hot springs mineral water. The downtown is full of restaurants and shops and we walked along to browse it all.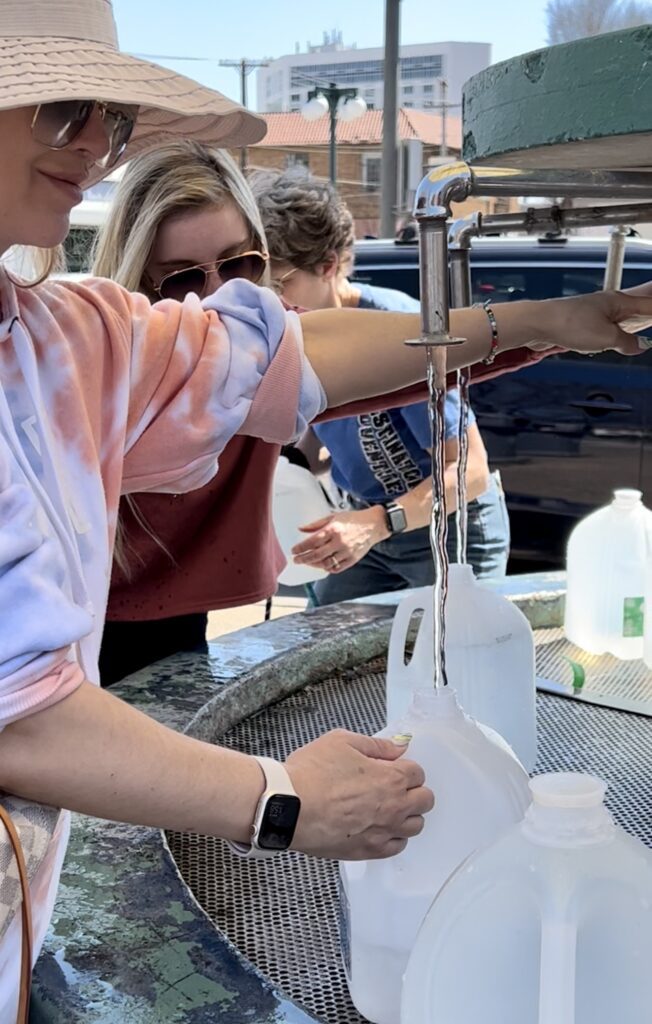 WHERE TO EAT
• Kollective Coffee and Tea (vegan options)
• Superior Bathhouse Brewery has vegan options and beer brewed with the thermal water!
• 420 Eats Food Court has Thai, Indian, Asian, Cajun and a taco truck.
• We tried to eat lunch Super Bathhouse Brewery but it was a rather popular place so we ended up eating lunch here at Salsa's in Hot Springs (not in the downtown area). It was so yummy. Endless basket of chips and salsa (and of course we had to order their guac which is so delish). We all enjoyed our meals. They are dog friendly as well. We left there stuffed.


WHAT TO DO
• Garvan Woodland Gardens, 4 story treehouse and glass chapel. The tulips were in bloom and gorgeous.
• Fordyce Bathhouse Museum and Visitors Center on bathhouse row. Free!!
• Walk the promenade behind Bathhouse Row.
• Fill up your water at the free spring water fountains.
• Ron Coleman Mining and Crystal Digging, zip lines
• Cute little bath shop Bathhouse Soapery
• We stopped for a wine tasting at BathHouse Winery

LITTLE ROCK, ARKANSAS
From there we drove about an hour east to Little Rock. Our first mission was a hike up Pinnacle Mountain State Park (which my brother and sister-in-law said was the easier one). Liam, my niece and I had on sneakers and no water (totally inexperienced hikers) and we were dying part way up with no water but we still hiked on. My niece and I found this hike to be very challenging! I would say we are moderately in shape if that helps anyone gauge the hike! Lots of rocks and of course it gets steeper as you get closer to the top! I got 3/4 up and had to stop. Liam, my niece, brother and sis in law all made it to the top and enjoyed the beautiful views. For those like me that can't quite make it, the views are still beautiful on the way up. Tips: hiking shoes + water. Take your time. Stop along the way (many people did this) and enjoy. We did the hike in about 1.5 hours but they say to plan on 2 hours.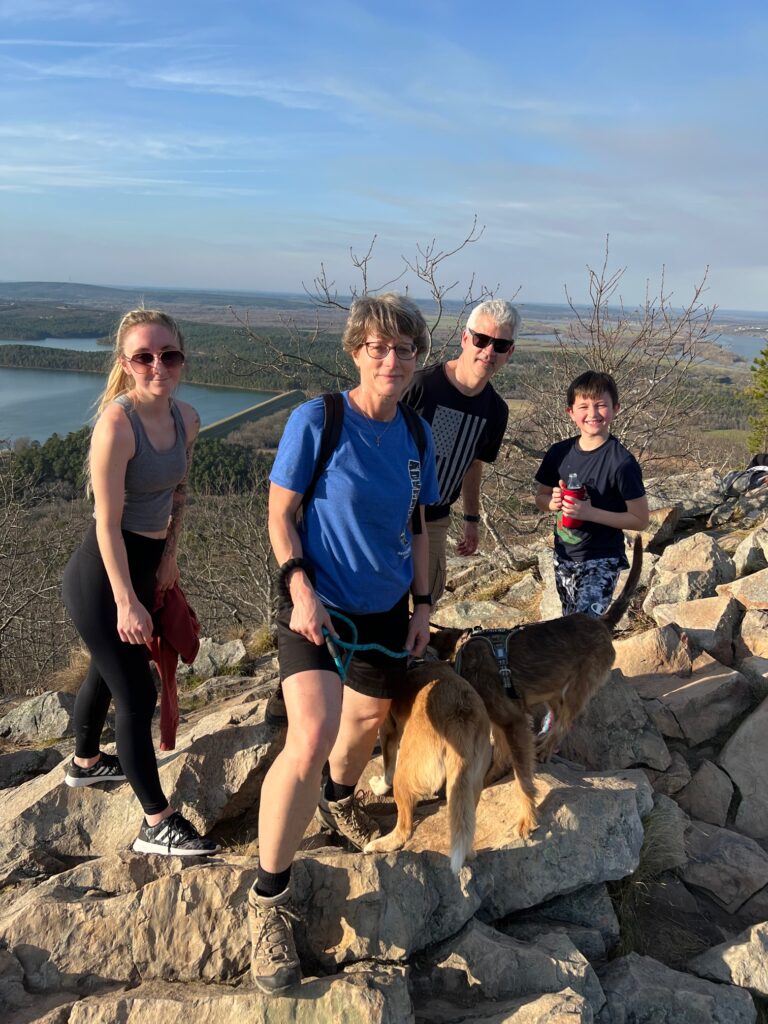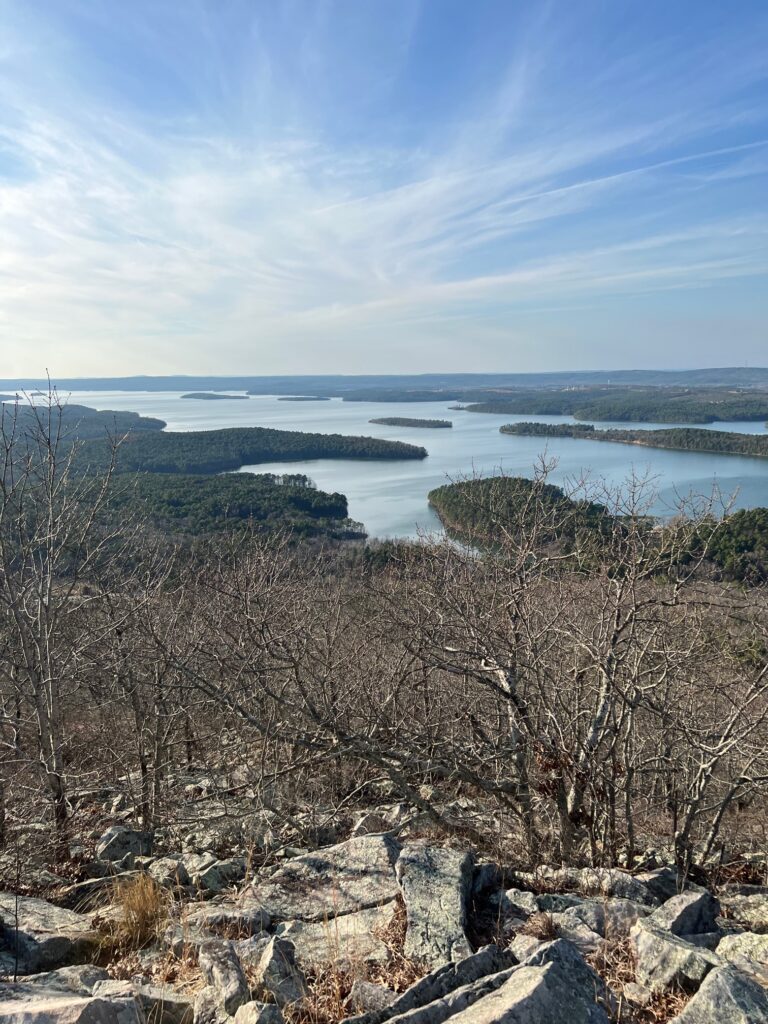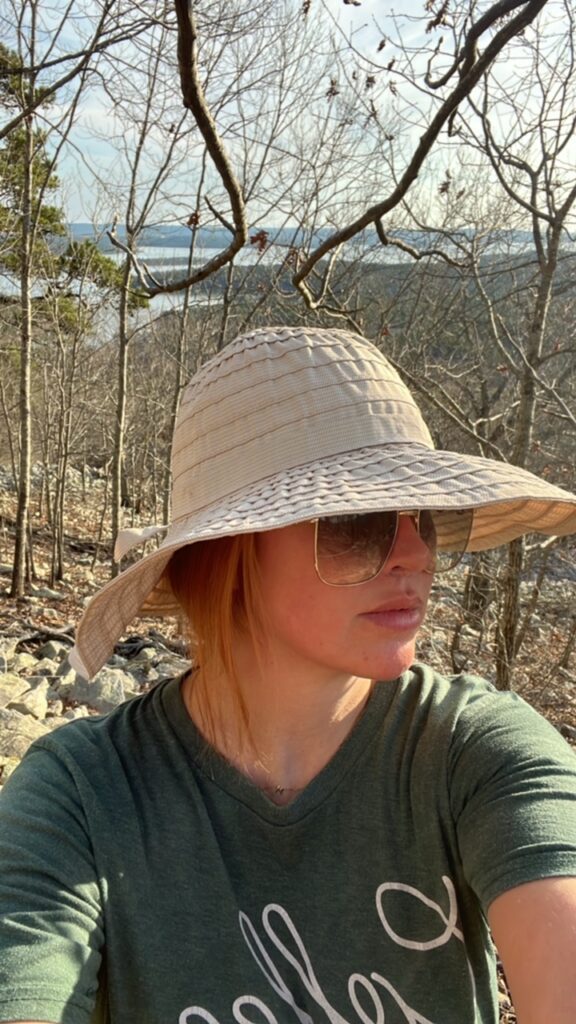 After our hike we headed to downtown Little Rock to check into our hotel in the River Market District.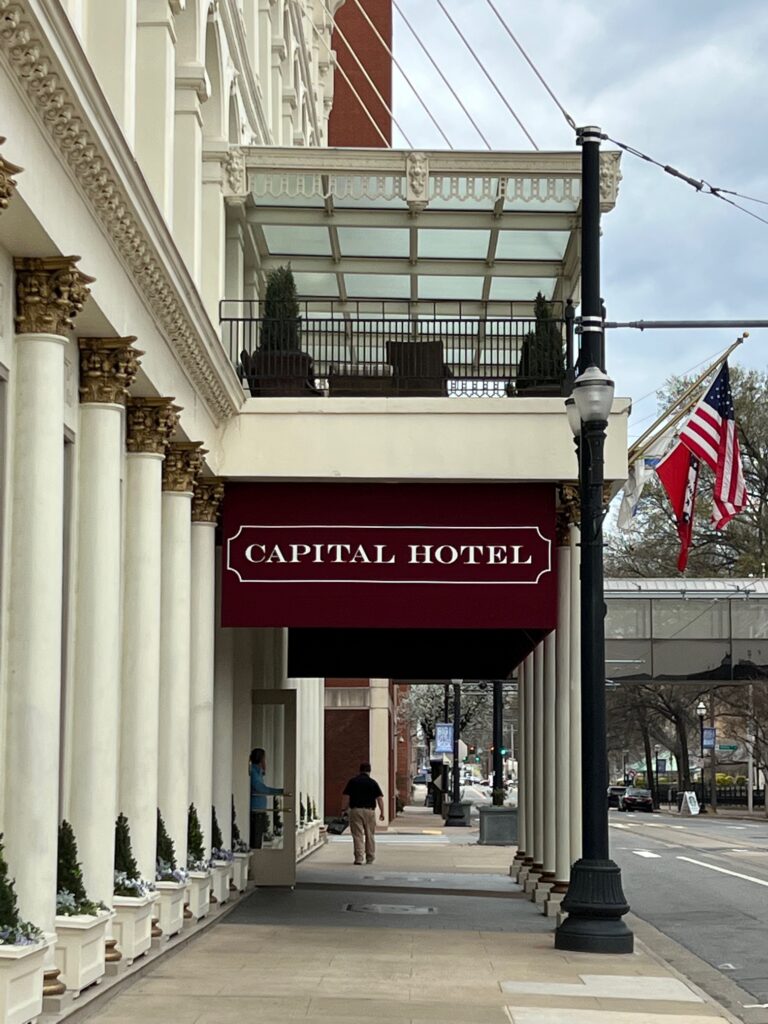 We started with lattes (including trying the seasonal Rose + Lavender latte) at Nexus Coffee. And Liam had a donut at Hurt's.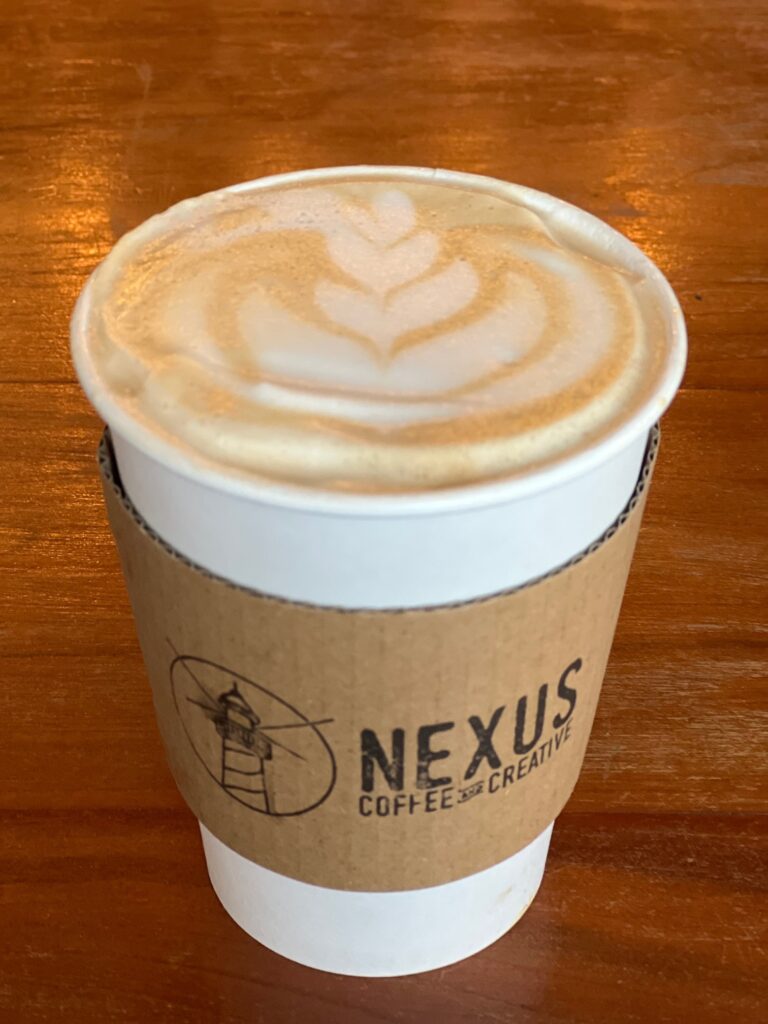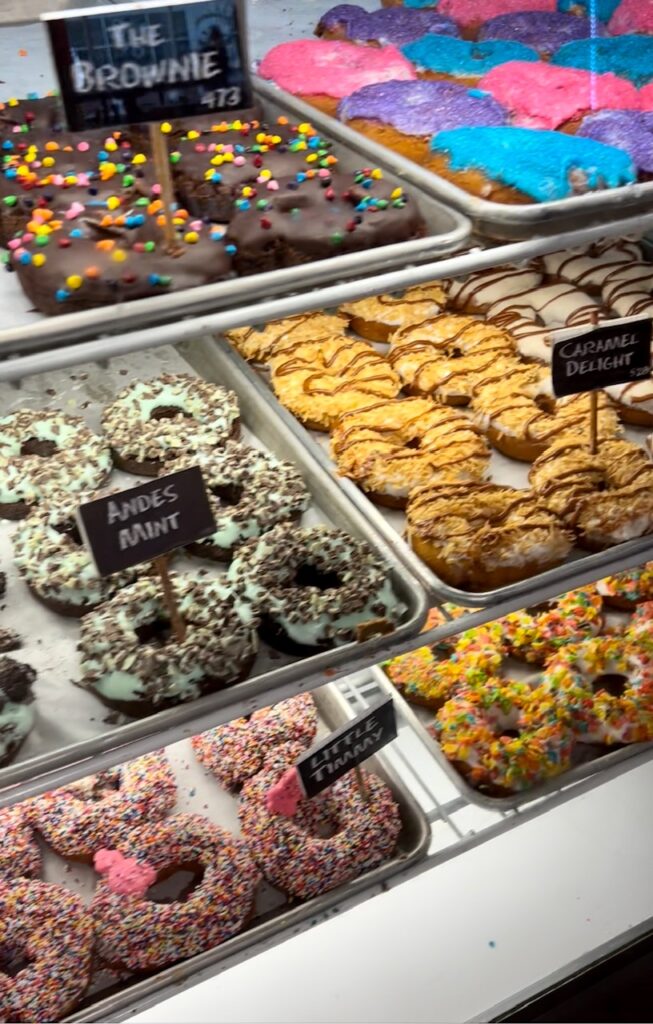 We walked and nosed around the shops and all the River Market to offer including:
• The Arkansas River Trail
• Downtown Art Trail
• Murals + Sculptures (which they have tours for but we browsed it all on our own)
• The Museum of Discovery (Liam had a blast…and we all learned we have terrible origami skills, haha)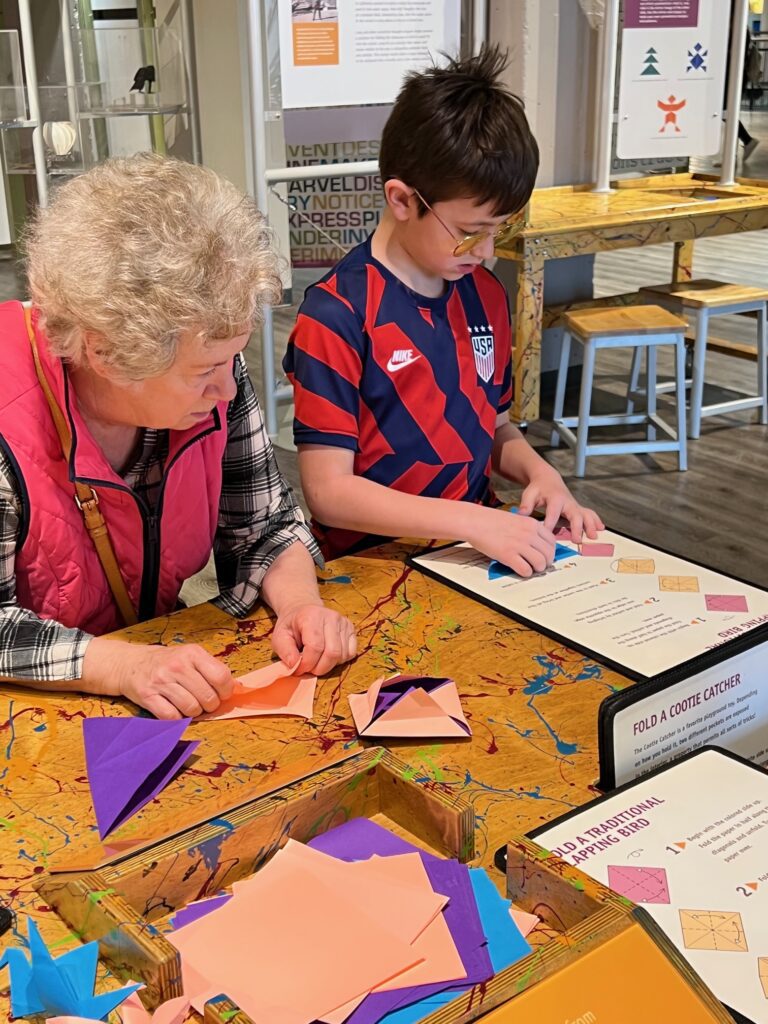 We had lunch at Cache. Liam said this was his favorite chicken tenders ever! (And he's quite the chicken tender connoisseur.) They were very accommodating with me being vegan. I ended up eating an ALT (avocado, lettuce and tomato) sandwich. My mom had their salmon and she loved it.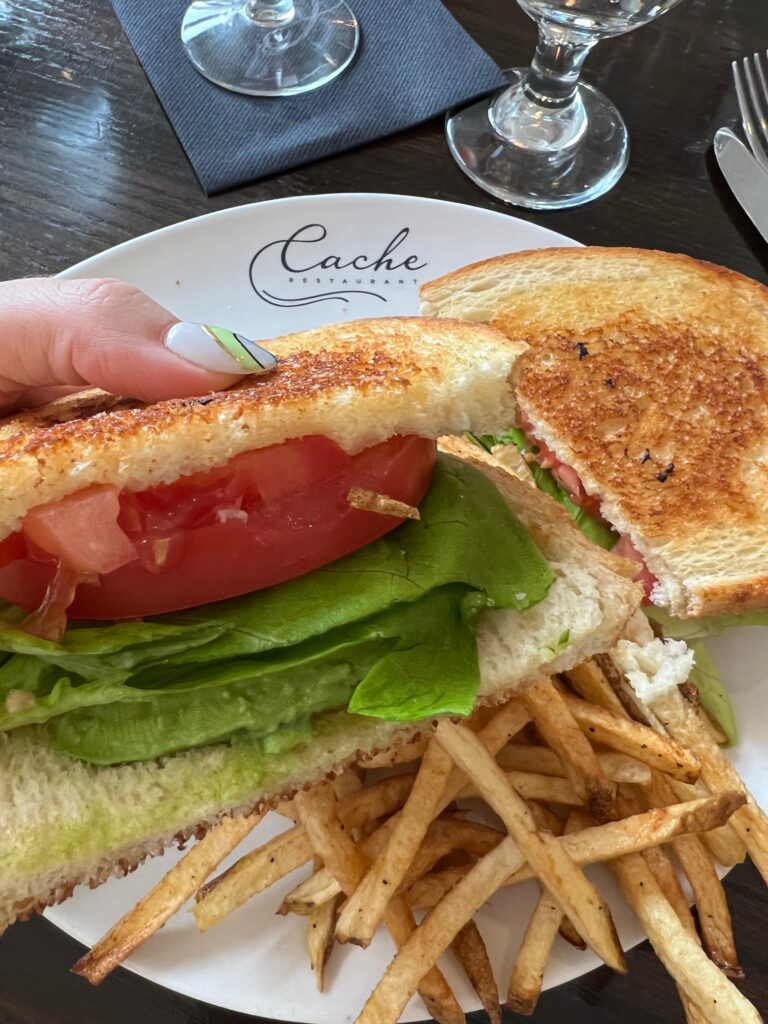 We made a little stop for chocolate at Kilwins.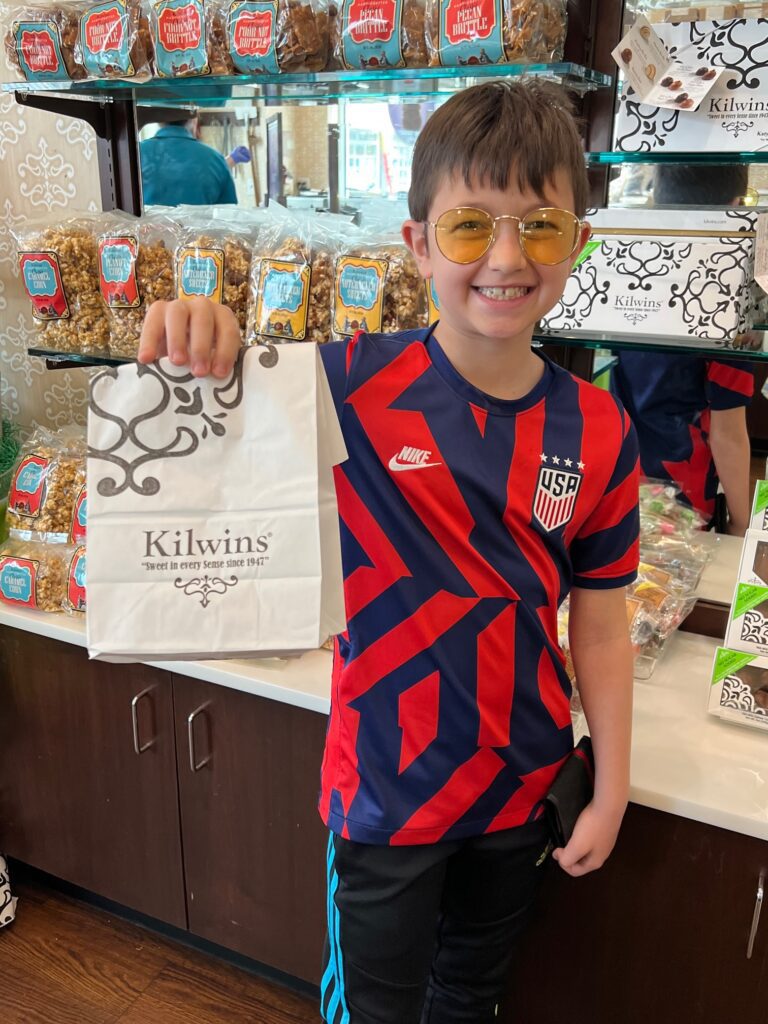 We had a blast shopping at Luv Boutique. Trendy clothes and accessories.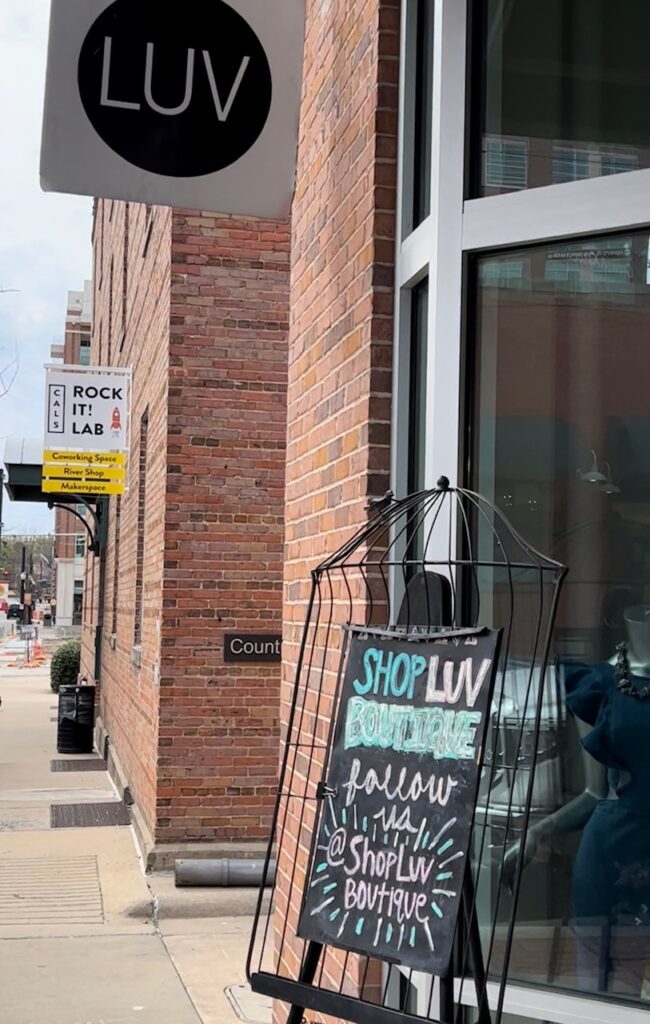 A note for my vegan friends: In Ottenheimer Market Hall there is a vegan place called Blue Sage Vegan Bistro.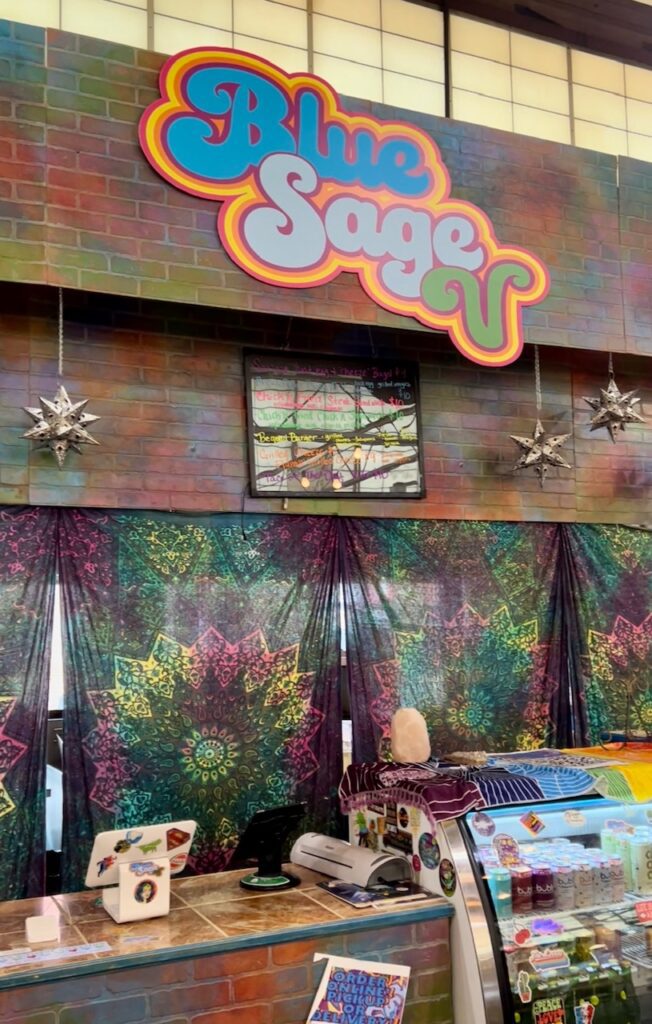 I would highly recommend walking to Capital Hotel for lunch or dinner. It's a beautiful historical hotel
For dinner we ate at Samantha's Tap Room & Wood Grill. My niece loved the salmon, my mother loved the quail and I give a thumbs up to the veggie burger. Definitely save room for the cake! It was delish.
We fit a lot into our short visit and found so many hidden gems, and more we would love to try. Hope this helps you plan your next (or first) visit!